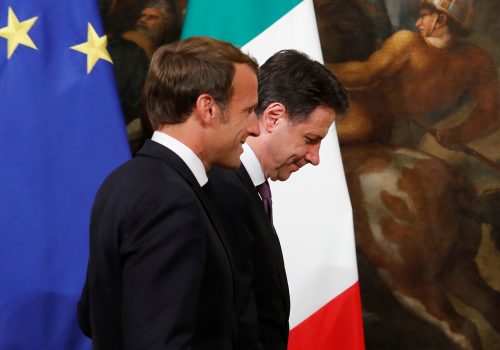 Mon, May 18, 2020
Some have argued that a partial Eurobond instrument, backed for example by France, Italy, and Spain, could be set up as a risk sharing and/or solidarity tool to partially finance the recovery out of the economic downturn caused by the pandemic. This is a truly awful idea as such an instrument would deliver none of the potential benefits of a Eurobond, while simultaneously creating asymmetric risks on capital markets.
New Atlanticist by Bart Oosterveld

Fri, Feb 14, 2020
Macron's Poland visit makes political sense, but there is another pressing reason: as we enter an era of great power competition, the unity of Europe—and the unity of the transatlantic alliance—is a critical asset, which will be tested. Mending relations between East and West is part of the groundwork to bolster the political resilience of Europe.
New Atlanticist by Olivier-Rémy Bel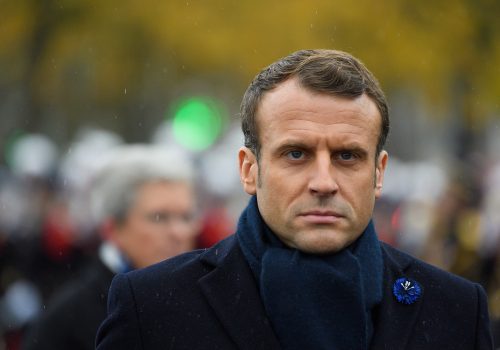 Tue, Nov 12, 2019
Macron's interview is not about NATO or the United States, but rather about Europe. His interview reflects deep worries that Europe is gradually being on the menu of global power politics and about the means to ensure that it is at the table instead.
New Atlanticist by Olivier-Rémy Bel