Wed, Aug 5, 2020
A retrospective look at Shield/Storm is applicable to the current National Defense Strategy and its mandate to deter and—if war comes—defeat an array of potential adversaries
New Atlanticist by Harlan Ullman

Wed, Jul 22, 2020
Driven by rising temperatures and melting ice, the vast Arctic region is changing—and so are the military priorities of the United States and its two biggest adversaries: Russia and China.
New Atlanticist by Larry Luxner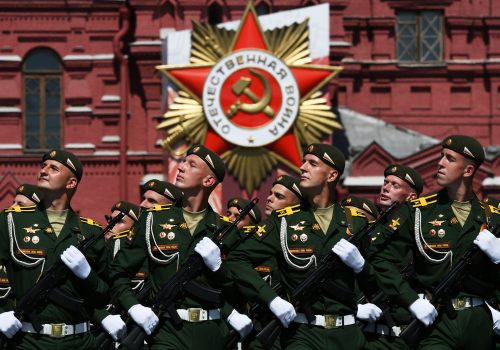 Wed, Jul 8, 2020
After more than five years of deadlock in Russia-Ukraine peace talks, it is obvious that fresh approaches are needed in order to end the war on Europe's eastern frontier and contain the Kremlin.
UkraineAlert by Oleksii Reznikov
OSCE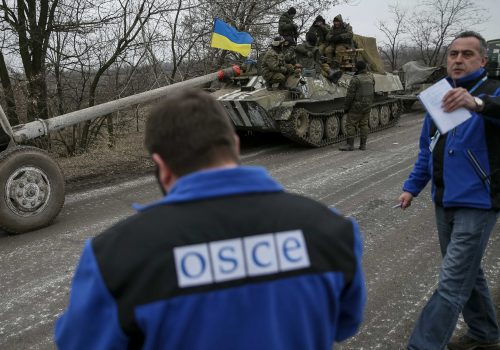 Mon, Jul 23, 2018
It will be difficult to get some other OSCE member countries, allies of Russia, to accept that unanimity minus one should now be applied in Ukraine. But at the very least, this conversation should be opened.
UkraineAlert by Paul Niland

Wed, May 15, 2019
Ukraine conducted its presidential election in accordance with democratic standards, despite clear evidence of Russian interference. The interference, however, was not extensive enough to affect the election's outcome or the actual voting process.
Report by Ukraine Election Task Force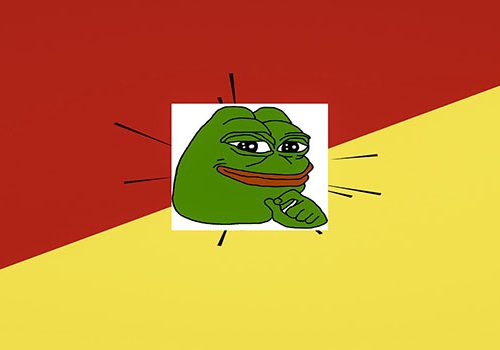 Fri, Sep 14, 2018
Leading up to the approaching referendum date, an online campaign called #Бојкотира (translates to #boycott) is steadily growing on Twitter and Facebook.
Article by Kanishk Karan