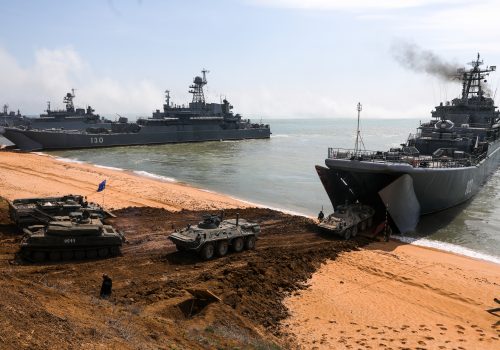 Tue, May 11, 2021
Vladimir Putin continues to menace Ukraine with border region troop buildups and the threat of a major escalation in the seven-year war between the two countries. The best way for the West to deter Russia is to arm Ukraine.
UkraineAlert by Yelyzaveta Yasko

Wed, Mar 31, 2021
The solutions to the twenty-first century's transnational problems can only come as the result of true collective action. This will require the Biden administration—and US leaders more broadly—to reimagine the architecture of its alliance-building, starting with the talking points.
New Atlanticist by Julia Friedlander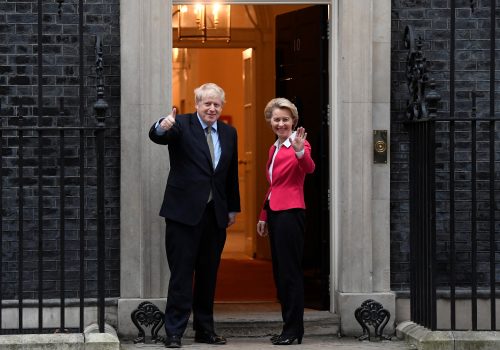 Fri, Feb 12, 2021
The UK and the EU will continue to share the same geography, the same strategic environment, and the same values, a reality recognized on both sides of the Channel. As the UK moves on from the Brexit process, it should find in the EU a partner sharing the same values and aspirations.
In-Depth Research & Reports by Gen. Stéphane Abrial, Sir Peter Westmacott, Olivier-Rémy Bel
Explore the NATO 20/2020 podcast series