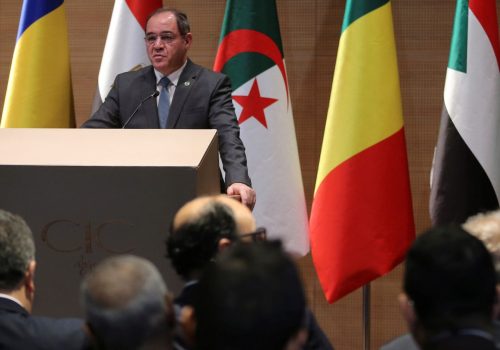 Fri, Mar 6, 2020
Foreign military interference in Libya has overwhelmed local dynamics, taking on an escalatory logic of its own and marginalizing the inclusive, negotiated solution advanced by Algeria.
MENASource by Alia Brahimi and Akram Kharief

Fri, Jan 17, 2020
The upcoming conference could result in the acceptance by all of Haftar's future role in Libya and the legitimization of his attack against Tripoli. The Berlin conference could be a trap for the GNA, the courageous fighters of Tripoli, and the population of western Libya.
New Atlanticist by Karim Mezran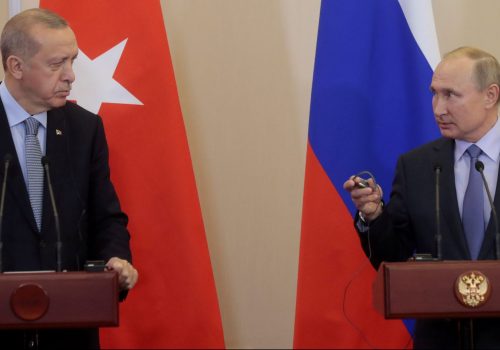 Wed, Jan 8, 2020
On April 4, 2019, troops led by Khalifa Haftar, a former general of Libyan leader Muammar Qaddafi who now contests the authority of the UN-sponsored Government of National Accord (GNA) seated in Tripoli, launched an attack against the Libyan capital. The real reasons for staging such an attack on that specific day are still unclear.
MENASource by Karim Mezran, Emily Burchfield