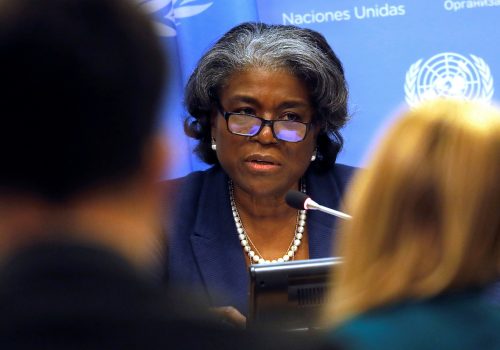 Tue, May 25, 2021
Thomas-Greenfield spoke about US President Joe Biden's outlook on Africa with Ambassador Rama Yade, director of the Atlantic Council's Africa Center, at an event celebrating Africa Day and introducing the Africa Center's new team and mission.
New Atlanticist by Katherine Walla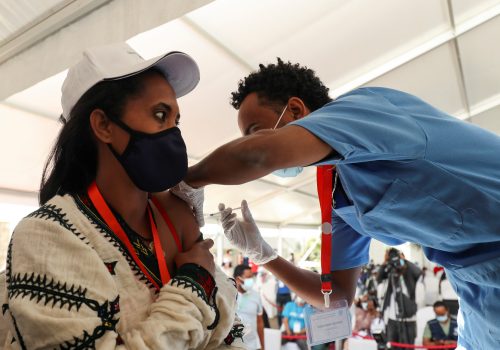 Wed, Apr 21, 2021
The international community has delivered important progress in combating the impact of COVID-19, but much more is needed to assist low-income countries. While the IMF's Special Drawing Rights are a good start, G20 nations must help restructure the debts of developing nations and fund vaccine distribution.
New Atlanticist by Jeremy Mark and Vasuki Shastry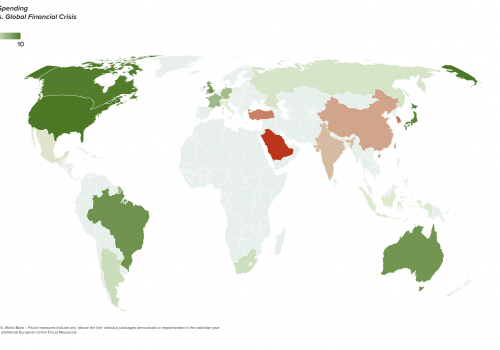 Wed, Mar 10, 2021
Our new fiscal firepower heat map, updated through March 2021, shows how G20 COVID-19 crisis spending now compares to the Global Financial Crisis. While nearly every country is deploying its fiscal firepower significantly more than a decade ago, China is still spending less.
EconoGraphics by GeoEconomics Center