Fri, Sep 11, 2020
The COVID-19 crisis has proven beyond all doubt that America and its democratic allies lack essential resiliency against pandemics. Now is the time to change this unacceptable state of affairs through innovative approaches to biodefense, economic development, and trade.
New Atlanticist by Carl J. Schramm and Henrik Fogh Rasmussen

Sun, Jul 26, 2020
Our new fiscal firepower heat map, updated through June, shows how G20 COVID-19 crisis spending now compares to the Global Financial Crisis. While nearly every country is spending significantly more than a decade ago, China is still spending less.
EconoGraphics by GeoEconomics Center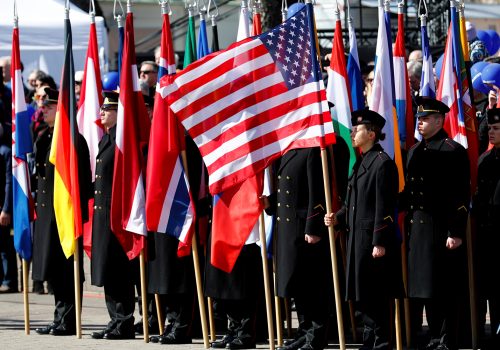 Wed, Jul 22, 2020
The liberal order gave the world generations of general great power peace and unprecedented prosperity. Stack that against the first half of the twentieth century.
New Atlanticist by Daniel Fried