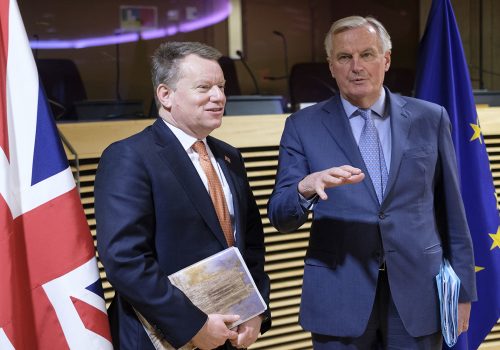 Wed, Jun 3, 2020
If the United Kingdom can navigate a way forward on data transfers with both its ex-masters in Brussels and its ally in Washington, its success might ultimately yield benefits beyond these two bilateral trade contexts.
New Atlanticist by Kenneth Propp

Tue, May 19, 2020
What exactly is a Central Bank Digital Currency (CBDC) and how is it different than your credit card?
EconoGraphics by Global Business and Economics Program and Belfer Center for Science and International Affairs

Thu, Apr 23, 2020
In this analysis, the Atlantic Council GeoTech Center examines the geopolitical implications of Central Bank Digital Currencies (CBDCs) and calls for the United States to lead on setting standards for CBDC and financial technology.
GeoTech Cues by Nikhil Raghuveera (Guest Author)