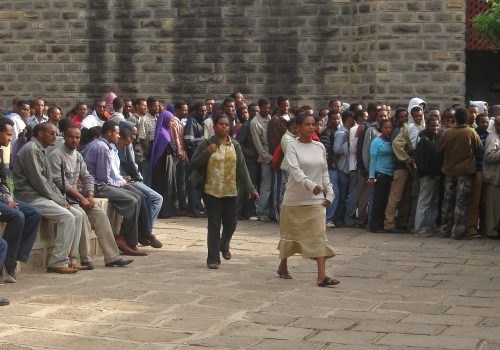 Thu, Apr 2, 2020
On March 31, the government of Ethiopia indefinitely postponed historic elections that were scheduled to take place in August. This makes Ethiopia the first African nation, in what is likely to be a wave of countries, forced to set back highly contentious political contests in response to the novel coronavirus pandemic, with significant implications for the outcome.
AfricaSource by Bronwyn Bruton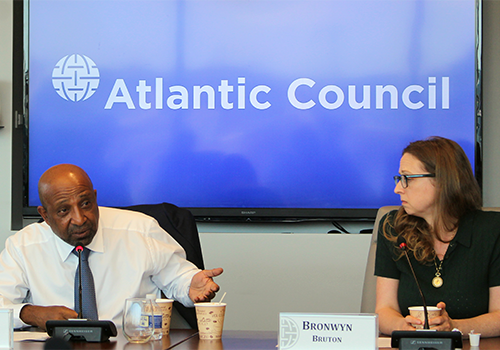 Tue, Jun 4, 2019
Dr. Berhanu claimed many Ethiopians remain optimistic that a real transition to democracy is possible, but also cautioned against the impatience of the youth population for sweeping immediate change, characterizing the popular intent as "revolution" rather than "reform."
Event Recap by Africa Center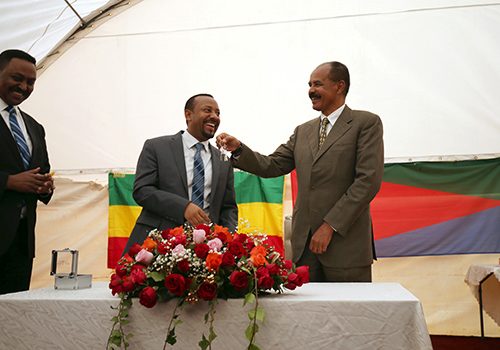 Tue, Sep 11, 2018
Events on September 11 suggest that the troop withdrawal—and with it, the normalization of politics on both sides of the border—is getting much closer.
New Atlanticist by Bronwyn Bruton