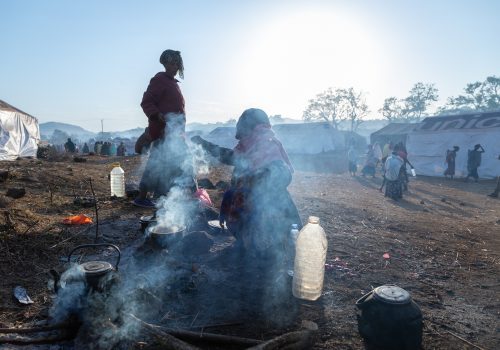 Wed, Mar 3, 2021
Ethiopia is at war with itself—and the international community is struggling to respond. The stakes in Tigray are high and the civilian toll could be considerable. But there's another scenario, with the potential to exact an even higher toll, that many observers are overlooking: conventional war that could break out at any moment between Sudan and Ethiopia and their many allied proxies.
AfricaSource by Cameron Hudson

Fri, Nov 13, 2020
Ethiopian Prime Minister Abiy Ahmed, who won the Nobel Prize for his peacemaking with Eritrea, has confounded allies by resisting all attempts to dampen the ongoing military confrontation with a powerful northern insurgent group, the Tigray People's Liberation Front (TPLF). The TPLF effectively controlled the Ethiopian government from 1991 until February 2018, when it was driven […]
AfricaSource by Bronwyn Bruton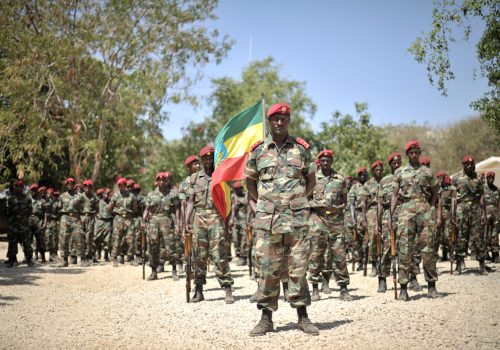 Wed, Nov 11, 2020
As conflict breaks out in Ethiopia's Tigray region, Africa Center experts react and analyze what this means for the country and its neighbors.
AfricaSource by Africa Center