Wed, Nov 25, 2020
Once considered unlikely by regional experts, military confrontation along the Nile is a growing possibility, as a diplomatic solution to the Egyptian-Sudanese-Ethiopian stand-off recedes. Outside observers may not understand why Egypt considers the Grand Ethiopian Renaissance Dam (GERD) an "existential threat" to its existence, but, regardless, Egyptian President Abdel Fattah el-Sisi and his advisors see it as such.
In-Depth Research & Reports by Christopher D. Booth

Fri, Nov 13, 2020
Ethiopian Prime Minister Abiy Ahmed, who won the Nobel Prize for his peacemaking with Eritrea, has confounded allies by resisting all attempts to dampen the ongoing military confrontation with a powerful northern insurgent group, the Tigray People's Liberation Front (TPLF). The TPLF effectively controlled the Ethiopian government from 1991 until February 2018, when it was driven […]
AfricaSource by Bronwyn Bruton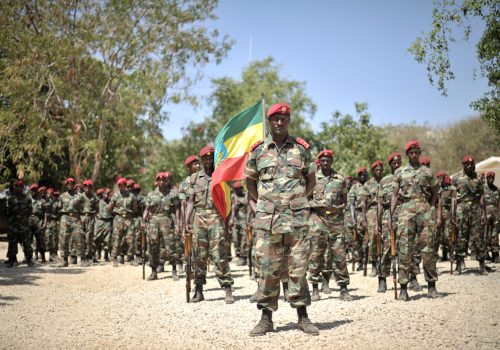 Wed, Nov 11, 2020
As conflict breaks out in Ethiopia's Tigray region, Africa Center experts react and analyze what this means for the country and its neighbors.
AfricaSource by Africa Center