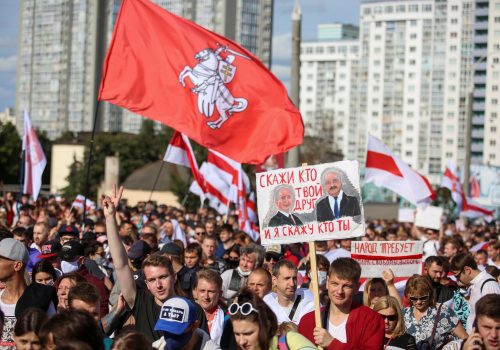 Tue, Sep 15, 2020
The Belarus crisis has exposed the EU's foreign policy limitations, but a tougher European Union response could still succeed in bringing Belarusian dictator Alyaksandr Lukashenka to the negotiating table.
UkraineAlert by Franak Viačorka

Sun, Sep 13, 2020
The Biden team grasps the significance of the moment. They began by dissecting how much the context had changed since former President Barack Obama left office. Global democracies were on their back foot and China was not only rising but growing more assertive and authoritarian. Transnational threats had escalated, from climate to organized crime, but the rules and institutions to deal with them had weakened.
Inflection Points by Frederick Kempe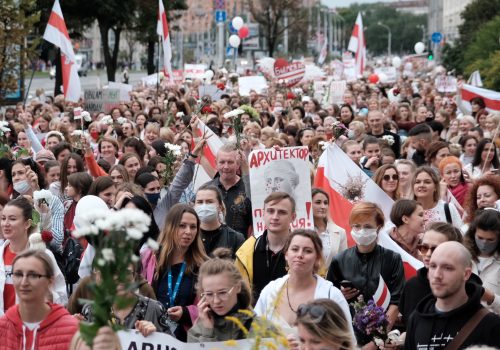 Sun, Aug 30, 2020
Vladimir Putin has announced his readiness to send Russian security forces into Belarus to prop up fellow dictator Lukashenka. This could ruin bilateral ties, but it will prevent a new post-Soviet people power triumph.
UkraineAlert by Peter Dickinson