Featured content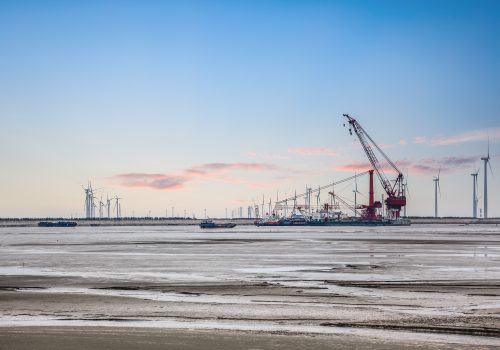 Tue, Mar 30, 2021
The White House just released a plan to "jumpstart" the offshore wind industry in the United States, as one of the major catalysts to fulfill then-candidate Joe Biden's campaign promise to boost the energy transition and create ten million clean energy jobs in the process. Within the first week of his presidency, President Biden issued […]
EnergySource by Margaret Jackson and Maria Castillo
Initiatives

The Veterans Advanced Energy Project is designed to drive US leadership in advanced energy by recruiting, equipping, and empowering military veterans who understand the importance of the evolving energy landscape to our future security and prosperity.
Read More
Renewables & Advanced Energy events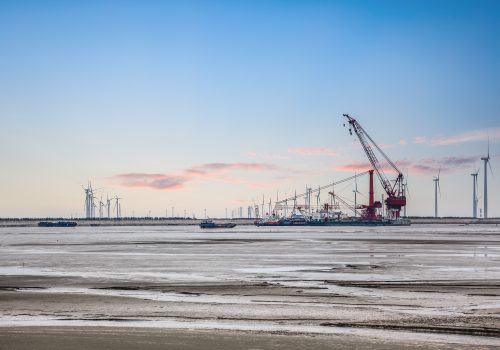 Tue, Mar 30, 2021
The White House just released a plan to "jumpstart" the offshore wind industry in the United States, as one of the major catalysts to fulfill then-candidate Joe Biden's campaign promise to boost the energy transition and create ten million clean energy jobs in the process. Within the first week of his presidency, President Biden issued […]
EnergySource by Margaret Jackson and Maria Castillo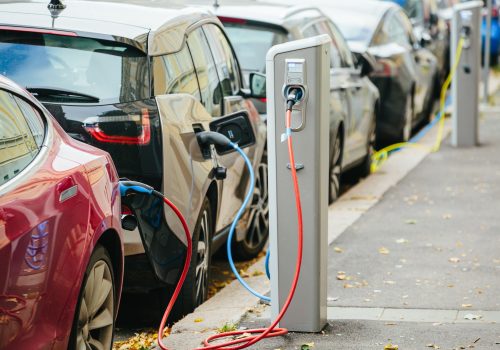 Fri, Mar 12, 2021
As electricity demand swells as the electric vehicle market grows, it is unlikely that short-term battery storage, intermittent renewables, and efficiency improvements alone can provide all of the necessary electrons. These technologies need to be paired with distributed, zero-carbon baseload capacity, and the debate about what technologies can meet anticipated demand is just beginning. Cue geothermal, hydroelectric, and nuclear power.
EnergySource by Bryant Jones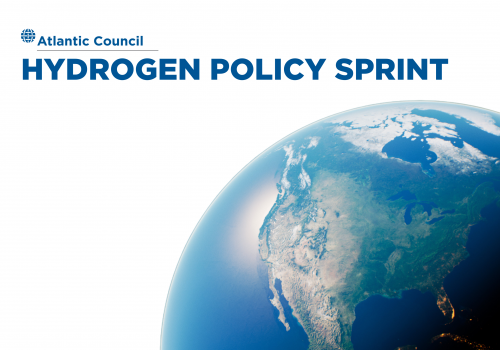 Tue, Mar 2, 2021
This first brief in the Atlantic Council's hydrogen policy sprint examines the current state of hydrogen development in the United States and begins to explore pathways for clean hydrogen production across the country.
Hydrogen Policy Sprint by David W. Yellen, Randolph Bell

Sat, Feb 20, 2021
The International Renewable Energy Agency (IRENA), World Bank, and EU have all argued that Ukraine could become a world leader in renewable production.
UkraineAlert by Aura Sabadus

Mon, Feb 8, 2021
The COVID-19 pandemic has revealed an "interdependent" world with "huge issues of inequity," said Sunita Narain, director general of the Centre for Science and Environment (CSE). Without addressing these realities, "we cannot deal with the virus, and it's the same with climate change."
New Atlanticist by Katherine Walla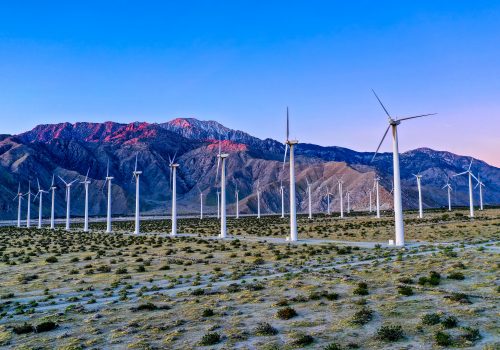 Thu, Feb 4, 2021
Renewable sources of energy are gaining an increasing share of the US energy mix, bolstered by state-level commitments as well as corporate power purchase agreements. However, while renewables have become increasingly cost competitive, they still face challenges, especially related to intermittency and storage. The Global Energy Center's new issue brief, "Ensuring Energy Security in a […]
Issue Brief by Ben Hertz-Shargel

Tue, Feb 2, 2021
Achieving deep decarbonization requires energy storage that can store more power for longer durations. Lithium-ion batteries, thus far, have played a key role in supporting the integration of renewable energy resources into the electric grid. But as the share of variable renewable energy in power systems grows around the world, new energy technologies that can store electricity for longer durations at low cost are needed. Developing countries present enormous market opportunities for innovative long-duration energy storage technologies that can support the integration of greater shares of variable renewable energy into weak power grids, replace diesel generators, and provide seasonal balancing.
EnergySource by Sandra Chavez

Thu, Jan 28, 2021
The COVID-19 pandemic has generated "the most severe crisis for aviation ever," said Marc Hamy, vice president of corporate affairs, sustainability, and environment at Airbus. But there's another crisis on the horizon for the aviation industry: "increasing pressure coming from climate change. So we absolutely need to recover from this crisis in aviation, and at the same time we'll have to manage the most important transition in the history of our sector: decarbonized aviation." Hamy added.
New Atlanticist by Katherine Walla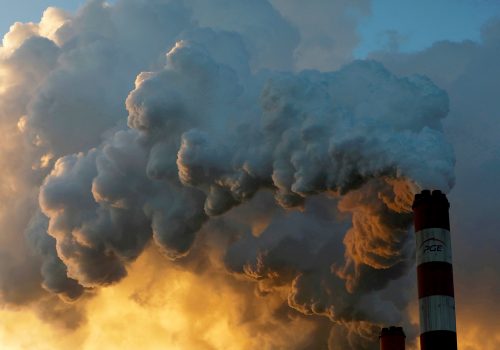 Tue, Jan 26, 2021
BP, the world's fourth-largest energy conglomerate, and Bank of America, the world's ninth-largest bank are among the companies endorsing a charter likened to a recovery plan for the planet. Dubbed the Terra Carta, the charter commits them to working toward goals related to meeting global net-zero emissions targets by 2050.
New Atlanticist by Larry Luxner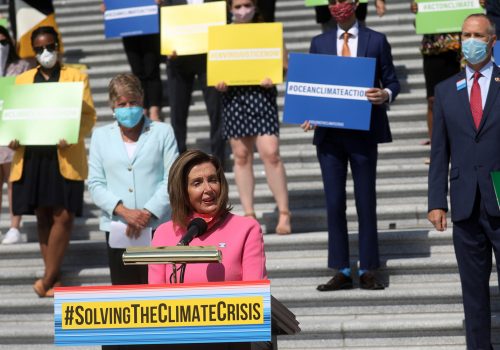 Mon, Jan 25, 2021
Fighting climate change should not become a partisan issue, said US Senator Chris Coons, a Democrat from Delaware who co-chairs the fourteen-member Bipartisan Senate Climate Solutions Caucus.
New Atlanticist by Larry Luxner