See our latest events on Venezuela
#RedDeApoyo: Promoting Women's Participation and Leadership in Venezuela's Peacebuilding Efforts
PeaceGames Venezuela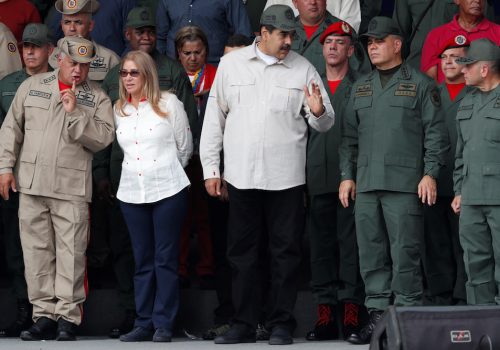 Thu, Aug 13, 2020
Introduction By Diego Area and Domingo Sadurní Two months after the internationally recognized interim government marked its first year, Venezuela's humanitarian crisis, the worst ever in the Western Hemisphere's modern history, entered a new phase. The coronavirus pandemic, which has rattled even the most developed nations, is further straining a crippled health system already unable […]
Issue Brief by Douglas Farah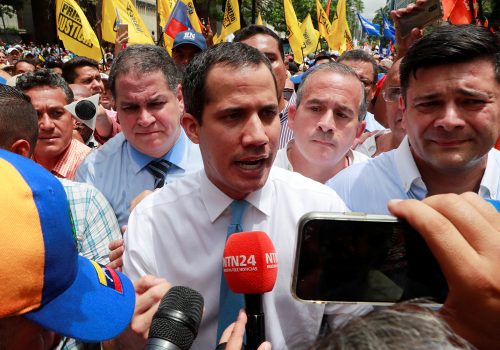 Tue, Apr 28, 2020
Guaidó's national emergency government presents a viable solution to tackle the coronavirus pandemic, Venezuela's humanitarian crisis, and the dictatorship that has decimated the country.
New Atlanticist by Cristina Guevara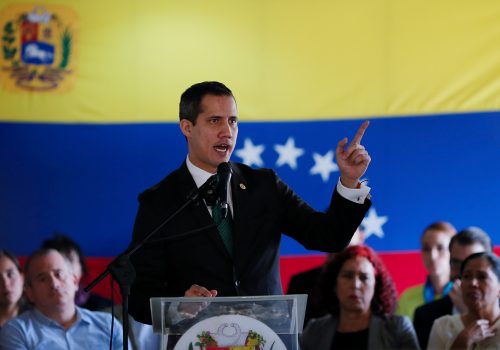 Thu, Apr 23, 2020
"This right now is an unprecedented emergency," Guaidó said during an April 23 event with the Atlantic Council moderated by journalist and CBS news contributor María Elena Salinas. "Venezuela cannot survive both a pandemic and a famine," he explained.
New Atlanticist by David A. Wemer
Read the latest from our weekly newsletter #AlertaVenezulea
Subscribe to #AlertaVenezuela: Stay up to date on the disinformation and misinformation landscape in Caracas
To receive future editions of the #AlertaVenezuela newsletter each week, sign up below!