Latest events on Venezuela
AALAC Welcomes the 2022 Venezuela Transatlantic Fellowship

The Venezuela Transatlantic Fellowship seeks to advance transatlantic US-EU bipartisan engagement on Venezuelan issues, promote a deeper understanding of the complex Venezuelan crisis, identify action-oriented policies that could address the most salient issues around the crisis, and encourage policymakers to align on foreign policy priorities and international cooperation toward Venezuela.
Meet our Venezuela Working Group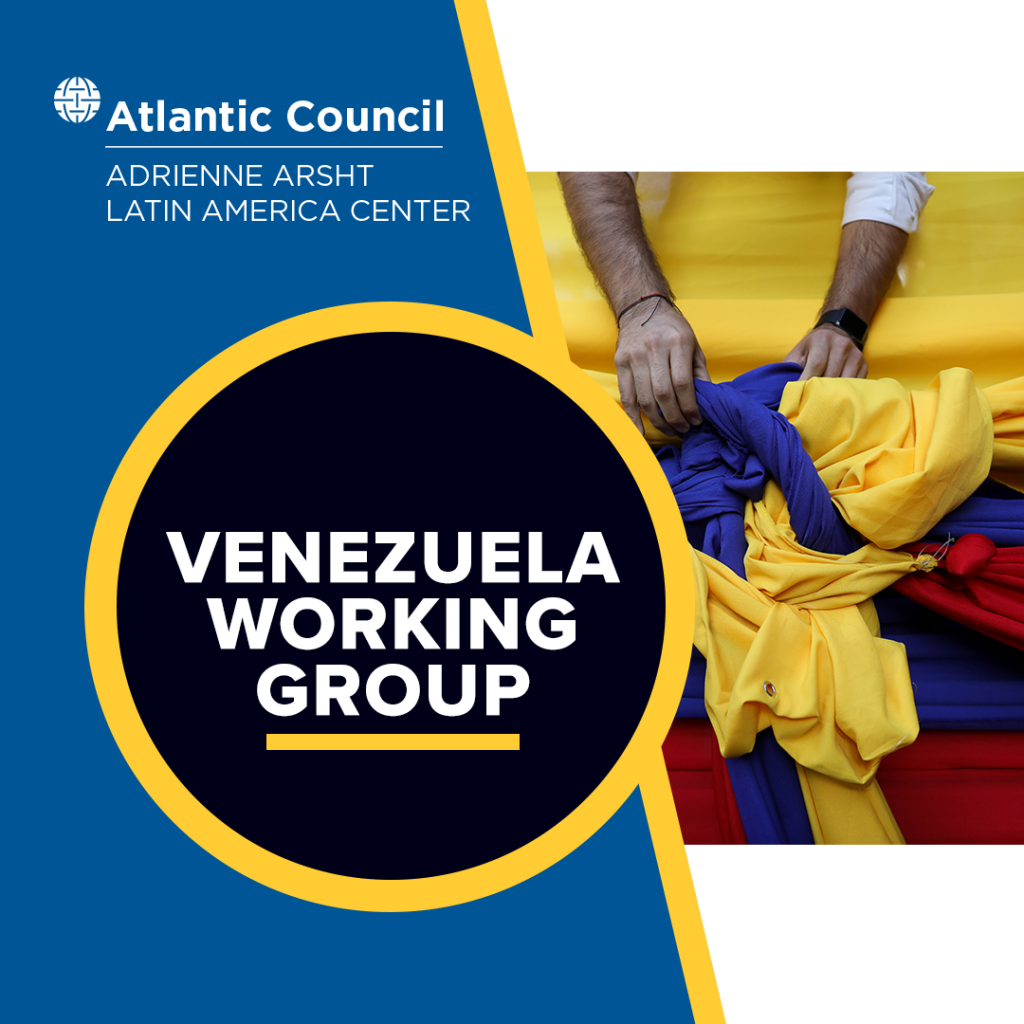 The Venezuela Working Group (VWG) is a high-level group that informs policymakers in the United States, Europe, and Latin America on how to advance a long-term vision and action-oriented policies to foster democratic stability in Venezuela. The Venezuela Working Group seeks to promote the restoration of democratic institutions in Venezuela.
VWG members draw from their diverse backgrounds, global networks, and deep expertise to tackle the most challenging issues around Venezuela policy, both at the domestic and international levels. Priority issues for the VWG's 2021 work include: supporting Venezuela's COVID-19 vaccination efforts; assessing risks and opportunities around upcoming regional elections; and exploring non-traditional mechanisms for effectively mitigating Venezuela's humanitarian crisis.
#RedDeApoyo: Promoting Women's Participation and Leadership in Venezuela's Peacebuilding Efforts
While the year 2020 had catastrophic impacts on Venezuelan society and economy, it also created the momentum necessary for the Atlantic Council's Adrienne Arsht Latin America Center (AALAC) to organize a local and international women's network – Red de Apoyo – consisting of 50 then-National Assembly representatives from seven political parties, 11 then-ambassadors appointed by the interim government, and over a dozen civil society organizations (CSO), to intensify efforts for a negotiated solution to the political crisis. In the months and years to come, AALAC will continue to lead a coordinated, multipronged campaign to promote women's influence and decision-making power over Venezuela's peacebuilding efforts.
Past events on Venezuela