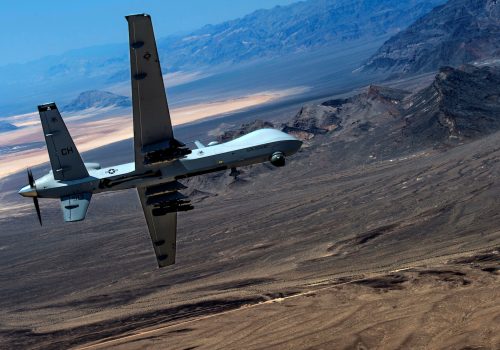 Fri, Jan 10, 2020
US forces tried to target Shahlai, a senior Iranian Islamic Revolutionary Guards Corps–Qods Force leader currently located in Yemen.
New Atlanticist by Thomas S. Warrick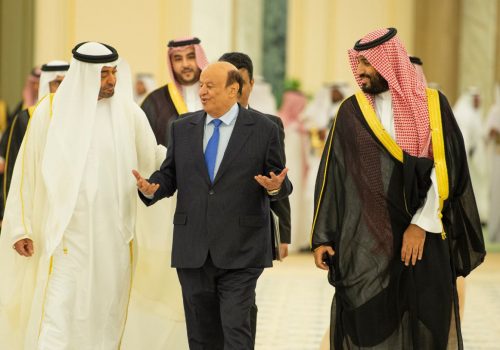 Thu, Nov 7, 2019
On Tuesday, November 5, the Hadi government signed a power-sharing agreement with southern separatists in Riyadh. The separatists and Hadi-led Yemen Government are backed by the Saudi-led coalition in Yemen, specifically by the United Arab Emirates. Infighting between them further fractured the civil war in August when the separatists seized Aden from Saudi-led forces. It […]
MENASource by MENASource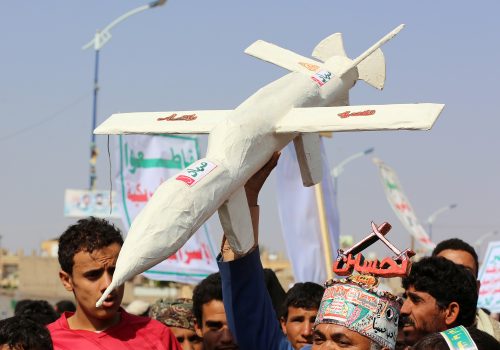 Sat, Sep 14, 2019
The ten-drone attack on Aramco's Abqaiq facility in Saudi Arabia on September 14 is a sign that the Houthis suffer from false confidence. Snubbing talks and launching attacks is not a way to garner sympathy from the United States or the international community.
New Atlanticist by Kirsten Fontenrose