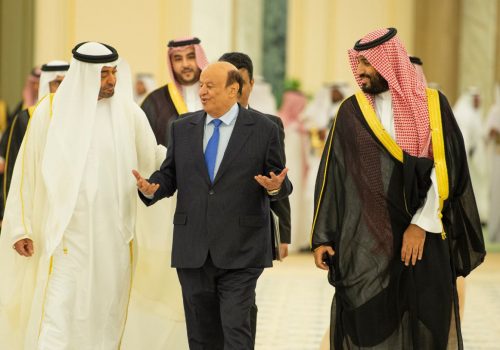 Thu, Nov 7, 2019
On Tuesday, November 5, the Hadi government signed a power-sharing agreement with southern separatists in Riyadh. The separatists and Hadi-led Yemen Government are backed by the Saudi-led coalition in Yemen, specifically by the United Arab Emirates. Infighting between them further fractured the civil war in August when the separatists seized Aden from Saudi-led forces. It […]
MENASource by MENASource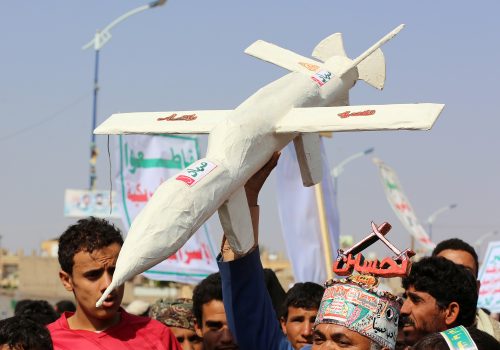 Sat, Sep 14, 2019
The ten-drone attack on Aramco's Abqaiq facility in Saudi Arabia on September 14 is a sign that the Houthis suffer from false confidence. Snubbing talks and launching attacks is not a way to garner sympathy from the United States or the international community.
New Atlanticist by Kirsten Fontenrose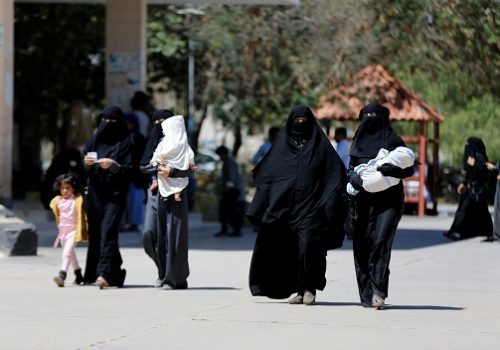 Fri, Jan 25, 2019
When Yemen's last peace talks in Stockholm took place in December 2018, only one female delegate was at the negotiation table. Assistant Secretary of the Yemeni Popular Nasserist Party, Rana Ghanem was the only female member, in the Yemeni government delegation. Over the past three Yemen peace talks, only three women have sat at the negotiation table.
MENASource by Afrah Nasser