Our latest on Colombia
President Duque visits the Council for an online event
Featured reports

Thu, Oct 29, 2020
An exploration of the necessary conditions for successful shale development in Colombia.
In-Depth Research & Reports by John D. Padilla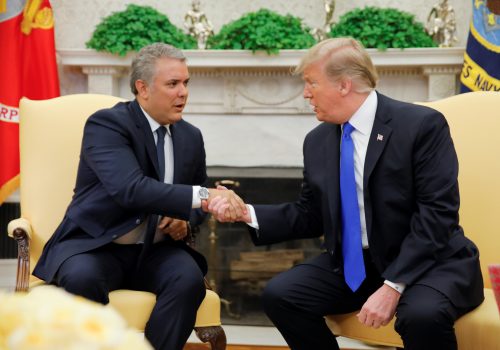 Thu, Sep 26, 2019
Creating a Modernized Plan for the Bilateral Relationship
In-Depth Research & Reports by the Atlantic Council's US-Colombia Task Force
Featured content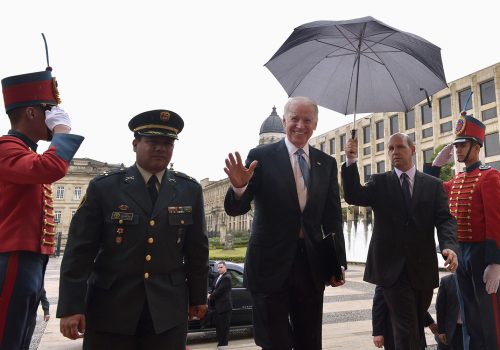 Wed, Nov 25, 2020
On repeated occasions, President-elect Biden has characterized Colombia as the "keystone" of US foreign policy toward Latin America and the Caribbean, maintaining that, if elected president, restoring the alliance between the United States and Colombia will be among his top foreign policy priorities.
New Atlanticist by Camila Hernandez and Daniel Payares-Montoya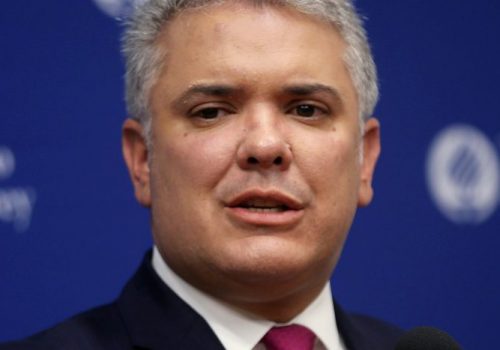 Tue, Apr 14, 2020
For most countries around the world, the spread of the novel coronavirus (COVID-19) has strained resources and demanded singular attention from policymakers. For Colombia, this new crisis must also be juggled with the ongoing collapse of neighboring Venezuela, which has already seen 2 million Venezuelans seek refuge in Colombia. "We have had to manage two crises at the same time," President Iván Duque explained on April 14, which forced Colombia to take drastic measures to contain coronavirus earlier than many of its neighbors.
New Atlanticist by David A. Wemer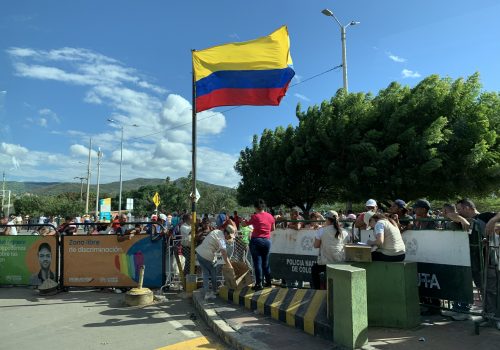 Thu, Apr 9, 2020
In uncertain times humanity historically comes together to embrace our commonalities. In the case of COVID-19, we can achieve more together if we include migrants as active participants in our efforts to quell the spread and impact of this disease.
New Atlanticist by Walter Cotte and Rebecca Scheurer