Our latest on Colombia
Featured reports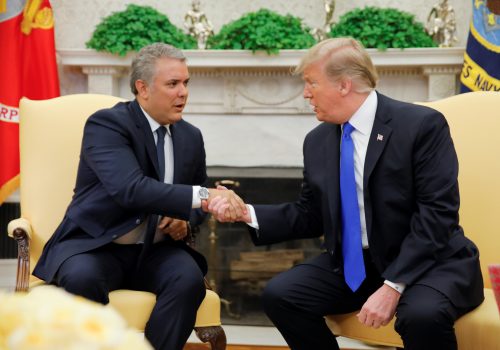 Thu, Sep 26, 2019
Creating a Modernized Plan for the Bilateral Relationship
In-Depth Research & Reports by the Atlantic Council's US-Colombia Task Force

Thu, Oct 29, 2020
An exploration of the necessary conditions for successful shale development in Colombia.
In-Depth Research & Reports by John D. Padilla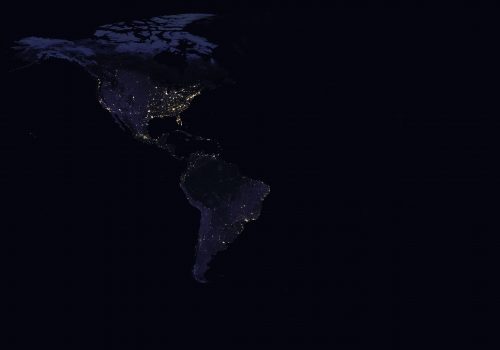 Fri, Mar 6, 2020
The Western Hemisphere is full of potential and we have the opportunity to galvanize it into an energy powerhouse. This new US energy strategy for the Western Hemisphere will help raise the global competitiveness of the hemisphere, advance its shared prosperity, and improve national and energy security as a result.
Report by David L. Goldwyn
Featured content
Experts of the Americas – Episode 6: Women in peacebuilding and Colombia's peace accord
Maria Victoria Llorente, executive director of Fundación Ideas para La Paz of Colombia, sits down for a virtual conversation with Camila Hernandez, assistant director at the Latin America Center, to discuss women's role in peacebuilding, the gender angle of Colombia's peace accord, and initiatives by the private sector to promote peace and close gender gaps.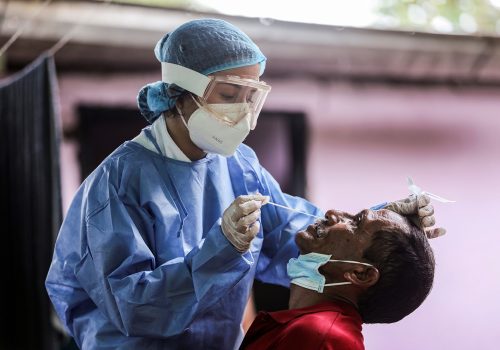 Tue, Mar 30, 2021
On the eve of the two-hundredth anniversary of diplomatic ties between the United States and Colombia, there is "good momentum to strengthen the bilateral relationship," says Colombian President Iván Duque.
New Atlanticist by Larry Luxner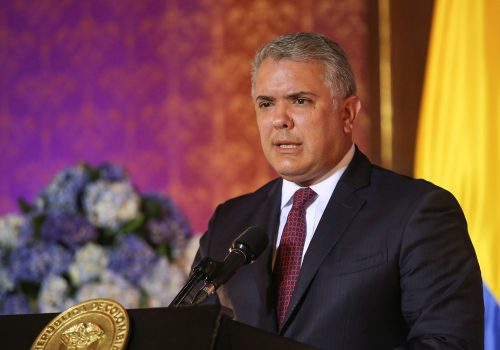 Fri, Feb 19, 2021
Colombian President Iván Duque announced that he will grant temporary protection status to Venezuelan migrants and refugees in Colombia. It is a herculean task, and the country will encounter two major challenges.
New Atlanticist by Camila Hernandez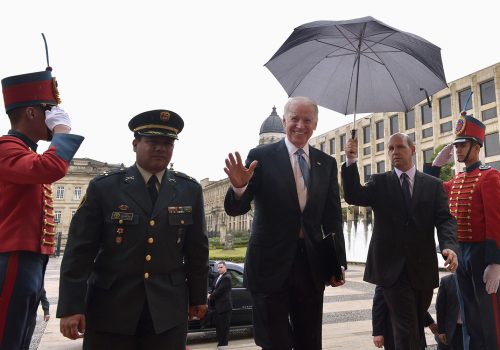 Wed, Nov 25, 2020
On repeated occasions, President-elect Biden has characterized Colombia as the "keystone" of US foreign policy toward Latin America and the Caribbean, maintaining that, if elected president, restoring the alliance between the United States and Colombia will be among his top foreign policy priorities.
New Atlanticist by Camila Hernandez and Daniel Payares-Montoya