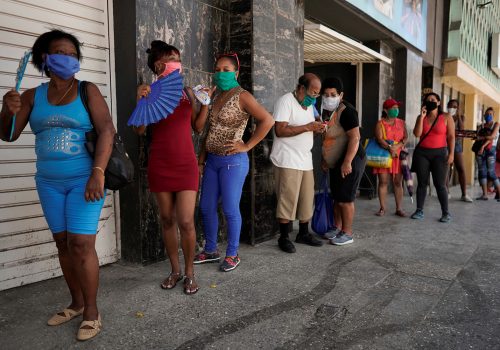 Wed, Jul 15, 2020
If the wealthy countries cannot support measures to stave off a humanitarian crisis, the damage will run deeper than the resurgence of hunger and disease. The political repercussions will take the shape of civil strife, extremism, and mass migration. The G20 will do irreparable damage to social cohesion and international cooperation if it fails to act decisively.
New Atlanticist by Jeremy Mark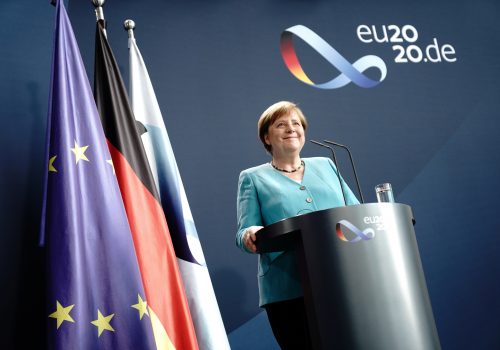 Sun, Jul 12, 2020
History rarely provides major countries and their leaders the enormity of the second chance that Germany and Chancellor Angela Merkel now enjoy as they begin their six-month European Union presidency.
Inflection Points by Frederick Kempe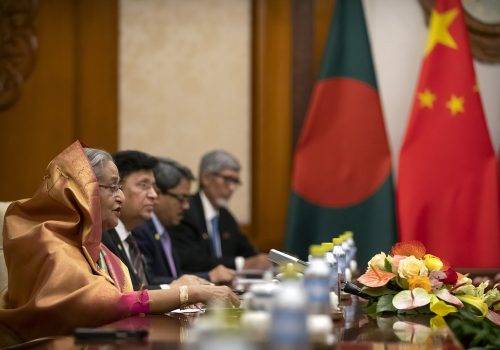 Thu, Jul 2, 2020
Undoubtedly rivalry between India and China will intensify in South Asia in coming months and years ahead. With its position between the two rivals, Bangladesh will be a primary arena to watch the future competition.
New Atlanticist by Ali Riaz