Tue, Apr 20, 2021
What exactly is a Central Bank Digital Currency (CBDC) and how does the research compare globally?
Central Bank Digital Currencies by GeoEconomics Center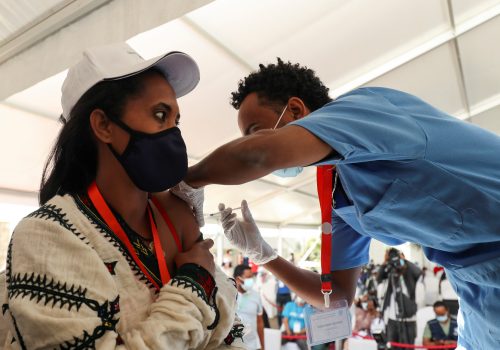 Wed, Apr 21, 2021
The international community has delivered important progress in combating the impact of COVID-19, but much more is needed to assist low-income countries. While the IMF's Special Drawing Rights are a good start, G20 nations must help restructure the debts of developing nations and fund vaccine distribution.
New Atlanticist by Jeremy Mark and Vasuki Shastry

Thu, Feb 25, 2021
Rich countries must live up to their pledges by getting specific about the resources they're making available to low-income countries—particularly in Africa—to deal with the economic downturn and rising debt. The meeting of G20 finance ministers on February 26 will provide an opportunity to fill in the policy blanks.
New Atlanticist by Vasuki Shastry and Jeremy Mark