Wed, Oct 7, 2020
The global economy is too weak to wait for another full-blown financial crisis to erupt. Now is the time to anticipate solutions.
New Atlanticist by Jeremy Mark and Vasuki Shastry

Mon, Feb 1, 2021
What exactly is a Central Bank Digital Currency (CBDC) and how is it different than your credit card?
EconoGraphics by GeoEconomics Program and Belfer Center for Science and International Affairs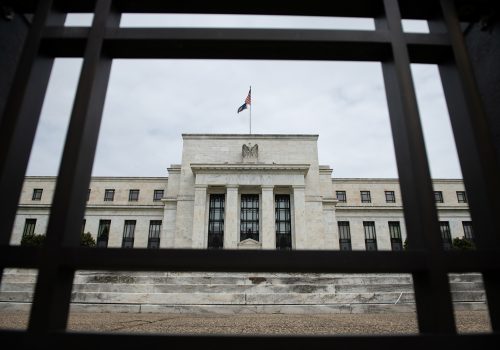 Tue, Aug 25, 2020
Advanced economy central banks are also actively engaged in CBDC research and development efforts. But as guardians of global reserve currencies, their approaches will necessarily be more deliberate and cautious than Beijing's aggressiveness.
New Atlanticist by Barbara C. Matthews, Hung Tran