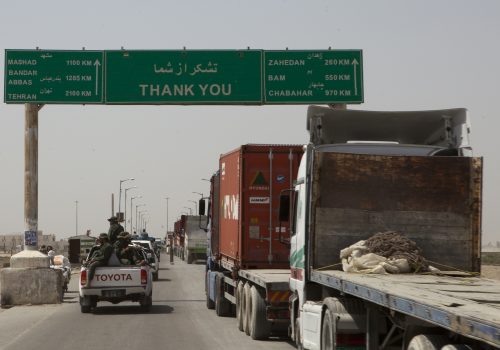 Wed, Jul 15, 2020
Authored in-house and advised upon by senior fellows Ambassador James B. Cunningham, Ambassador Omar Samad, Marika Theros, Javid Ahmad, and Fatemeh Aman, this report explores illicit networks in Afghanistan in the context of peacebuilding, democratic consolidation, and enhancing state capacity. It concludes by outlining several specific policy recommendations that will be necessary to combat the illicit networks in a manner that supports the durability of the ongoing peace process in Afghanistan and the continued consolidation of its fragile democratic institutions.
In-Depth Research & Reports by Harris Samad and Fatima Salman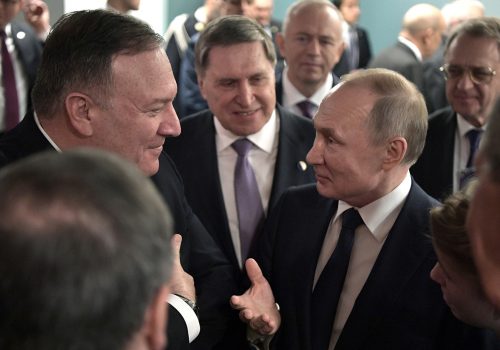 Wed, Feb 5, 2020
US and global security would be greatly enhanced by extending New START for another five years. Extension would preserve the last effective and verifiable agreement that limits the strategic arms competition between the United States and Russia and make it easier to maintain deterrence and strategic stability by allowing both sides an assured second-strike capability.
New Atlanticist by Alexander Vershbow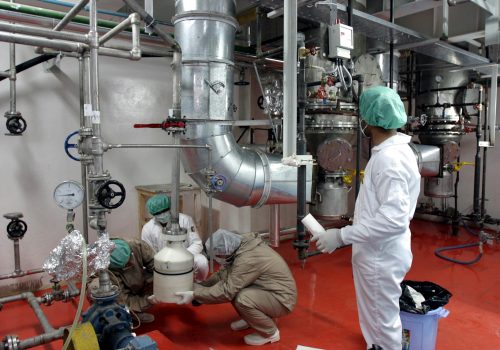 Tue, Nov 12, 2019
Iran's most recent step to breach the nuclear restrictions in the 2015 multilateral deal known as the Joint Comprehensive Plan of Action (JCPOA) does not pose a near-term proliferation risk, but it is a significant escalation by Tehran that risks shutting the door on negotiations to restore compliance with the accord. Iranian President Hassan Rouhani […]
IranSource by Kelsey Davenport