Wed, Jul 28, 2021
The main issue is not whether the actions of the president are legitimate or not according to the constitution, but the fact that these actions were taken at the worst possible moment for the country, one in which the fragile economy and political system may not survive the blow inflicted by this decision, thus, underscoring how President Saied does not have Tunisia's best interests at heart.
MENASource by Karim Mezran, Alissa Pavia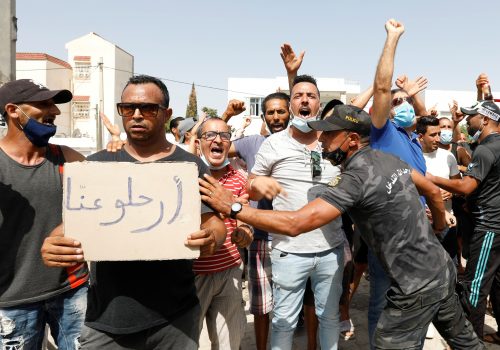 Tue, Jul 27, 2021
On July 25, President Kais Saied invoked Article 80 of Tunisia's constitution to sack Prime Minister Hichem Mechichi and dissolve parliament. Atlantic Council experts react to the events, assess the impact on the fledgling democracy, and offer their thoughts on how the international community may respond.
MENASource by Atlantic Council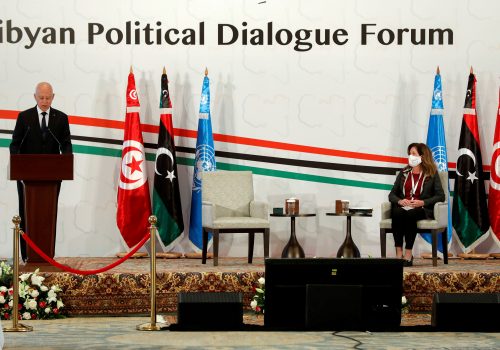 Tue, Jul 20, 2021
The outcome of the meeting seems to reveal an insurmountable set of differences between the Libyan delegates, which is certainly not limited to the legal framework needed to organize the elections.
MENASource by Karim Mezran and Nicola Pedde
Programs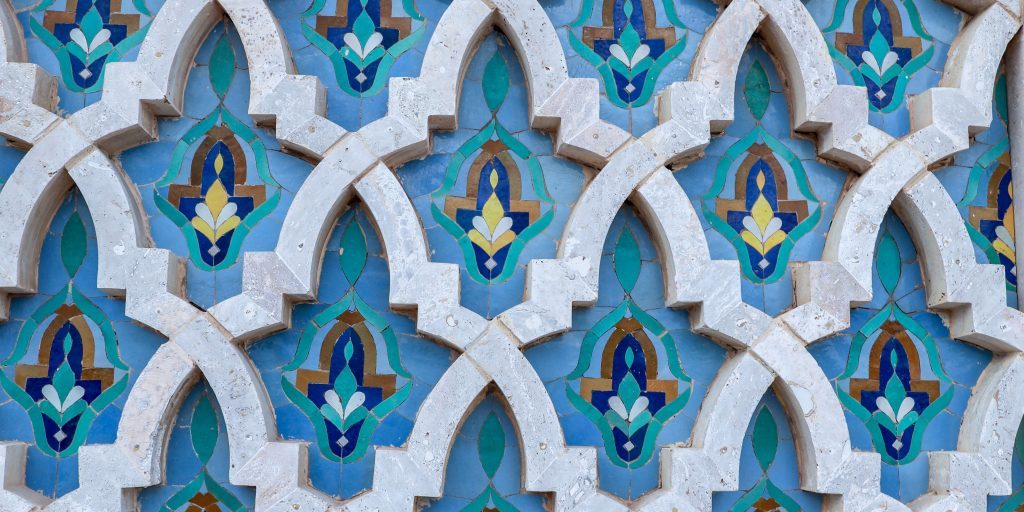 Middle East Programs
Working with our allies and partners in Europe and the wider Middle East to protect US interests, build peace and security, and unlock the human potential of the region.
Libya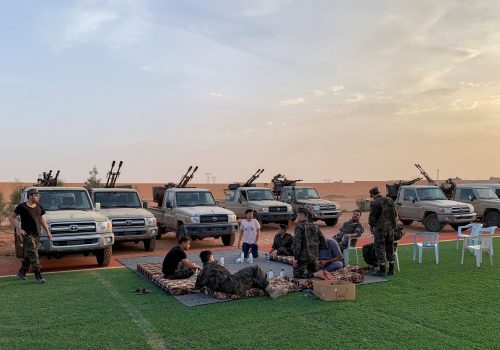 Fri, Jun 4, 2021
On April 16, the United Nations Security Council unanimously adopted Resolution 2570, approving arrangements for a ceasefire monitoring mechanism and the deployment of UN monitors. But will a sixty-person team be sufficient to prevent the renewed outbreak of hostilities in this deeply split country?
MENASource by Wolfgang Pusztai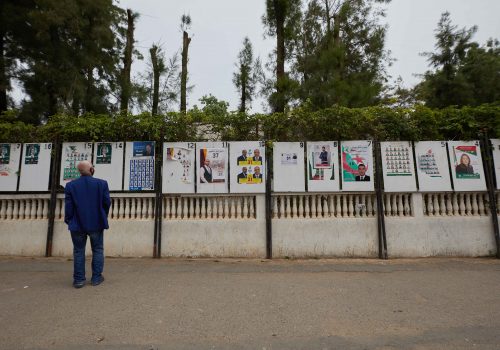 Thu, Jun 3, 2021
While the coronavirus pandemic put on hold the Hirak movement, its resumption in February this year indicates that many Algerians have not renounced challenging the Algerian government.
MENASource by Abdelkader Abderrahmane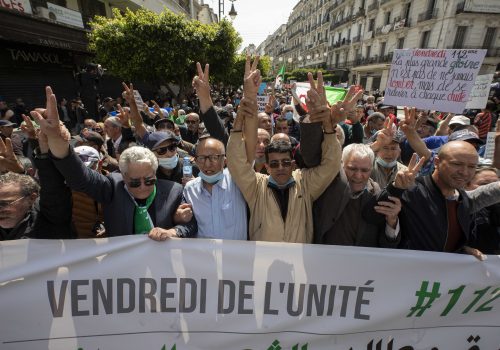 Thu, Jun 10, 2021
Arriving on the heels of two years of overt popular contestation, Algeria's June 12 parliamentary elections will not suffice to resolve the country's deep political impasse.
MENASource by Andrew Farrand