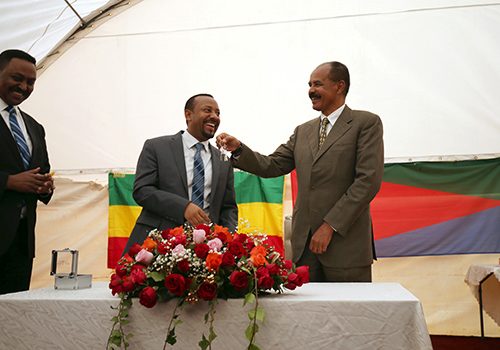 Tue, Sep 11, 2018
Events on September 11 suggest that the troop withdrawal—and with it, the normalization of politics on both sides of the border—is getting much closer.
New Atlanticist
by
Bronwyn Bruton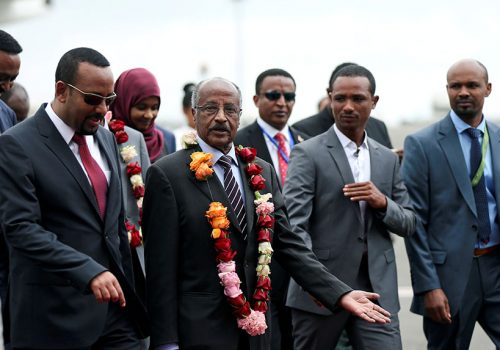 Mon, Jul 9, 2018
The summit between Eritrean President Isaias Afewerki and Ethiopian Prime Minister Abiy Ahmed in the Eritrean capital, Asmara, on July 9 marked the first time that the neighbors' heads of state have met in nearly two decades.
New Atlanticist
by
Ashish Kumar Sen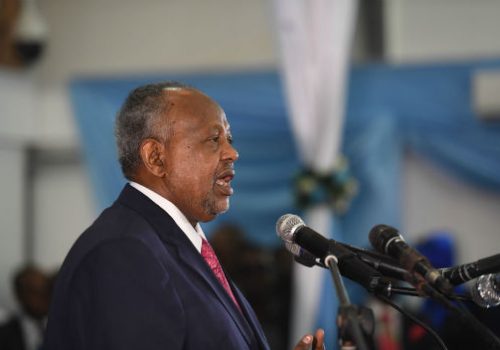 Thu, Jul 12, 2018
At the least, this tectonic shift will reduce the revenues available to President Ismail Omar Guelleh, in power since 1999, and undermine his ironclad grip on the country.
AfricaSource
by
Kelsey Lilley