Tue, May 18, 2021
Mitchell Silber presents recommendations to improve the effectiveness of the post-9/11 intelligence architecture against the domestic violent-extremist threat, including a more robust collection of social media content.
In-Depth Research & Reports by Mitchell D. Silber

Fri, Apr 16, 2021
The Director of National Intelligence's Threat Assessment for 2021 outlines the US intelligence community's projection of the most dangerous threats to the United States over the next year. But when we don't practice the art of strategic foresight, we may leave ourselves vulnerable to strategic blind spots.
New Atlanticist by Barry Pavel and Ronald Marks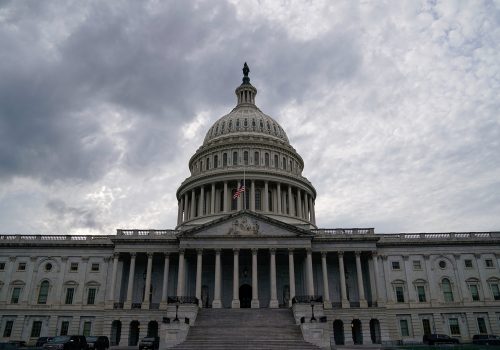 Fri, Apr 16, 2021
What does it say about our system of government that hard truths are not absorbed? This year's Annual Threat Assessment and Global Trends 2040 are blunt about the challenges facing the United States. But the warnings about China should have been heeded a decade or more ago.
New Atlanticist by Mathew Burrows