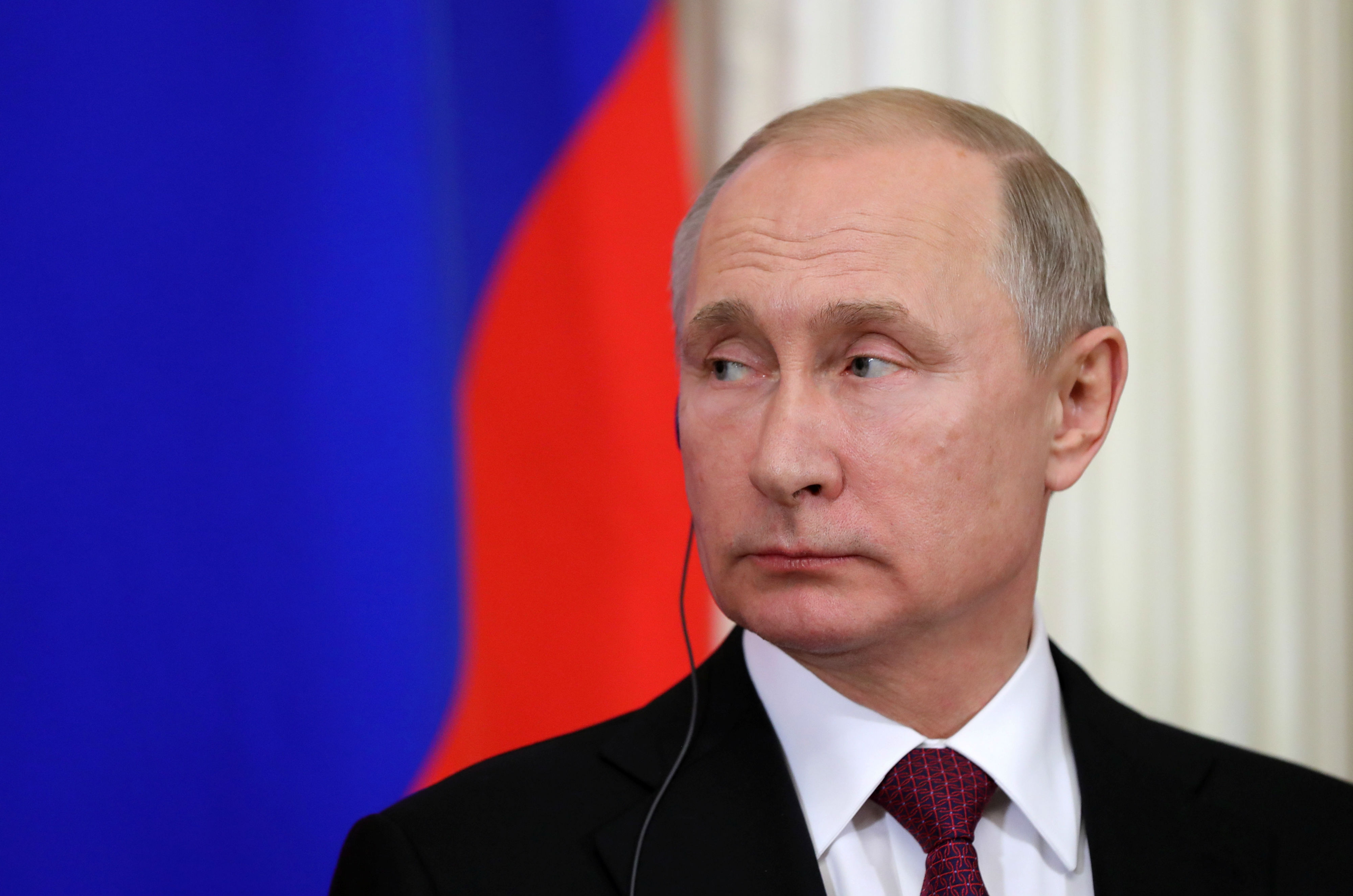 The international community is preparing for the annual Munich Security Conference, which will host more than 500 guests, including forty heads of state and government. I too will attend. Before the conference, I spent part of the week in Kramatorsk, an industrial city in eastern Ukraine, which underwent Russian occupation but was freed by the Ukrainian army. Four years ago, on February 10, Kramatorsk was fired upon by a Russian Smerch Multiple Launch Rocket System in a salvo of attacks with prohibited cluster warheads. Seventeen people were killed, and sixty-four were wounded.
In the Donetsk and Luhansk regions, we spoke about Ukraine's recent decision to adopt a constitutional amendment, which consolidates Ukraine's Euro-Atlantic aspirations, and the importance of uniting efforts so that no one can prevent Ukraine from joining NATO and the EU eventually.
When I go abroad, I am always asked about the status of the ceasefire. Here I don't have good news. A ceasefire at the contact line, as envisioned in the signing of the Minsk arrangements, has not become a reality. Even though Russian President Vladimir Putin still maintains the fiction that his country is not involved in the Donbas, Russia is undoubtedly the aggressor state. Putin hopes for a more pliable president after Ukraine's spring presidential elections.
In Kramatorsk, we visited checkpoints, which function as de facto borders within a sovereign state. When Ukraine modernizes these checkpoints and increases the number of heating stations, waiting rooms, and windows for border guards, people told me that they fear that these checkpoints will remain forever. Here they understand the new global order has rapidly changed.
The global order that emerged after World War II is under heavy fire and being challenged by Russia and China. It will be destroyed if we do not learn to call things for what they are and speak out when the rules are violated.
In 2005, Putin called the collapse of the USSR the "greatest geopolitical catastrophe of the twentieth century." Two years later, at the Munich Security Conference, Putin said the existing world order was unacceptable. By 2008, the Russian strongman began to destroy the global order by invading Georgia. We all know what followed: the theft of Crimea and Sevastopol, intervention in the Donbas and then Syria, an attempted coup in Montenegro, and now its posturing in Venezuela.
All of that ground is well trod. But Russia has found a new way to hammer away at the global order. Russia tore up the Intermediate Range Nuclear Forces (INF) Treaty, which has been the basis of strategic stability in Europe since 1987—or more accurately put, goaded the United States into tearing it up. While the United States withdrew from the treaty after Russia violated it for years, Moscow blames Washington for backing out.
Without exaggeration, we stand on the threshold of a new large-scale arms race. The day after the United States backed out of the agreement, Russia began working on new missiles. And Ukraine, as a country party to this treaty, calls on its partners to revisit all diplomatic options that might ensure Europe's safety and security. It's frightening but once the INF treaty is terminated, there's only one other arms control agreement in place that constrains US-Russian nuclear forces, and it expires in 2021.
It takes six months for parties to withdraw from the INF treaty, and the likelihood that either party will change its mind is close to zero.
How should Europe respond? Rather than hector and scold, and insist that Russia follow international law, which yields nothing, Europe should act boldly.
If Europe were to examine the level of threat emanating from Moscow in a clear-eyed way and apply the necessary amount of political will, we could easily contain the problem.
There are several practical steps European governments can take to play hardball with the Russians.
First, stop the Nord Stream 2 pipeline and second line of Turkish Stream. Freeze the projects until Russia agrees to new arms control.
Second, stop buying Russian energy. It finances new weapons, enables the Kremlin to interfere in European elections, and sponsors puppet regimes in Ukraine. Before dismissing this idea as impractical, bear in mind that a leading Polish company chose to reduce its purchase of Russian oil by 30 percent over the next three years, replacing it with oil from other sources. Emulate them.
As I previously urged, the West needs to impose tougher sanctions on Russia to force the aggressor to peace and prevent it from meddling in elections in Ukraine and beyond. We cannot allow the Kremlin to erode the West's values.
Third, ban the supply of technology and equipment that can be used for the development and production of new weapons, and stop cooperation and investments in any sectors related to Russian defense.
The criminal acts of the Kremlin and Russian troops, no matter where they may be, will no longer go unpunished by the international community. This is what the Kremlin must finally hear in Munich.
Hanna Hopko is a member of the Ukrainian parliament and head of the foreign affairs committee. Mykhailo Gonchar, an energy security expert and president of the Kyiv-based Centre for Global Studies Strategy XXI, contributed to the article.