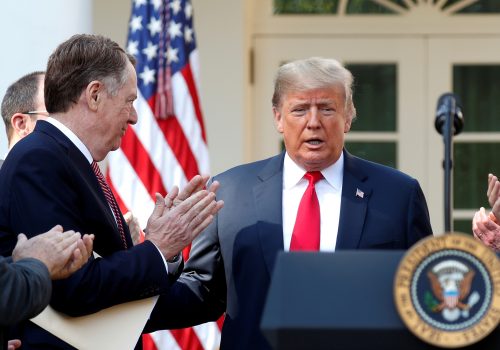 Mon, Jan 13, 2020
Overall, the three early 2020 agreements have started to transform the multilateral rule-based system into a largely bilaterally managed, outcome-based system. RTAs and their new practices accelerate the fragmentation of the world trading system into numerous trading zones with different overlapping memberships and trade coverage, tariffs, quotas, and quantitative trade targets, plus other rules such as local content and country of origin requirements as well as dispute settlement processes.
New Atlanticist by Hung Tran
Sat, Jan 11, 2020
Oman's longtime ruler dedicated himself to building a modern state and put Oman on the world map as an international center of dialogue and reason.
New Atlanticist by Marc J. Sievers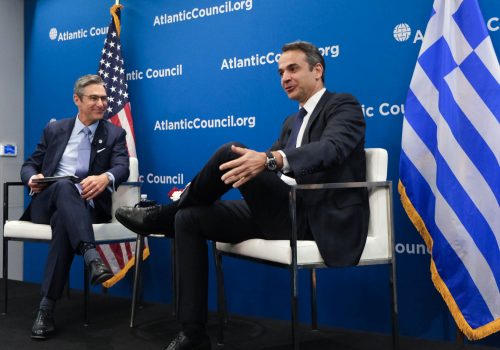 Tue, Jan 7, 2020
With its new robust regional and international role, Mitsotakis argued that Greece is a "very reliable and dependable partner" for the United States at a time of incredible global instability. With the dark days of economic crisis behind them, it is now time for Athens and Washington, he said "to set a new, more ambitious target in terms of what we can achieve."
New Atlanticist by David A. Wemer
Subscribe to New Atlanticist