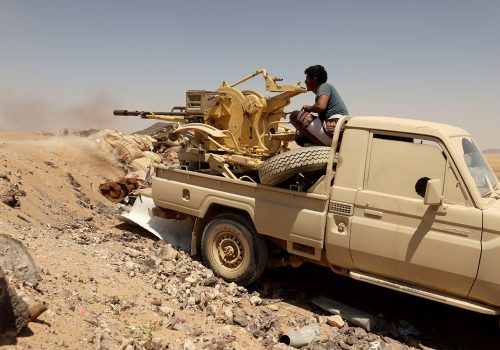 Thu, Apr 29, 2021
Most Middle East observers thought that they would never see normalization between Arabs and Israelis in their lifetimes. Now that we have seen this step taken—this chasm jumped—there is no reason not to envision Arab-Iranian normalization if the regimes prioritize long-term national interests like their economies, their self-sufficiency, and the future well-being of their publics. This roadmap is theirs for the taking.
New Atlanticist by Kirsten Fontenrose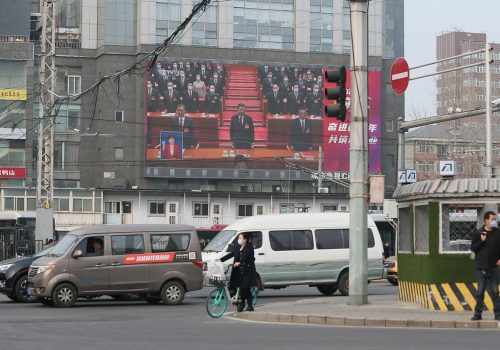 Wed, Apr 14, 2021
The precarious balancing act that China's leaders have struck—one that mixes strident nationalism and policies that push overheated economic growth with overwrought propaganda—will continue to present them with daunting challenges.
New Atlanticist by Dexter Tiff Roberts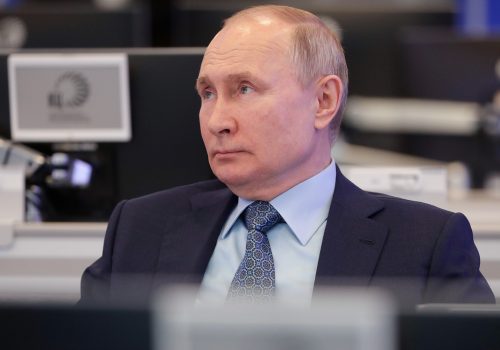 Tue, Apr 13, 2021
Whatever Putin's intentions, the Kremlin's anti-Ukrainian propaganda has not been so loud since 2014. The United States and its allies need to respond in order to prevent a major military escalation at worst and at least blunt Putin's effort to gain political advantage through intimidation.
New Atlanticist by Brian O'Toole, Daniel Fried
Subscribe to New Atlanticist
Sign up for the New Atlanticist newsletter, which showcases expert analysis from the Atlantic Council community on the most important global issues. Featuring breaking news reactions, opinion pieces, explainers, and focused analyses, New Atlanticist provides a comprehensive look at the top global headlines and the challenges facing the international community.