Thu, May 20, 2021
India was projected to lead a surge in emerging-market growth this year. How much will its second-wave crisis impact the global economy?
New Atlanticist by Nitya Biyani

Fri, May 7, 2021
As the regime comes to see private companies as a rising threat, we're entering a new era of Chinese state capitalism.
New Atlanticist by Dexter Tiff Roberts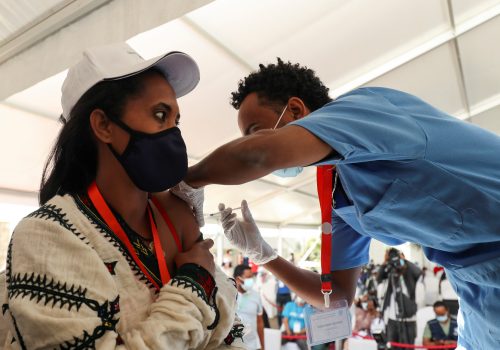 Wed, Apr 21, 2021
The international community has delivered important progress in combating the impact of COVID-19, but much more is needed to assist low-income countries. While the IMF's Special Drawing Rights are a good start, G20 nations must help restructure the debts of developing nations and fund vaccine distribution.
New Atlanticist by Jeremy Mark and Vasuki Shastry