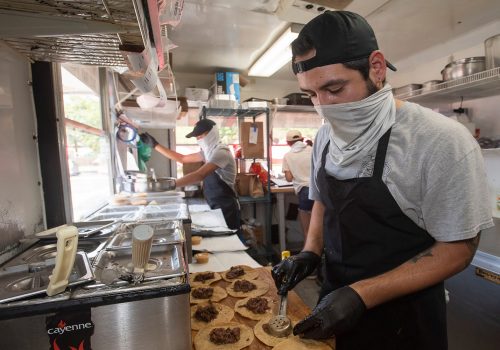 Fri, May 15, 2020
This will be a "crisis wasted" if we do not acknowledge and instill the principles of solidarity and subsidiarity, the dignity of work, and the recognition that each person matters and has something unique to contribute to society.
New Atlanticist by Alexis Crow

Tue, Apr 28, 2020
In order to understand future trends in technology and geopolitics, a group of experts was polled about how COVID-19 and technological innovation will shape the future of societies and their respective forms of government.
GeoTech Cues by Stewart Scott

Fri, Apr 17, 2020
The COVID-19 pandemic may be a force that changes how the economies of the United States, Canada, and members of the European Union all use AI. Because of serious supply chain problems in Asia, many firms will restructure complex supplier networks or make them more redundant. In many cases, this will mean building up their use of AI and machine learning in home-nation plants.
GeoTech Cues by Robert B. Cohen (Guest Author), and
Programs