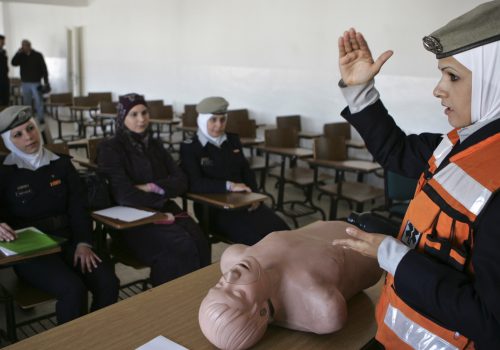 Mon, Mar 15, 2021
Jordan must climb out of an economic pit exacerbated by the COVID-19 pandemic. One key to promoting long-term economic growth is achieving greater female labor force participation.
MENASource by Stefanie H. Ali,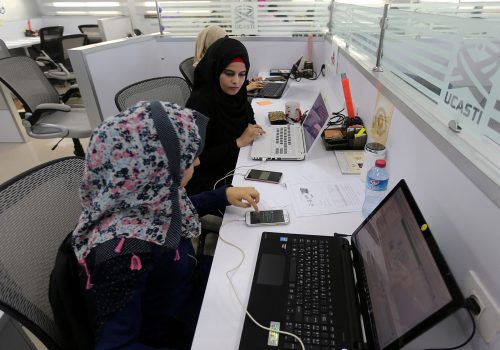 Wed, Sep 23, 2020
New effort from Rafik Hariri Center will be driving force for economic and human prosperity in the Middle East
Press Release by Amjad Ahmad, Stefanie H. Ali,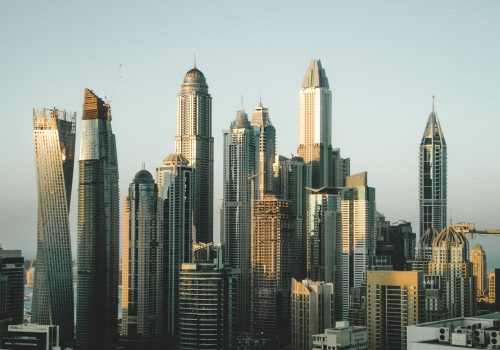 Fri, Sep 18, 2020
At a private CEO Dialogue on post-pandemic challenges and opportunities in the Middle East, there was agreement among participants that the region presents appealing demographics for economic growth and that the pandemic has underscored the need to accelerate economic diversification.
MENASource by Stefanie H. Ali,
Stefanie Hausheer Ali is the deputy director of empowerME at the Atlantic Council's Rafik Hariri Center for the Middle East. EmpowerME focuses on shaping innovative investments to empower entrepreneurs, women, and youth in the Middle East. EmpowerME also develops strategies and policies to drive sustainable prosperity through the creation of dynamic entrepreneurial economies, the economic participation of women, the integration of regional economies, and educational transformation.

Stefanie joined the Atlantic Council in 2013. Her past work at the Council includes serving as project manager for: the Iraq Initiative; the Middle East Strategy Task Force co-chaired by former Secretary of State Madeleine Albright and former National Security Advisor Stephen Hadley; and the Task Force on the Future of Iraq chaired by Ambassador Ryan Crocker.
Stefanie was formerly a research fellow with the King Salman Center for Local Governance in Riyadh where she studied the impact of Saudi Arabia's recent higher education initiatives and was a graduate research assistant at George Washington University's Institute for Middle East Studies. She holds a master's degree in Middle East Studies from George Washington University's Elliott School of International Affairs and a bachelor's degree in political science and Italian studies from Saint Louis University. She is proficient in Arabic and Italian.