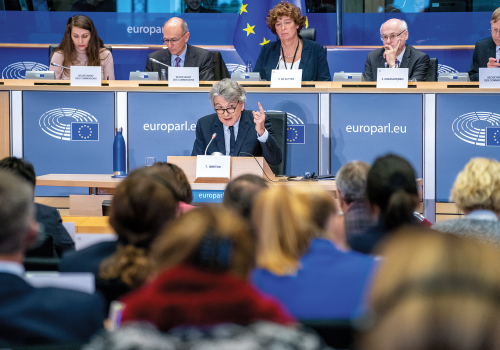 Mon, Jun 22, 2020
However the EU redefines sovereignty post-COVID-19—including technological or digital sovereignty—the impact will not be limited to Europe and European companies.
Issue Brief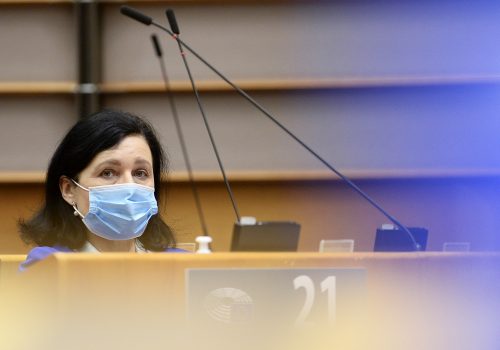 Wed, Apr 14, 2021
As the Biden administration and the European Commission "intensify" negotiations to re-establish a stable transatlantic data-transfer framework, Brussels separately is moving ahead to enable unrestricted data flows with two other major trading partners: the United Kingdom and the Republic of Korea.
New Atlanticist by Kenneth Propp,
Mon, Feb 1, 2021
Many Americans' sunny faith in a robust media "marketplace of idea"' is being tested. The European historical experience that informs "militant democracy" and speech-invasive privacy laws remains largely alien here. But adjustments at the margins, particularly in the areas of process, are possible and desirable.
New Atlanticist by Kenneth Propp,
Kenneth Propp is an adjunct professor of European Union Law at the Georgetown University Law Center and a senior fellow with the Cross-Border Data Forum. He advises and advocates on data trade, privacy, security, and other regulatory issues in the United States and major international markets. From 2011-2015, he served as Legal Counselor at the US Mission to the European Union, in Brussels, Belgium, where he led US Government engagement on privacy law and policy and digital regulation, and advised on trade negotiations with the EU. In previous assignments for the Office of the Legal Adviser, US Department of State, Professor Propp specialized in legal issues relating to international criminal law and international trade and investment law. He also served as legal adviser to the US Embassy in Germany. Professor Propp holds a J.D. from Harvard Law School and a bachelor's degree from Amherst College. In 2016, he taught European Union law as an adjunct faculty member at George Mason University School of Law.