The 'Tehran' series isn't far-fetched. Israeli agents are operating with ease in Iran.
The news was so incredible that it would have made more sense as an episode on the spy thriller series, Tehran. On June 29, Israeli intelligence agency Mossad revealed the details of an operation inside Iran. Its agents, it claimed, had recently interrogated an operative of the Islamic Revolutionary Guards Corps (IRGC) who had planned to kill Israeli citizens in Cyprus. Israel had already thanked Cyprus for helping foil this plan. For good measure, Mossad released footage from a video confession of Yusef Shahbazi Abbasalilu along with a boarding pass that had him traveling from Istanbul to Iran. If this is to be believed, Mossad agents operate with such ease in Iran that they are not only able to gather intelligence but arrest and interrogate a regime operative on Iranian soil.
Shahbazi's confession is quite detailed. He reveals his alleged chain of command and the name of the agent who recruited him. Shahbazi says that he was put in touch with several IRGC contacts in Cyprus who had taken part in assassination operations before (Israeli media have reported these to be Pakistani nationals.) According to his account, Shahbazi entered the island by flying from Turkey to Northern Cyprus (a breakaway state only recognized by Ankara) and then smuggled himself into the Greek-majority southern part of the island. In contact with his handlers in Iran via WhatsApp, Shahbazi was preparing to kill the target—reportedly an Israeli businessman—when he found out that the police were on his tail and was told to bury his weapons and flee. Shahbazi reportedly followed the instructions and made it to Tehran via Istanbul.
Mossad's history in Iran
Unlikely as it may sound, it's not the first time Mossad has claimed to have undertaken such an operation. In fact, this is the third such case in the last eighteen months. In April 2022, Israeli media reported on an alleged Mossad operation on Iranian territory. Israeli intelligence agents had reportedly detained and questioned Mansour Rasouly, a fifty-two-year-old IRGC agent, in his residence in Iran, where he had confessed to a plan to assassinate an Israeli diplomat in Turkey, an American general stationed in Germany, and a journalist in France. The Israeli media published an audio file of Rasouly's confession without revealing their source.
Months later, in July 2022, London-based diaspora satellite channel Iran International claimed that Mossad had interrogated another IRGC official, Yadollah Khedmati, in Iran, publishing the footage of his confessions about the transfer of weaponry to Syria, Iraq, Lebanon, and Yemen.
In each of the three cases, the Islamic Republic has come back with a different form of denial. In the two cases from 2022, they confirmed that the interrogations had taken place and claimed that they were done by a group of local criminal thugs recruited by Mossad. But in the case of Rasouly, they declared he was a farmer in northwestern Iran with no military connection. However, in the case of Khedmati, they confirmed that he was an IRGC figure (without naming him) but said that he had been forced to confess to untruths under "torture and threats."
With Shahbazi's case, state media outlets have taken a different path. They claim that Mossad has fabricated the entire story to overcome its panic following the recent alleged busting of its networks in Iran. In late May, judicial officials had claimed to have nabbed fourteen members of a "terrorist team" with ties to Israel. Par for the course with such claims, no evidence was given to support the charge.
As proof of their allegations about Shahbazi, regime outlets published pictures of tickets and flight manifests that show him to have taken a flight from Tehran to Baku on May 15, implying that the confession was staged and not recorded in Iran. Claiming this to be a smoking gun makes no sense. Shahbazi would have had plenty of time since May 15 to have returned to Iran from Baku and could have traveled later to Cyprus.
The regime outlets also tied the Shahbazi affair to an incident in May, in which the capsizing of a boat in Lake Maggiore in Italy led to the death of Erez Shimony, a fifty-four-year-old former Mossad agent. They went as far as implying that Shimony's death might have been revenge for another killing that had happened almost exactly a year before: the assassination of IRGC's Colonel Hassan Seyed Khodaee right outside his home, which, according to a report by the New York Times, was done by Mossad.
But, just as the IRGC downplays Shahbazi's confession, some sources claim that Iran is working hard for his release by Israelis. According to the London-based and Saudi-owned newspaper al-Sharq al-Awsat, Iran is requesting a prisoner exchange from Israel: Shahbazi's release in return for that of Elizabeth Tsurkov, a Russian-Israeli scholar who was kidnapped in Iraq in March by an Iran-backed Shia militia.
The ongoing shadow war
For years now, Iran and Israel have been engaged in a shadow war involving intelligence operations, assassinations, and attacks on land and sea. When facing Israel, Iran has the benefit of using its vast network of allied militias in the region. Alongside the operations, a war of narratives also rages on and there is no surprise that both sides employ a game of cloak and daggers.
Nevertheless, even if not all Israeli claims were to be believed, there is no doubt that the ease with which they operate inside Iranian territory is astonishing. Since 2009, Israelis have helped assassinate many officials linked to the IRGC or the country's nuclear program. Its last major hit was the killing of Mohsen Fakhrizadeh, a leading figure of the IRGC, in November 2020, which took place on a road using a robotic machine gun. Prior to that, in January 2018, Mossad was able to raid the Iranian nuclear archives in a village outside Tehran, gaining access to 55,000 pages of documents and 183 CDs.
On the other side, the Islamic Republic has never been able to retaliate on anything close to a similar scale. This was clearly evident in June of 2022, when Israel worked closely with Turkey to stop an Iranian plan to kill or abduct Israeli civilians in Turkey. Israel went as far as asking all of its thousands of citizens traveling in Turkey to stay in their hotel rooms and not even open the door for food delivery. In the same week, Hossein Taeb, the powerful head of IRGC's Intelligence Department, was finally dismissed following years of controversy. Taeb had headed the organization from its very inception in 2009 and had come under increasing criticism for all the Israeli operations that kept happening under his watch. The leaking of the Turkey-related plans seems to have been the last straw.
Given the long list of operations that Israel has been able to conduct in Iranian territory, it's pretty clear that the clerical establishment has failed in its basic task of defending the country. It's not hard to see why that's the case. The country's security forces dedicate most of their energy to oppressing ordinary Iranians and taking random foreign citizens—artists, academics, and journalists—hostage in the hope of using them as bargaining chips. Extracting forced confessions by torture helps the regime with its propaganda purposes but is not a tool for effective counter-espionage.
This was on full display in 2019, when Maziar Ebrahimi, an Iranian businessman based in Iraqi Kurdistan, revealed how he had been tortured into confessing to a role in the assassination of nuclear scientists. Arrested in 2012, Ebrahimi had, under duress, even confessed to traveling to Israel to receive military training. When all of this later turned out to be false, he was released and left the country before sharing his story with BBC Persian.
The amateur methods used by the regime are often so buffoonish to be believable. In 2012, following the execution of Majid Jamali Fashi, an Iranian athlete charged alongside Ebrahimi, the Iranian state broadcaster published an image of his alleged Israeli passport. But journalist Fereshte Ghazi was quickly able to show the source of this image: a Wikipedia template of an Israeli passport had been used with Majid's picture inserted into it. The basic information on the passport from the Wikipedia template was not even changed.
Thus, the track record of the Islamic Republic's security apparatus is clear: they can frame and torture their citizens to extract forced confessions but cannot stop numerous Israeli operations on Iranian soil.
Arash Azizi is a writer and scholar based at New York University. He is the author of "The Shadow Commander: Soleimani, the US and Iran's Global Ambitions." Follow him on Twitter: @arash_tehran.
Further reading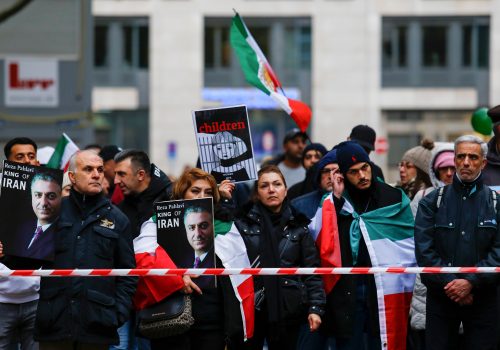 Tue, Jan 24, 2023
IranSource By Arash Azizi
An Iranian journalist started the hashtag #You_Represent_Me, which was quickly picked up by thousands of other Iranians, inside and outside the country, who used it to declare their support for Reza Pahlavi.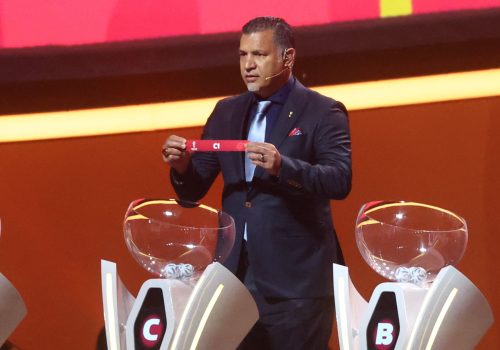 Wed, Jan 11, 2023
IranSource By Arash Azizi
Iranians know who their national heroes are.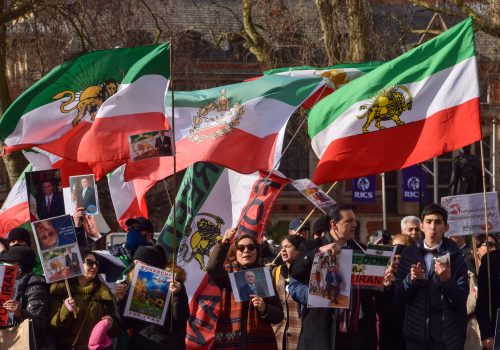 Wed, May 10, 2023
IranSource By Arash Azizi
Cracks within the Iranian opposition coalition were visible from the outset, with much of the division revolving around former Crown Prince Reza Pahlavi's persona.