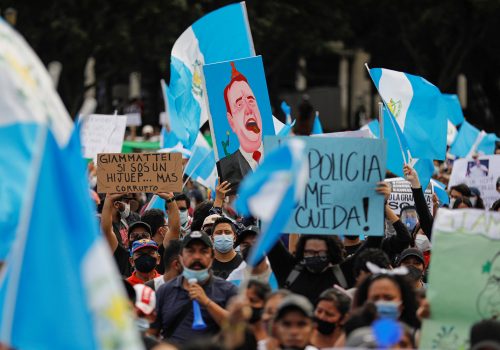 Thu, Dec 3, 2020
The Guatemalan Congress went up in smoke, literally, on November 21, when massive protests broke out against a draft budget that was negotiated behind closed doors, with limited input from civil society, and that proposed cuts in funding for COVID-19 and human rights agencies as the country battles the virus, unemployment, and corruption.
New Atlanticist by Maria Fernanda Bozmoski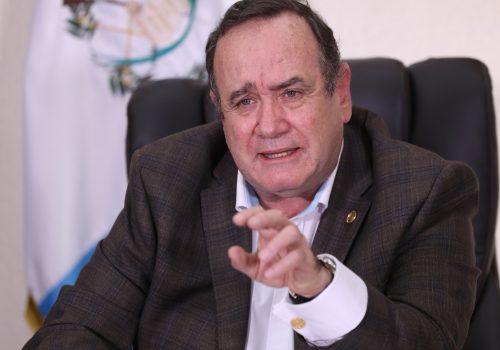 Thu, May 21, 2020
"Guatemala is an ally of the United States, but I don't believe the US is an ally to Guatemala, because they don't treat us like one," he said. "We've seen how they've assisted other countries with ventilators, and we haven't even gotten a dime from them—not even one single mask from the United States. We don't feel appreciated."
New Atlanticist by Larry Luxner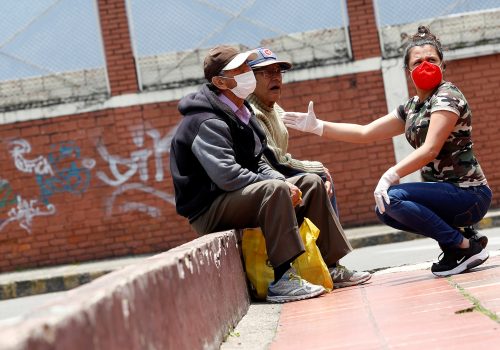 Mon, Mar 23, 2020
As governments in North America, Europe, Asia, and around the world continue to combat the spread of the novel coronavirus (COVID-19), Latin American leaders are stepping up their efforts as cases are beginning to be documented in their countries. Although the number of cases across the region remains mostly lower than the epicenters in Europe and the United States, "we are not letting our guard down," El Salvador's Minister of Foreign Affairs Alexandra Hill Tinoco said on March 23. "No one can guarantee us that it is not going to hit us," she explained, so every Latin American government is taking the threat seriously.
New Atlanticist by David A. Wemer