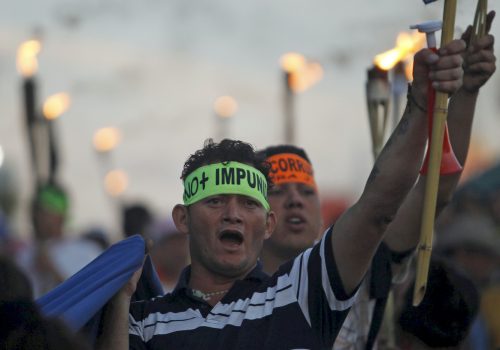 Wed, May 26, 2021
Public corruption and weak rule of law are arguably the most persistent and long-standing challenges for strengthening democratic institutions and sustaining inclusive economic development in the Northern Triangle. Guatemala, Honduras, and El Salvador have grappled with widespread corruption that has fueled mistrust in political and wealthy elites, eroded democratic norms, exacerbated poverty, widened social inequality, and contributed to the conditions that force migrants to leave their homes.
Issue Brief by María Fernanda Bozmoski, Carlos Hernández, Roberto Rubio and Domingo Sadurní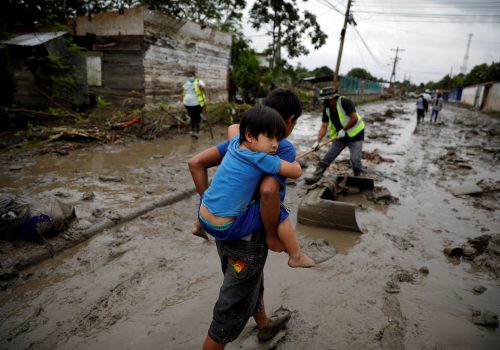 Fri, Apr 30, 2021
The Americas are a crucial player in coordinated efforts to tackle global climate change, so we asked experts from the Atlantic Council and elsewhere to lay out what's next.
New Atlanticist by Valentina Sader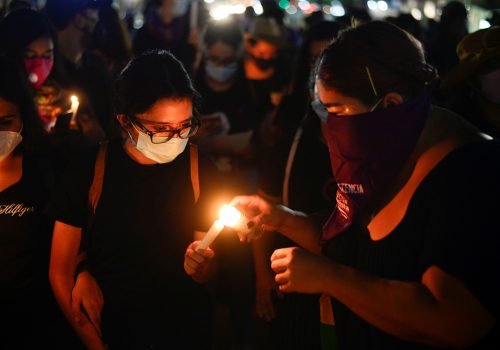 Wed, Mar 3, 2021
While a bill introduced in the US Congress calls upon the secretary of state to implement a new US Strategy for Engagement in Central America that prevents and responds to "endemic levels of sexual, gender-based, and domestic violence" in the region, solutions to gender-based violence must arrive faster than the US legislative process can help advance them.
New Atlanticist by Maria Fernanda Bozmoski