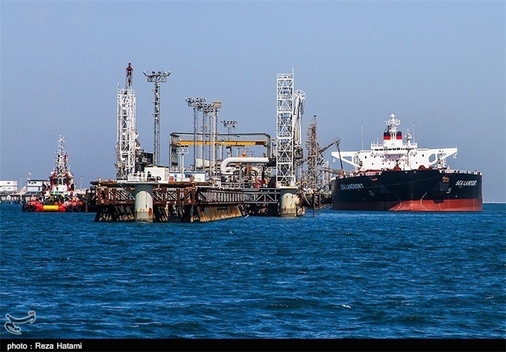 As part of the United States' withdrawal from the Joint Comprehensive Plan of Action (JCPOA), the US Treasury Department will restore sanctions on a number of key Iranian sectors and activities on November 5.
Here's what you need to know about this second set of sanctions:

What is the JCPOA?
The JCPOA or Iran nuclear deal is a 159-page document agreed to on July 14, 2015 by the five permanent members of the United Nations Security Council—Britain, China, France, Russia, and the United States—plus Germany with Iran. It traded curbs on Iran's nuclear program for sanctions relief from the European Union, United States, and United Nations. The JCPOA went into implementation on January 16, 2016.
US President Donald Trump announced on May 8 that the United States would withdraw from the deal—despite Iran's continued compliance—and re-impose all sanctions lifted under the agreement because of perceived deficiencies in the deal including Iran's pursuit of "destabilizing and malign activities" that the United States and its allies oppose.
What are the Trump administration's stated goals for a new Iran deal?
President Trump has claimed that the United States is open to a new agreement with Iran. Secretary of State Mike Pompeo on May 21 publicized a twelve-point plan aimed at making Iran a "normal" country by ending its uranium enrichment program, its ballistic missile program, and its support of militant proxies in the Middle East. In return, Pompeo offered a complete lifting of US sanctions and normalized diplomatic and trade relations.
Many observers saw the plan as unrealistic and it was rejected by the Iranian government as a thinly disguised effort at regime change.
On October 15, Pompeo added human rights to his list of twelve demands.
What Iran sanctions will re-imposed on November 5?
According to the US Treasury Department, the following sanctions will be re-imposed:
"Sanctions on Iran's port operators, and shipping and shipbuilding sectors, including on the Islamic Republic of Iran Shipping Lines (IRISL), South Shipping Line Iran, or their affiliates; sanctions on petroleum-related transactions with, among others, the National Iranian Oil Company (NIOC), Naftiran Intertrade Company (NICO), and National Iranian Tanker Company (NITC), including the purchase of petroleum, petroleum products, or petrochemical products from Iran; sanctions on transactions by foreign financial institutions with the Central Bank of Iran and designated Iranian financial institutions; sanctions on the provision of specialized financial messaging services to the Central Bank of Iran and Iranian financial institutions; sanctions on the provision of underwriting services, insurance, or reinsurance; sanctions on Iran's energy sector."
What sanctions were re-imposed during the first wave?
The US Treasury Department re-imposed the following sanctions on August 6:
"Sanctions on the purchase or acquisition of US dollar banknotes by the Government of Iran; sanctions on Iran's trade in gold or precious metals; sanctions on the direct or indirect sale, supply, or transfer to or from Iran of graphite, raw, or semi-finished metals such as aluminum and steel, coal, and software for integrating industrial processes; sanctions on significant transactions related to the purchase or sale of Iranian rials, or the maintenance of significant funds or accounts outside the territory of Iran denominated in the Iranian rial; sanctions on the purchase, subscription to, or facilitation of the issuance of Iranian sovereign debt; sanctions on Iran's automotive sector."
The United States also no longer imports Iranian-origin Persian carpets and foodstuffs such as pistachios, and neither exports nor re-exports commercial airplanes as well as services and parts.
What companies have already left Iran?
For this second round of sanctions, the Trump administration gave foreign companies and the foreign subsidiaries of US multinationals 180 days to wind down their business with Iran.
In anticipation of the sanctions, over a dozen major companies have already left the country. They include Boeing, General Electric, Maersk, Peugeot, the Reliance refining complex, Siemens, and Total oil and gas. The Trump administration claims that over fifty international entities and firms have committed to leaving Tehran, though it has not provided a full list.
What happens if a company doesn't comply?
The Trump administration has repeatedly said that it "will not hesitate" to penalize US and foreign businesses that don't comply with re-imposed sanctions on Iran by blocking them from doing business in the United States. Since June, US officials from the State Department and Treasury Department have been meeting with foreign counterparts in Europe and Asia to explain the new sanctions policy.
Will waivers be granted?
There is confusion over whether the Trump administration will grant waivers. US Treasury Secretary Steven Mnunchin announced on October 21 that in order to receive US waivers, countries must reduce their Iranian oil imports by more than 20 percent. While this represents a significant reduction, it is not as extreme as the Trump administration's initial announcement that it would require foreign countries to reduce their Iranian oil imports to zero by November 4.
What is the European Union doing?
The EU has promised to try to keep the JCPOA alive, despite the accord being in "intensive care." It has sought to provide channels for trade to continue, but has conceded that it cannot force private businesses to remain in Iran. Several European countries—including Britain, France, and Germany—have also requested "broad exemptions" for their companies. However, the Trump administration has rejected these requests.
Despite this, on the sidelines of this year's United Nations General Assembly in September, EU foreign policy chief Federica Mogherini announced that the P4+1—the remaining signatories to the JCPOA minus the United States—would be using a mechanism called a "special purpose vehicle" (SPV) to help European companies avoid US sanctions. On October 4, European diplomats said that the SPV should be ready by November 4. It is believed to rely on a form of barter trade.
What has been the impact in Iran?
The Iranian economy, also burdened by corruption and mismanagement, has taken a nosedive since the US withdrawal from the JCPOA. The Iranian currency, the rial, has also gone into free fall, losing half its value since April and contributing to massive inflation. According to the Central Bank of Iran, fruit prices have risen 85 percent, while eggs and dairy prices were up more than 28 percent.
The Iranian people will suffer under the weight of sanctions, while the Iranian government scrambles to find alternatives means to keep the country afloat.
After the US imposed sanctions on Parsian Bank on October 16—a main facilitator of international humanitarian trade with Iran—there is concern that that will hurt the Iranian peoples' access to food and medicine.
How will Tehran respond?
In July, Iran sued the United States at the International Court of Justice (ICJ) for violating the 1955 Treaty of Amity, Economic Relations and Consular Rights by re-imposing sanctions on Tehran. The ICJ ruled on October 3 that the US must remove sanctions on measures related to humanitarian trade such as food, medicine, and civil aviation until there is a final hearing. Though the ICJ's ruling is not binding and it does not have the ability to enforce them, the US announced that it would be leaving the 1955 treaty.
The Iranian government has shown no indication that it will surrender to the Trump administration's demands any time soon. The upper echelons of the Iranian government also reacted negatively to Trump's offer in July for a summit meeting, widely believing that they wouldn't get anything in return and demanding that the US first return to the JCPOA. However, some Iranians don't see the harm of President Hassan Rouhani talking to Trump.
For now, it seems the Iranian government intends to wait out the Trump administration in hopes that the next administration would return to the JCPOA. Until then, Iran is resorting to its old playbook of circumventing sanctions, which Tehran utilized during the 2012 multilateral sanctions. Already, Iranian oil tankers are turning off their tracking devices to avoid detection.
Stay tuned for our issue brief on November 7 on how Iran intends to cope with US sanctions.
Holly Dagres is editor of the Atlantic Council's IranSource blog, and a nonresident fellow with the Middle East Security Initiative in the Scowcroft Center for Strategy and Security. She also curates The Iranist newsletter. Follow her on Twitter: @hdagres.