Tunisians will head to the polls to elect a parliament on October 26, the first election since the adoption of the post-revolution constitution earlier this year. After polarization intensified in 2013 on the heels of two high-profile political assassinations, the upcoming parliamentary elections mark a critical step toward consolidating Tunisia's democracy. While political players and civil society actors have demonstrated pragmatism and the willingness to negotiate sensitive disagreements, challenges and questions of youth disenfranchisement, political legitimacy, high unemployment, and consensus-based governance abound. Here is a glimpse of the North African country, the birthplace of the so-called Arab Spring, in preparation for the milestone election.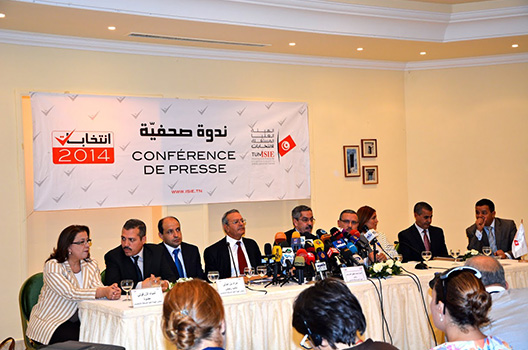 The Independent High Authority for Elections (ISIE) holds a press conference ahead of the parliamentary elections. The body, based in the capital Tunis, is responsible for organizing, managing, and overseeing the elections.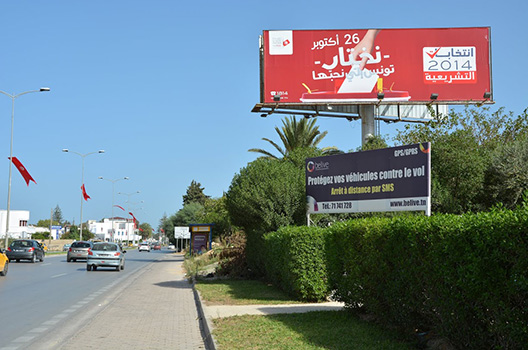 A roadside billboard created by the ISIE that reads: "On October 26, we will choose a Tunisia that we love."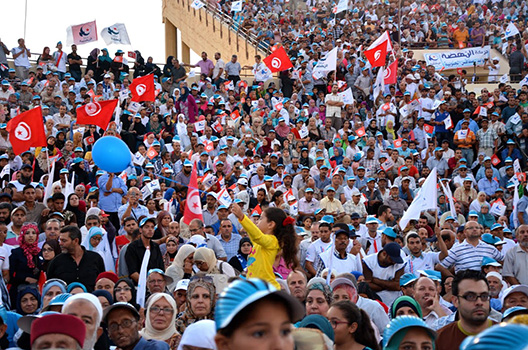 The Islamist Ennahda party holds a large rally in the Mediterranean port city of Sfax in southeast Tunisia. Ennahda is the largest political group in Tunisia and led the governing coalition last year before public pressure led to a national dialogue and, ultimately, to the interim government stepping down from power.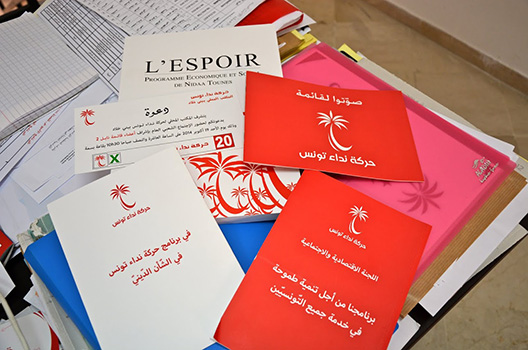 Campaign and election materials, including proposed social and economic programs, at the headquarters of Nidaa Tounes, located in the Berges du Lac suburb of Tunis. The liberal party is the second largest in Tunisia.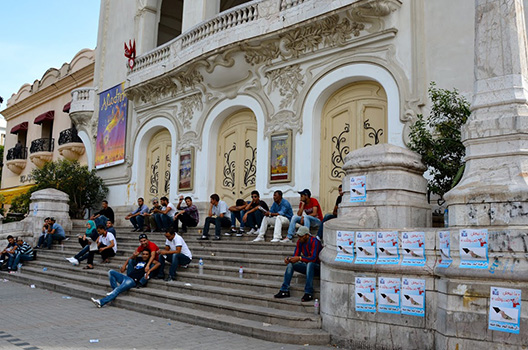 Posters against vote buying are visibly placed by the national theatre on Habib Bourguiba Avenue in downtown Tunis.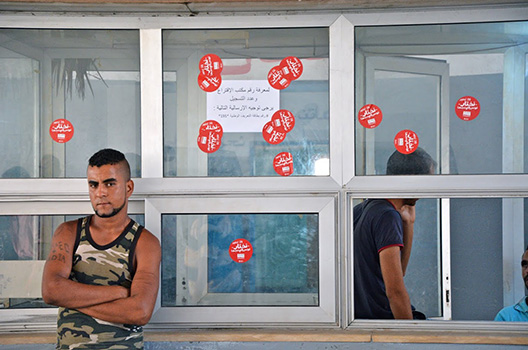 A young man stands in front of voting stickers and posters in the coastal city of Mahdia.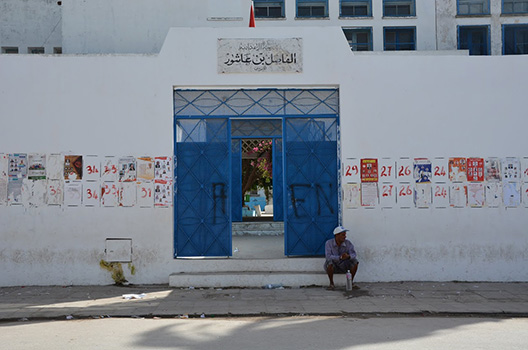 A lone figure on the steps of a school in La Marsa where political campaign posters hang.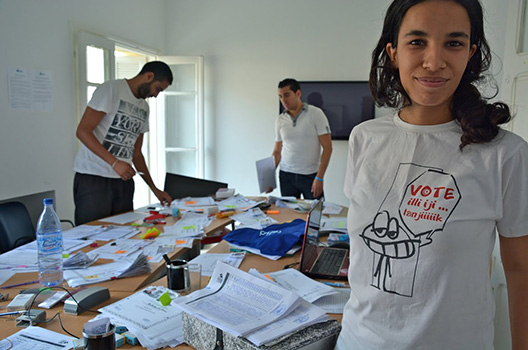 Tunisia boasts an active civil society that has remained engaged in the transition phase. Here, young people at IWatch, an election monitoring organization, busily prepare to deploy 1,000 volunteers around the country on the day of the parliamentary elections.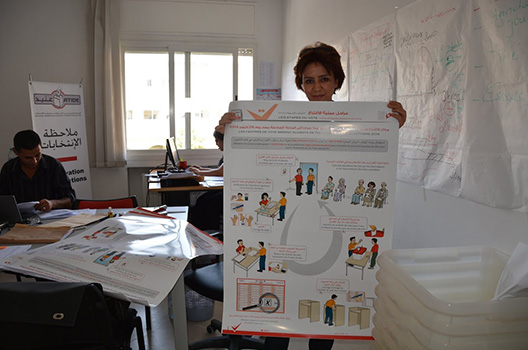 Houaida Moneer of ATIDE, another Tunisian election monitoring organization, presents a poster describing the steps for properly casting a ballot on the day of the elections. Materials like this have been distributed throughout the country.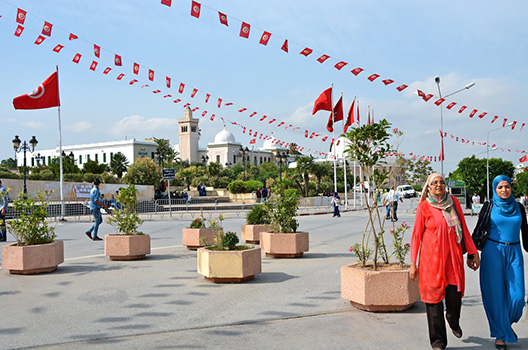 Tunisian flags adorn Kasbah Square in Tunis in anticipation of the first elections under the country's post-revolutionary constitution.
Christine Petré is the editor of Your Middle East and a freelance writer currently based in Tunisia.