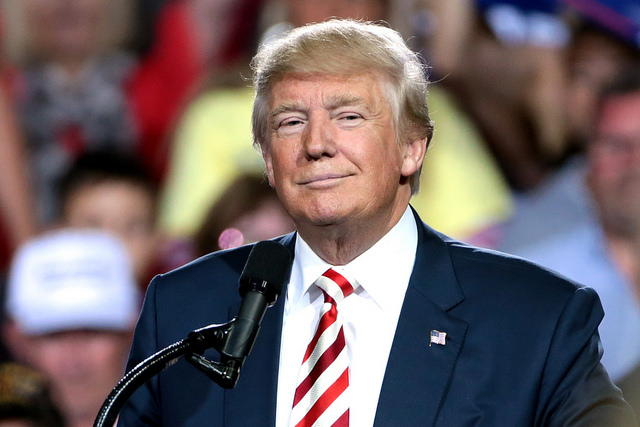 NATO leaders once feared President Trump wasn't invoking the right words to convince Russia that the United States was still serious about defending Europe.

Now they're worried about something bigger: a full crackup of the alliance, or at least such a weakening of Washington's security commitments that NATO would emerge deeply damaged….
European leaders worry that Trump could bargain away their security in the name of better relations with the Kremlin.
European Council President Donald Tusk warned European leaders last month that judging by Trump's language, allies could no longer assume that NATO would endure. NATO diplomats are making dark jokes about whether Trump and Putin could unveil a globe-shifting alliance of the sort that helped lead to World War I. Others are considering the legal architecture for a NATO in which the United States is no longer the preeminent player.
"The biggest of the allies doesn't just have a disagreement with us, but he actually seems willing to walk away," said Tomas Valasek, a former Slovak ambassador to NATO who runs Carnegie Europe, a Brussels think tank. "Deterrence has already been broken."
Such sentiments are based on Trump's words and actions in recent weeks, as he has more fully embraced his own plate-breaking instincts on foreign policy after a first year of being held back by more conventional aides. Few believe that Trump would actually withdraw from NATO — at minimum, they think he would be restrained by Republican partners in Congress. But they worry about moves that could initiate an unraveling….
"It's one thing if he goes to the G-7 and is rude to people," a senior NATO diplomat said. "It's another thing to derail NATO." The diplomat, like some of the other officials and policymakers quoted in this article, spoke on the condition of anonymity to explain sensitive diplomatic thinking.
Europeans are "scared" that Trump could trigger a crisis, said another senior European official, adding an off-color word for emphasis….
The U.S. diplomats negotiating the substance of the agreements ahead of the summit say they have received no instructions that would depart from decades of U.S. foreign policy. On paper, at least, Trump is set to condemn Russian behavior in Ukraine, endorse collective defense and sign off on a range of new plans that would expand U.S. military activity in Europe, not diminish it.
"This is a very substantive and meaty summit," the U.S. ambassador to NATO, Kay Bailey Hutchison, told reporters last week. "NATO is doing many of the things that the president has asked them to…."
"The only thing that will weaken the message is any kind of disunity," a senior NATO diplomat said. "If it comes to a question of why should the U.S. be in NATO."
Even absent an actual pullout, the spirit of the alliance is at stake, many here say.
"If it's really a threat linking security to trade, that can destroy the basis of NATO," said Stefano Stefanini, a former Italian ambassador to NATO who is a security consultant in Brussels. "The basis of NATO is that security across the Atlantic is a common good."