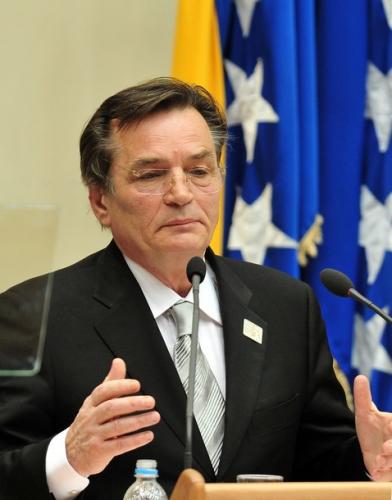 From Reuters: Bosnia's collective presidency agreed on Wednesday to send an infantry unit to join the NATO-led mission in Afghanistan as part of the Danish contingent, an official statement said.
Sending troops to Afghanistan was one of the conditions NATO placed on Bosnia's application to join the alliance's Membership Action Plan (MAP), on which Sarajevo is hoping for approval when NATO foreign ministers meet in Tallinn on April 22.
The deployment decision had been delayed by disagreement among Serb, Muslim and Croat presidency members about which national contingent of the International Security Assistance Forces (ISAF) Bosnia should join.
The Balkan country seconded 10 army officers to the Danish and German contingents in Afghanistan in 2009. (photo: Getty)