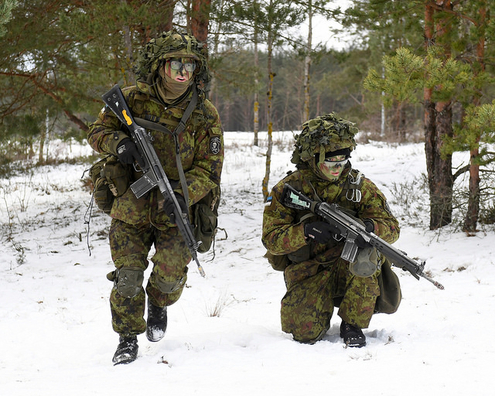 Decreases in NATO members' defense budgets in the years before Vladimir Putin's takeover of Crimea in 2014 created readiness problems in Europe just as they have in America, said Jorge Benitez, a senior fellow at the Atlantic Council's Scowcroft Center for Strategy and Security who specializes in NATO and trans-Atlantic relations.
Training, joint exercises, maintenance and spare parts have been shortchanged by many NATO members trying to stretch their defense funding, he said.
Speaking from Brussels, Benitez said even if countries were able to increase their defense budgets quickly, not all would be prepared to spend it in ways that would benefit the alliance most. For example, England is accustomed to a more prominent role in international security and has the needed acquisition apparatus in place, while Germany does not.
Germany has intentionally dragged its feet in this regard, and the part of the German defense ministry that formulates long-term plans has had a hiring freeze and is understaffed by 1,000 people, he said.
"The alliance has more than doubled in size since the Cold War, so most of the members are new to these collective defense missions," he said.
Part of the challenge, said Rachel Rizzo, a fellow with the Center for a New American Security's trans-Atlantic security program, is that individual members decide how to spend their own defense budgets. While the members from the Baltic states next door to Russia may view a Russian invasion as the biggest threat, members along the southern border may be more concerned with refugees fleeing unrest in Africa, she said.
"There isn't a shared threat perception among allies, which makes it really difficult for the alliance as a whole to agree on where to focus resources," she said from Brussels.