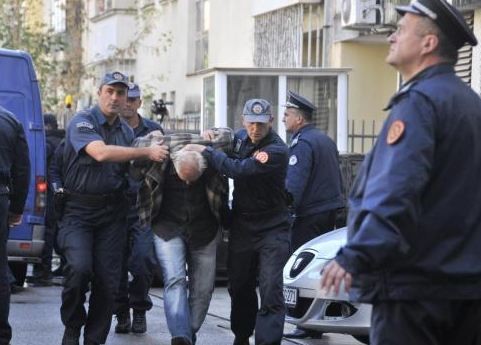 From Predrag Milic, AP: Two Russian citizens are among those suspected of involvement in an alleged election day plot in Montenegro to assassinate the country's prime minister and take power because of the government's NATO membership bid, prosecutors said Monday. …
About 20 people were arrested in Montenegro during the Oct. 16 general election, but some have since been released and new ones detained, including some who have fought for pro-Russia rebels in eastern Ukraine.
Montenegrin prosecutors have said the investigation leads to the conclusion that "nationalists from Russia" organized a criminal group that planned to break into Montenegro's parliament on election day, kill Prime Minister Milo Djukanovic and bring a pro-Russia coalition to power.
Montenegrin media identified the two Russians who allegedly orchestrated the plot as members of the Russian military intelligence agency, GRU.
From RFE/RL: Prosecutors on November 18 identified the two Russians as Eduard Shirokov and Vladimir Popov and accused them of organizing a criminal group with the aim of murdering Djukanovic and inciting a coup in order to prevent the country from joining NATO.
Montenegro officials alleged that Shirokov and Popov met in Moscow on September 26 with Aleksandar Sindelic, the head of the nationalist Serbian Wolves organization in order to arrange the plot. They reportedly gave Sindelic 200,000 euros to carry it out.