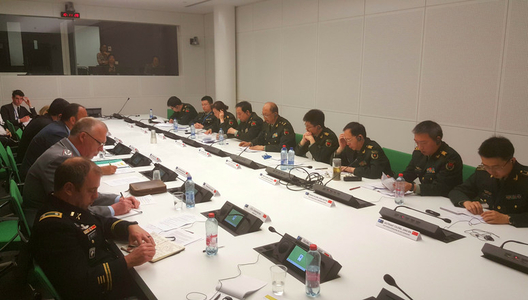 After a three year pause NATO and China have reconvened military to military staff talks. The 5th iteration of the staff talks were held on 5th of June, in the New NATO HQ in Brussels.
NATO and China's military dialogue has been constant since 2010, with yearly meetings. This dialogue was interrupted in 2016, due to several circumstances, amongst them the reforms in the Chinese armed forces and the terror attacks in Brussels in March, which led to the cancellation of the planned talks that month….
China is not part of NATO's official network of partners but both parties value the dialogue set up.
As recent as last weekend (2 June) NATO's Deputy Secretary General Rose Gottemoeller and Deputy Chairman of the NATO Military Committee, Lieutenant General Steven Shepro met with a Chinese delegation in the margins of the Shangri-La Dialog in Singapore. Additionally, both NATO Secretary General Stoltenberg and Deputy Secretary General Gottemoeller have met, on separate occasions, with the Chinese Ambassador to EU, earlier this spring….
The talks concluded with an agreement to hold follow-on meetings to keep the "action plan" active and alive. The 6th edition of the staff talks should be held in Beijing next year (2019).