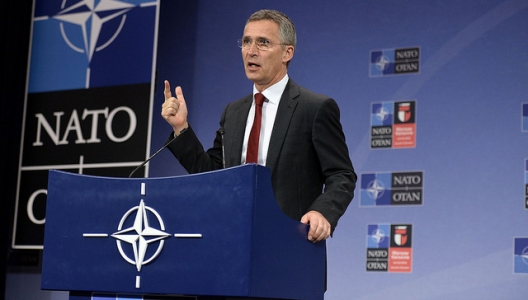 We may not see it but, in the realm of cyberspace, our countries are under attack every single day. …
We have also improved our ability to detect and analyse threats – and are doing everything we can to facilitate the exchange of information. Our Cyber Threat Assessment Cell uses information gathered both by individual allies and the alliance itself, and we share real-time information through a dedicated "Malware Information-Sharing Platform."
NATO's cyber Rapid Reaction Teams are up and running with highly skilled experts and cutting-edge technology to support our nations in case of a serious cyber-attack. Our investments in training and education – including NATO's state-of-the-art annual exercise "Cyber Coalition" – help to make sure that our skills keep pace with technology. At the same time, we are deepening our cyber defence partnerships – in particular with the European Union – and intensifying our cooperation with industry and academia, especially when it comes to information-sharing and the exchange of best practices.
So, NATO has achieved a great deal in tackling cyber-attacks – but we know that we need to do more. Cyber threats do not respect borders, and no country is invulnerable. That is why at the Summit in Warsaw, allies will make a Cyber Defence Pledge – to strengthen our cyber defenses as a matter of priority. Strong and resilient cyber defenses are key if the alliance is to fulfil its core purpose. We need to ensure we are prepared for the future and that we are truly cyber-secure.
In Warsaw, we will also recognize cyberspace as an operational domain, alongside air, land and sea, as a number of allies have already done. This will improve NATO's ability to protect and conduct operations across these domains. It will help us to manage our resources, skills and capabilities, and to ensure that cyber defense is better reflected in our military exercises, in our training and in the way we respond to crises. Ultimately, in cyberspace, like in the other domains, NATO relies on allies to provide capabilities for its missions.
Jens Stoltenberg is the secretary general of NATO.