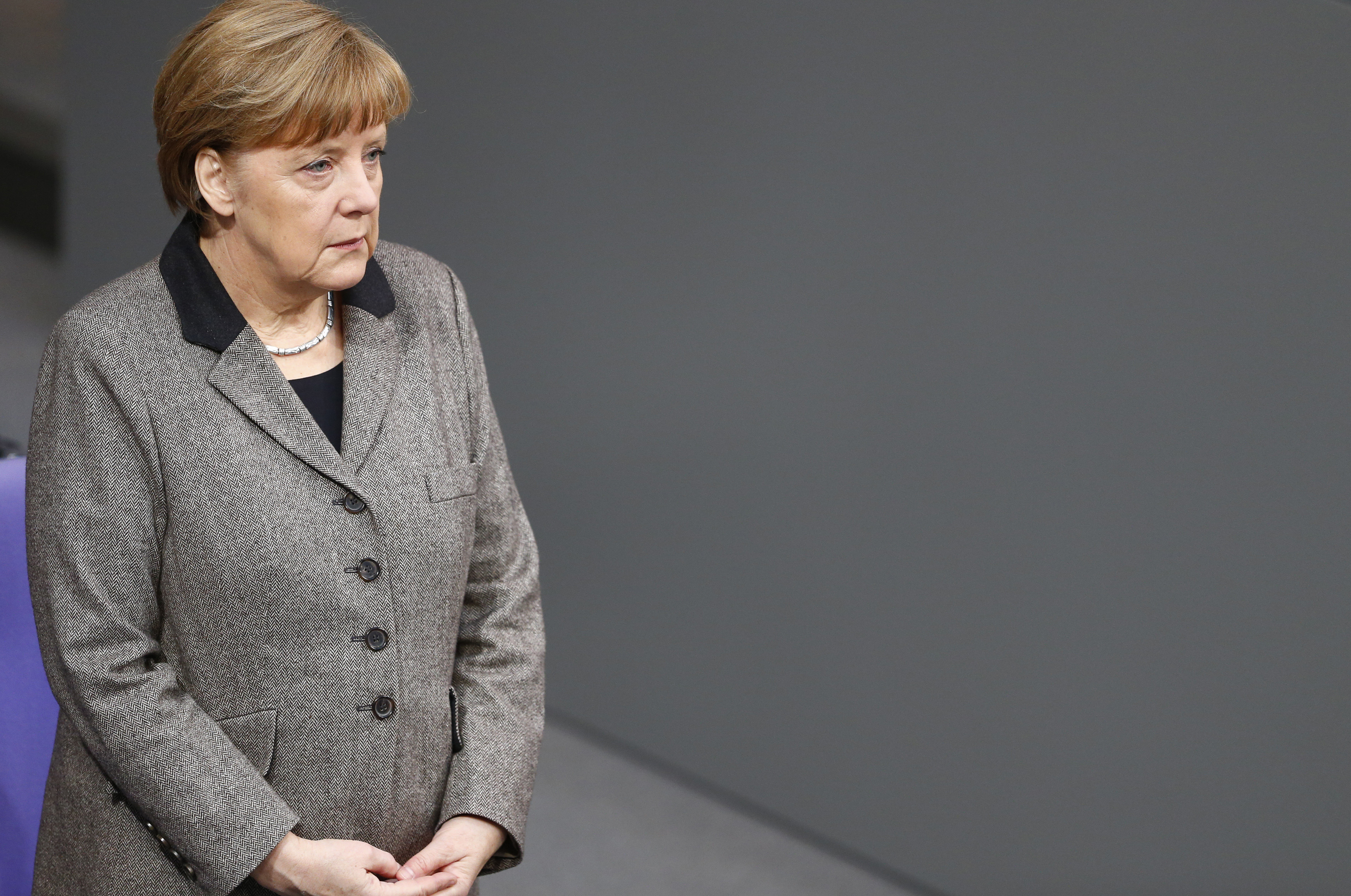 German Chancellor Angela Merkel, who was re-elected on September 24, will be a "lame duck" in her fourth, and likely final, term in office, according to Wolfgang Ischinger, chairman of the Munich Security Conference and Atlantic Council board director.
"There are those in her party and sister party that will want to start having a discussion about 'after Merkel,' and that number will go [up] as of today," Ischinger said in an Atlantic Council press and members phone briefing on September 25. However, he added, "she shouldn't be counted out. She's been very good."
Ischinger joined Annette Heuser, chief executive officer of the Professor Otto Beisheim Foundation and Atlantic Council board director, and Stefan Kornelius, foreign policy editor at Süddeutsche Zeitung, to discuss the implications of Merkel's re-election, not only for Germany, but also for its relationships with international partners such as the United States. Atlantic Council President and Chief Executive Officer Frederick Kempe moderated the conversation.

With this election, Merkel secured her fourth term as chancellor of Germany, and her party, the Christian Democratic Union (CDU), maintained its majority in parliament.
However, "this will be the final chapter for Angela Merkel," according to Kornelius. He described how, due to a shakeup in parliament, "her fourth term is her weakest now, and she would be wise to bring it to an end in a constructive and well-thought-through way." However, he cautioned, "it won't be an easy walk; it'll be rough."
The destabilizing shakeup in the Bundestag has been caused by the emergence of a new player, not previously represented in parliament: the far-right Alternative for Germany (AfD). The rise of this populist party, which gained 12.6 percent of the popular vote, served as "a major wake-up call for all the parties in parliament right now," said Heuser. This is the first time since World War II that a nationalist political party has been represented in Germany's parliament.
While the AfD will not spend its political capital challenging Merkel, according to Ischinger, it will consume her focus with domestic, rather than foreign policy matters. The presence of the AfD may have "sent shivers down the public," said Kornelius, but "they are here now." However, one of the leaders of the party walked away from the AfD the day after the election.
Alongside the AfD, other players on the scene include the CDU's sister party, the Christian Social Union (CSU), the Free Democratic Party (FDP), and the Green Party. The new parliamentary landscape means that Merkel must concentrate the initial months of her final term forming a political coalition. While the formation of this coalition remains uncertain, "the good money is on the tripartite coalition," said Ischinger.
This new coalition will most likely consist of the CDU, FDP, and the Green Party in what has been referred to as the "Jamaica coalition," so named because the colors of the three parties are black, yellow, and green, respectively, the colors of the Jamaican flag.
According to Ischinger, "with respect to the expectations from our European and transatlantic partners, the prospect of a tripartite government with CDU at the center surrounded by FDP and the Greens is not bad."
However, from a domestic perspective, the potential functioning of the coalition is a more disconcerting matter, he said. "For Chancellor Merkel, domestically, this is going to be as big a nightmare as I could imagine," said Ischinger, adding: "It's certainly not an easy thing to manage."
Heuser described how the upcoming coalition negotiations will absorb a great deal of time, energy, and resources. Even then, she predicted the coalition would not last for two full years. "There will be a longer period of instability right now in Germany," according to Heuser. She added that not only is this a turning point for the two major parties in Germany—the CDU and the Social Democratic Party (SDP), which had its worst performance in an election since World War II—"it is also the beginning of the end of the chancellorship of Angela Merkel."
Heuser called for all players in Germany and on the world stage to re-envision Berlin and the transatlantic relationship with new players.
While ongoing transatlantic projects, namely the Transatlantic Trade and Investment Partnership (TTIP), will be put on hold during this period of transition in Berlin, said Heuser, she claimed the shakeup could also provide an opportunity to strengthen the relationship. Yet, due to disagreement between Merkel's potential partners on TTIP, Heuser said it remains unclear how it might be integrated into a tripartite coalition. The FDP is committed to the transatlantic relationship while the Greens are critical of and insist on renegotiating trade deals. Yet, according to Heuser, there is potential for a new transatlantic agenda. "TTIP could serve as an anchor to start a new relationship between the United States and Germany," she said.
"Whatever the outcome of future coalition talks is going to be… there is going to be a significant element of continuity and reliability associated with the future of German government," said Ischinger. In particular, he noted that "Germany's position on sanctions against Russia… will not significantly change." Merkel imposed a hefty sanctions program on the Kremlin, which, despite her diminished authority, will stay in place. While the AfD may push for improved relations with the Kremlin, he said, "whatever the AfD wants to do on Russia will be largely ignored."
Further, he said, Russian President Vladimir Putin and "Russian state media have been largely quiet and have refrained, more or less, from openly attacking the Merkel government." While this is unusual, because of the sanctions, Ischinger said it is due to the fact that "the Putin government understood early on that they would have to continue to work with Merkel."
In addition, Merkel's re-election gives her the opportunity to work with French President Emmanuel Macron on European integration. Together, Merkel and Macron form "a wonderful new European power couple," said Kornelius. While he said "it will actually be a bit more difficult," than previously anticipated, Ischinger claimed the two leaders have a "historic opportunity to drive Europe forward."
"It is a historic opportunity and I bet you both of them will try to make something out of it," he added.
Rachel Ansley is an editorial assistant at the Atlantic Council.