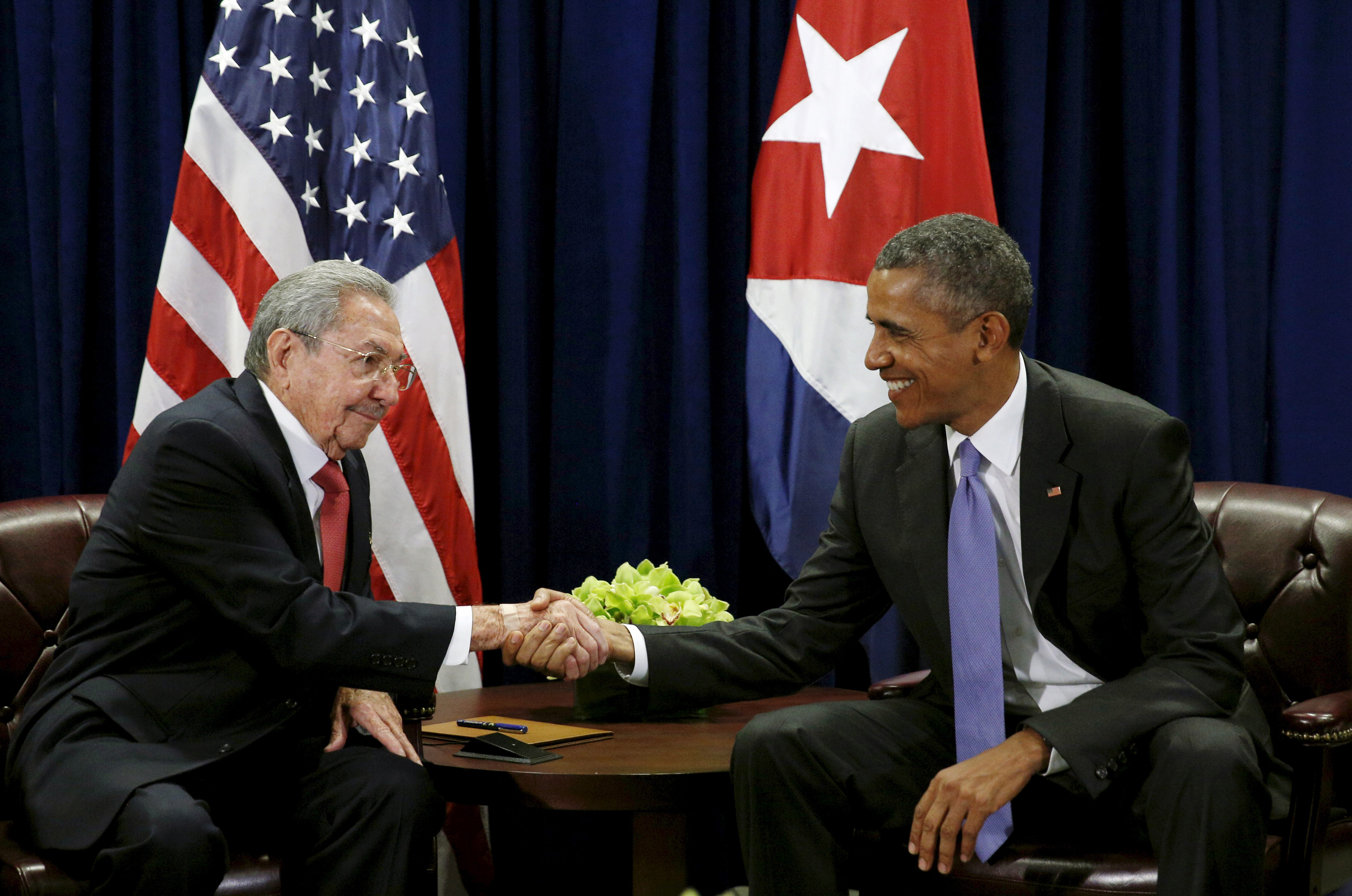 Rapprochement has gone a long way to open up the debate about Cuba, says Atlantic Council's Peter Schechter
As 2015 draws to a close, our experts take a look back at the year that was and look ahead to 2016.
This interview is the first in a series.
Peter Schechter is the Director of the Atlantic Council's Adrienne Arsht Latin America Center.

Q: What was the one big story in Latin America in 2015?
Schechter: The most important thing to have happened in the Western Hemisphere region is the opening of diplomatic relations between the United States and Cuba, which occurred in the summer of 2015. The importance of that is manifold. It is certainly important from the point of view of Cuban-American relations. While this far from resolves everything on the plate of Cuba-American tensions, it goes a long way to normalize the relationship between the two countries. Now these two countries can meet and talk about issues that many country meets and talks about: terrorism, cooperation on drug trafficking issues, transportation agreements, environmental protection of coastlines, emergency management issues. These are all particularly important with countries that are our neighbors. It is very important that we have normalized relationships on a plethora of issues that were previously left silent.
But, the importance of raising the Cuban flag at the embassy in Washington and the US flag at the embassy in Havana goes way beyond Cuban-American relations. It is also hugely important for relations between the United States and the rest of Latin America. I have always described Cuba as the boulder-sized pebble in the shoe of US-Latin American relations. To a large extent what this rapprochement has done is it has enabled Latins to criticize Cuba without necessarily being accused of being "puppets of imperialism" or the "voices of colonialism." It has gone a long way to open up the debate on Cuba and taken the US out of the issue.
Q: What will you be watching in Latin America in 2016?
Schechter: There are a lot of very big stories in Latin America in 2016. How does Brazil get out of recession? How does Argentine President Mauricio Macri's new direction consolidate a new era of politics in Argentina and beyond? How does Central America fight against increasing violence? How will El Niño affect ecologically sensitive parts of the continent?
But perhaps the biggest story to watch in Latin America is what will happen in Venezuela. The good news of the opposition's victory in the elections in early December 2015 could well degenerate into a crisis of ungovernability in Venezuela. There, a highly embattled executive, with no money to invest in social programs, could well resort to either verbal or real violence to maintain power. Similarly, the newly engaged Congress could to take on economic and social issues that have historically been the purview of the executive. All this could exacerbate tensions and result in a full-scale crisis in Venezuela.
Follow Peter Schechter on Twitter @PDSchechter.