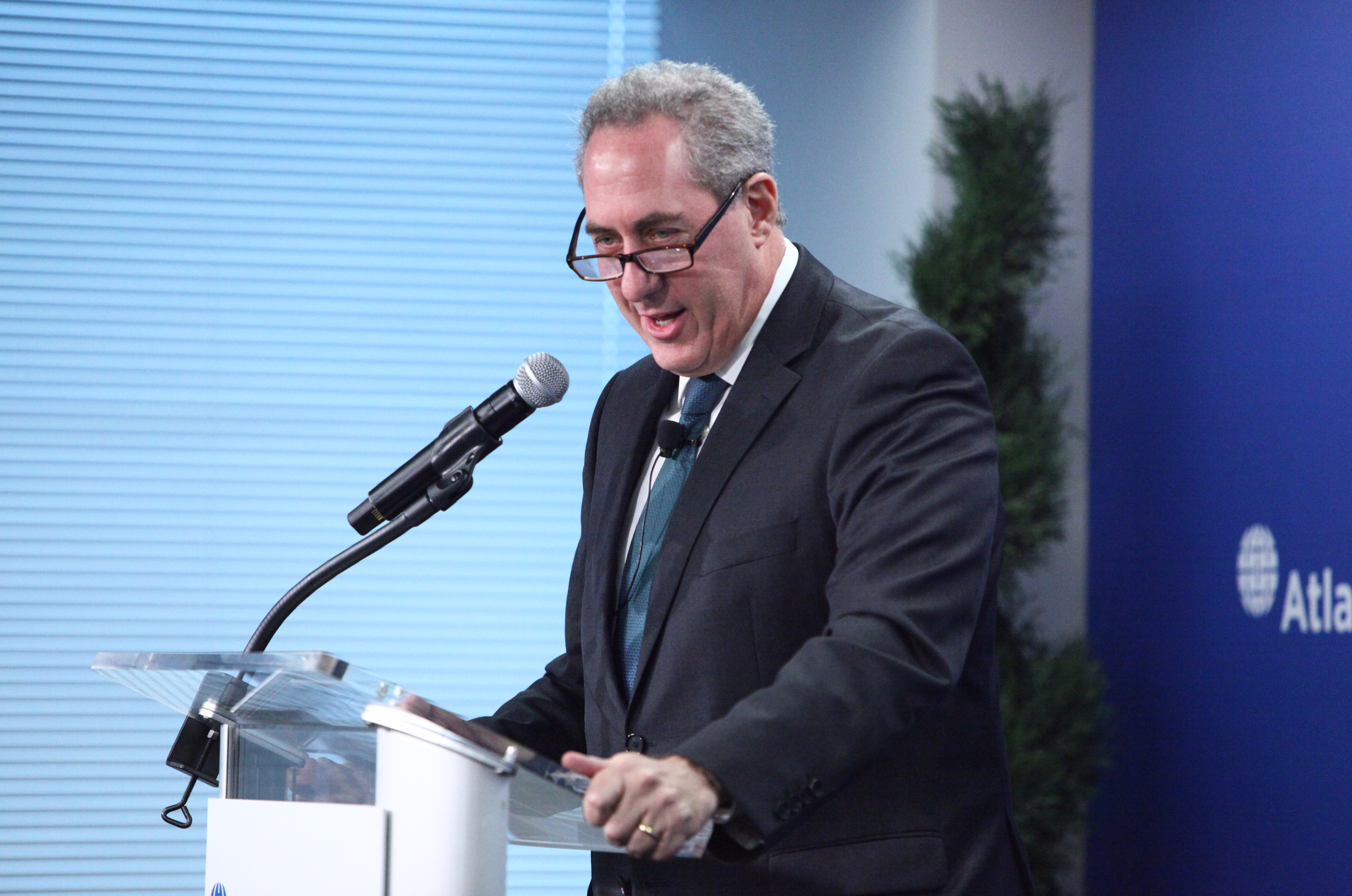 European Trade Commissioner Cecilia Malmström and US Trade Representative Michael Froman will meet March 11 and again on March 18 to take stock of the Transatlantic Trade and Investment Partnership (TTIP) negotiations. If successful, TTIP will take the US-EU trade and investment relationship to new heights, create economic growth on both sides of the Atlantic, and reduce barriers to trade beyond tariffs all while maintaining high standards and protections for Europeans and Americans. After twelve rounds of negotiations, both sides have committed to concluding an agreement this year.
A new-generation agreement between the United States and the European Union will serve as a model for the rest of the world. The size of the economies involved will give TTIP global impact. The US and EU economies are valued at around $35 trillion, with $5.5 trillion in annual trade that accounts for up to fifteen million jobs on both sides of the Atlantic. In addition, there is $4.8 trillion of foreign direct investment stock that exists because of US investment in Europe and EU investment in the United States. This massive economic relationship is a concrete reminder that both sides of the Atlantic have a huge stake in the economic success of the other side. Several studies suggest that TTIP can spur economic growth at a time when both the US and the EU economies could use a boost.

A successful TTIP would allow other nations to more clearly see the advantages of high-standard, rules-based agreements, whether these are bilateral, multilateral or part of the international trading system. This benefit, in particular, underscores TTIP's strategic value.
For China, TTIP would be a clear message that following market-based rules of the road is the way forward. For Russia, TTIP will be a symbol of the economic ties that bind both sides of the Atlantic. And for other emerging markets, TTIP be a model to take into account when considering growing trade with United States and the EU.
By allowing TTIP to evolve, the European Union and the United States can leave the door open for other transatlantic partners such as Mexico, Canada, and the European Free Trade Association (EFTA) countries (Iceland, Liechtenstein, Norway, and Switzerland). It really makes little sense not to have TTIP open to these key partners and neighbors.
A transatlantic "internal" market emerging from a TTIP agreement will help the United States and the EU to continue playing a key role in global economic governance. It can enhance transatlantic cooperation on developing technologies and innovation for the benefit of the whole world. It may also improve cooperation when dealing with common non-trade challenges be they related to terrorism, migration or pandemic health crises that by their very nature touch on economic relations between countries. From a strategic standpoint, both sides of the Atlantic—and the rest of the world—would see TTIP as a symbol of strengthened partnership. TTIP would let the world know that the United States and the EU see each other as preferred partners in a new chapter of economic collaboration.
Getting to a TTIP is proving to be a challenge. The US and EU negotiators are tackling tough issues that go well beyond the tariffs that are the traditional bread and butter of trade accords. New mechanisms and institutions will have to be forged to handle many of these issues.
Besides this challenge, TTIP has opponents on both sides of the Atlantic. Their main point of criticism is the new work that is underway on regulation, standards, and investment. Success in achieving a deal will require political courage on both sides of the Atlantic as well as great creativity from the negotiators.
TTIP is worth fighting for. A new model agreement will bring important advances in dealing with nontariff barriers; set new standards; and open new opportunities for growth, which would have enormous economic and political benefits. A failure to have a TTIP would be a serious strategic setback for both sides of the Atlantic.
TTIP presents an ideal opportunity at a time when both Europe and the United States are looking for ways to spur economic growth and employment. This boost to both economies alone should motivate the negotiating teams to reach an agreement this year. As the World Trade Organization has failed to move ahead with a successful multilateral trade round since the 1994 Uruguay Round, it would be wrong for the European Union and the United States not to seize this opportunity to define a new generation of international rules, practices, and norms with a TTIP.
While complicated to forge, a "living" TTIP treaty can build higher standards and regulatory protections while reducing redundancies and costs. Additionally, the United States and Europe can again demonstrate their unity via this agreement at a time when shared democratic values are under attack around the world. TTIP can embody a new chapter of partnership, more closely tying together the transatlantic community and strengthening the foundation for its cooperation with other countries. There are many good reasons to take full advantage of this year as a window of opportunity to conclude TTIP. We urge the negotiators to press ahead with vigor to meet their deadline of an agreement in 2016.
This article is a precursor to a longer paper that lays out ten reasons why TTIP should be concluded and suggests ways to address the main objections to the deal.
Andrea Montanino is the Director of the Atlantic Council's Global Business and Economics program. Ambassador E. Anthony Wayne is a Nonresident Senior Fellow in the program.