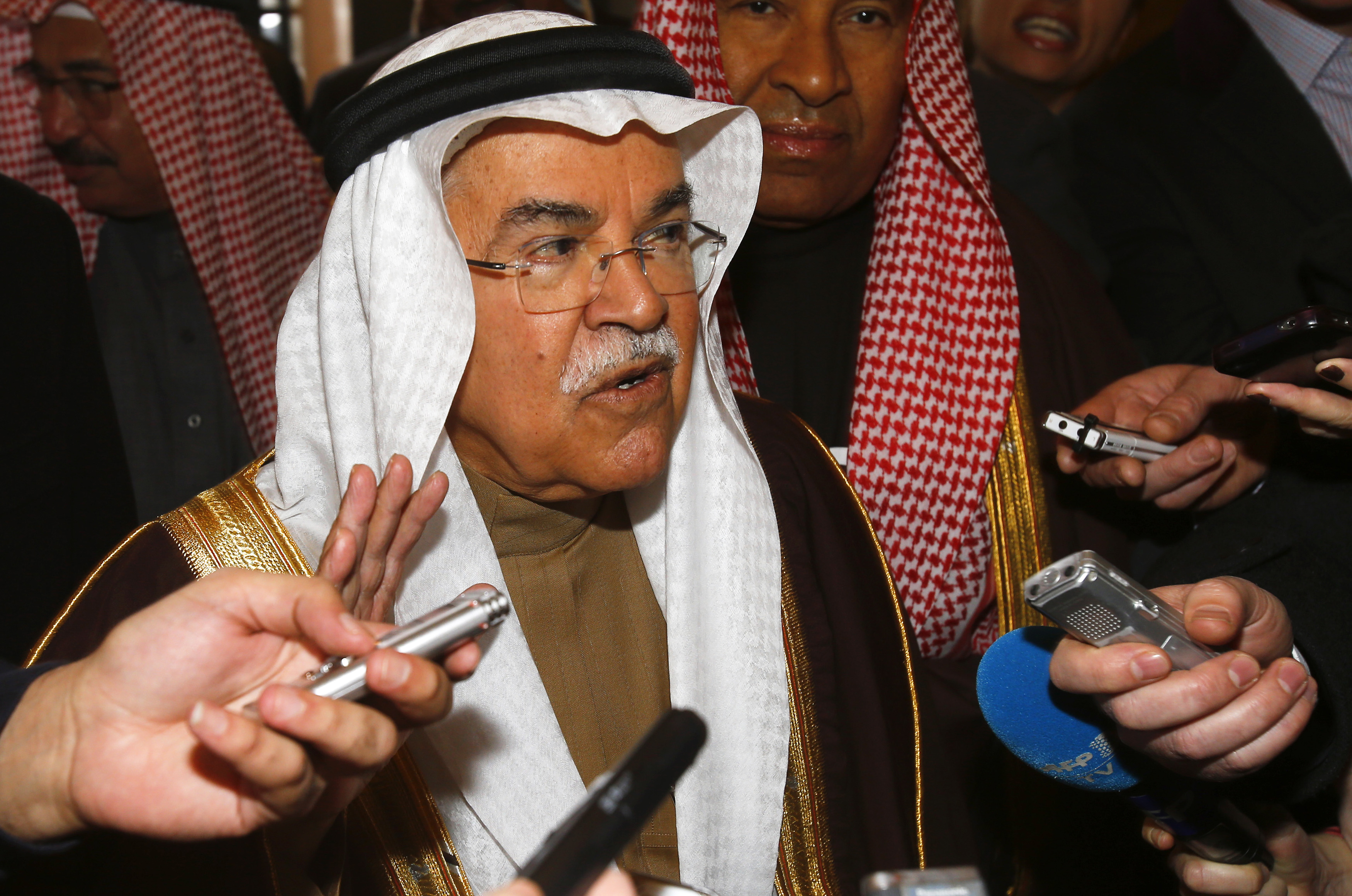 Saudi Arabia will face pressure in Vienna this week from fellow members of the Organization of the Petroleum Exporting Countries (OPEC) to rethink the group's strategy of sustained high oil output that is causing economic pain to most oil producers.
The OPEC meeting on Dec. 4 comes at a time when Gulf watchers are questioning both how long Riyadh can endure the heavy financial strain on its coffers and the current Saudi leadership's stability.

At OPEC's meeting in November of 2014, Saudi Arabia and its Gulf allies convinced other members to maintain elevated output levels and not return to an abandoned quota system in an effort to battle independent producers over global market share. Crude prices have plummeted roughly 50 percent since last year as the oil cartel has pumped as much as 2 million barrels per day (b/d) over its stated production ceiling of 30 million b/d. The Saudis have long contended that Russia and other large independent producers need to share the burden of stabilizing oil prices.
The Saudis have had some success in recovering market share from independent producers and fellow OPEC members in prime US and Asian markets, but muscling in on traditional Russian customers in Europe appears to be driven more by politics than economics. Russian officials have accused Saudi Arabia of dumping its oil in Europe. For example, Polish and Swedish refiners have purchased heavily discounted Saudi crude for November over Russia's Urals grade.
The Saudis certainly aren't upset that sustained lower oil prices have exacerbated Iran's economic woes. The kingdom is unlikely to take any dramatic steps to shift its current oil production strategy until it sees just how quickly Tehran can bring back crude output under the terms of the nuclear agreement reached with the P5+1 nations in July that will result in an easing of sanctions on Iran. Although Iranian officials have insisted that the OPEC nation could boost exports by 500,000 b/d within a week of sanctions being lifted and increase exports by another 500,000 b/d in the following six months, such claims could be overly ambitious given the difficulty of restarting aging oilfields.
It was estimated in November of 2014 that Saudi Arabia had bumped its foreign exchange reserves up by around 68 percent from 2008 to an impressive $739 billion. Recent figures put Saudi foreign exchange reserves at around $654.5 billion, and the International Monetary Fund (IMF) warned in October that the kingdom may only have five years left of financial assets thanks to the ongoing oil price slump.
While the global oil markets have been focused on Saudi production policy, keen attention is also being paid to tumult within the Al Saud clan since King Salman dramatically altered the royal line of succession in late April, installing his nephew, Interior Minister Prince Mohammed bin Nayef (MBN), as Crown Prince and naming his 30-year-old son, Defense Minister Prince Mohammed bin Salman (MBS), as Deputy Crown Prince.
Since then, MBS has amassed a tremendous amount of power, raising speculation about the long-term security of MBN's position as Crown Prince. In addition to having his own court absorbed into the King's royal court, MBN recently suffered a jarring political loss when Salman sacked Minister of State, Saad al-Jabri, a valued top aide to the Crown Prince and respected civil servant.
The abrupt changes in the line of succession are being examined all the more closely as questions are raised about Salman's health. A speculative report in early October that claimed that the Saudi monarch was hospitalized and incapacitated was debunked when Salman chaired the weekly cabinet meeting several days later.
But, there does appear to be some concern within the Al Saud clan over the disruption to traditional power-sharing caused by the King's changes. Two months ago, letters reportedly written by several Princes to family members were leaked and caused a stir as they criticized the "marginalization of the sons of Abdul-Aziz" and effectively called for the replacement of Salman with another of Ibn Saud's elderly sons, Prince Ahmed Bin Abdulaziz, as well as removing MBN and MBS from their positions.
Ahmed seemingly did not distinguish himself during his five-month tenure as Interior Minister before the late King Abdullah replaced him with MBN and it is uncertain that he would garner key support within the clan. The extremely cautious Al Sauds prefer to maintain the status quo out of self-preservation, and the one and only time a sitting Saudi monarch has been deposed since the kingdom was founded under Ibn Saud occurred over fifty years ago when then Crown Prince Faisal had overwhelming family support to replace King Saud on the throne.
Another consideration is that once Ibn Saud's grandsons have been officially brought into the line of succession after years of debate, it could be perceived as a giant political step backward for the Saudi kingdom if a member of the older generation succeeded the current monarch.
While MBN earned a strong reputation for his forceful response to al Qaeda between 2003 and 2006 when he served as Deputy Interior Minister, the kingdom has over the past year experienced an increasing number of attacks linked to the Islamic State of Iraq and al-Sham (ISIS) that have targeted Saudi Shiites. Despite a large number of arrests, the attacks have continued. As Defense Minister, MBS has been publicly responsible for overseeing the expensive proxy war that Riyadh is fighting with Tehran in Yemen. That war appears to have reached a stalemate eight months after the Saudis first launched airstrikes.
Salman might be forced to rein in his son's expansive powers to ease tensions within his family. However, a telling sign of whether MBS will continue to see his star rise is if Salman gives his son greater authority by appointing him Minister of the National Guard — removing the late King's son, Mutaib Bin Abdullah, from that critical post — or folding the National Guard into the Defense Ministry.
Saudi Arabia is expected to deflect efforts by Iran and others at this week's OPEC meeting to cut back on output. There is, indeed, a likelihood that the group may even agree to raise its 30 million b/d production ceiling by 1 million b/d, using the excuse of the return of Indonesia into the OPEC fold. Such a move would be meaningless, however, given how much oil OPEC is already pumping into the market.
As for the Saudi monarchy, the Al Sauds are likely to maintain the status quo, as is their nature, perhaps recognizing that there has been enough upheaval over the past year.
Jareer Elass is a Washington-based energy analyst affiliated with AMJ Energy Consulting.