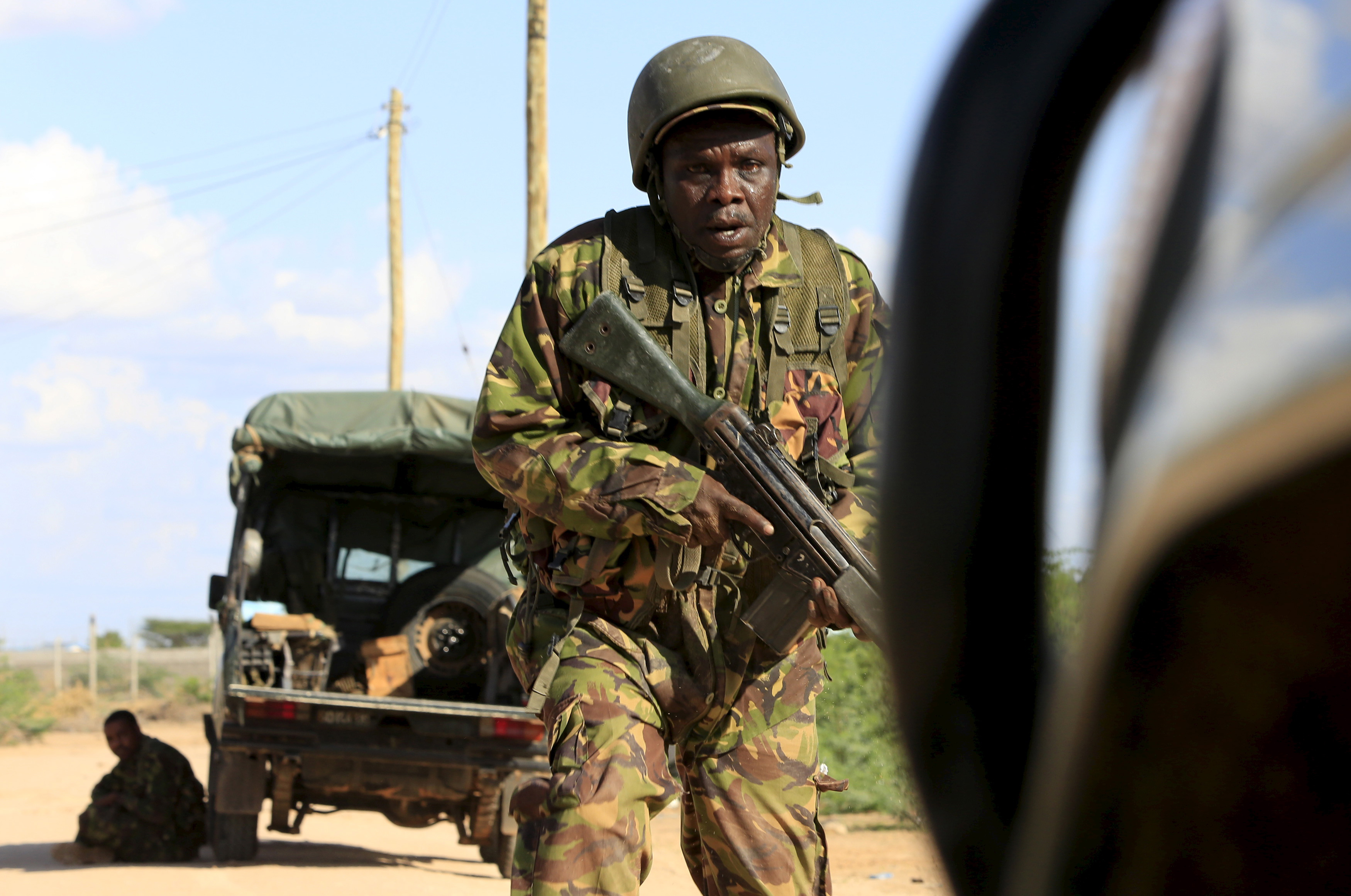 In Swahili, a language spoken throughout East and Central Africa, "kitu kidogo" means "a little something." In Kenya, the phrase is shorthand for the small bribes necessary to navigate virtually any encounter with Kenyan officialdom. In Nairobi, the country's capital, it is wise to factor in extra time, and a lot of extra patience, for resisting bribe requests for anything from getting an identification document to having one's water turned back on.
Were Kenyan graft contained to balky bureaucrats, the problem would be only an irritation. But as illustrated in April by the attack by the Somali terrorist group al-Shabaab on Garissa University College, which killed 147 people, it is far worse than that. Corruption in Kenya costs lives. It corrodes the security services' capabilities and alienates Kenyans whose cooperation is critical to countering domestic extremism. If Kenya is to avoid another Garissa massacre, it must fight the corruption that leaves it vulnerable to a ruthless terror organization.

Garissa University was easy prey for al-Shabaab's trained gunmen, but the death toll should have been lower. Elite Nairobi-based counterterror commandos took nearly eleven hours to arrive. The Daily Nation, one of Kenya's largest newspapers, alleges that the tardy arrival was due in part to the delay of a police plane that was supposed to fly the commandos because it was instead transporting relatives of a high-ranking police official on an unauthorized flight.
If true, the incident would be only the latest example of Kenya's security services being hobbled by corruption. In the midst of a terror surge inside Kenya sparked by its 2011 invasion of Somalia in pursuit of al-Shabaab, millions of dollars were diverted from the security budget to a slush fund controlled by officials of the Internal Security Ministry. One of Kenya's most notorious scandals involved senior government officials awarding lucrative contracts for security-related services that were never fulfilled. And directly after the Garissa attack, Kenyan President Uhuru Kenyatta bemoaned a police shortage and called for the lifting of a court-ordered suspension of the current police recruitment process. Yet the suspension was imposed because a court found that the recruitment process was so compromised by graft it was illegitimate—marking the second time in ten years that the courts have been forced to halt a police recruitment exercise because of corruption.
Kenya's security services are not just victims of corruption but also among its worst perpetrators. During al-Shabaab's 2013 attack on Nairobi's Westgate Mall, which claimed sixty-seven lives, Kenyan soldiers laying siege to the attackers looted the mall of cash, electronics, and alcohol. Earlier that year, the Kenyan military liberated Kismayo, a port in southern Somalia that is the primary export site for Somalia's lucrative charcoal industry. The United Nations and United States have banned the trade because it is a major source of al-Shabaab funding, yet the UN alleges that the Kenyan military—in exchange for a cut of the port revenues those exports help generate—has allowed the business to continue and even grow. By doing so, the military is enabling a group with which it is at war to generate vital income off the taxes it levies on charcoal production and transport in the areas it still controls.
In other instances, Kenyan security personnel have aided al-Shabaab even more directly. Last year, two militants bribed Kenyan border guards to escort them to the port city of Mombasa. The two were later captured in the city driving a vehicle stuffed with automatic weapons, ammunition, and over 130 pounds of explosives. In June 2014, a squad of al-Shabaab fighters went on a two-day rampage in two Kenyan coastal towns, killing sixty people. An independent government commission later released a report alleging that a member of Kenya's Anti-Terror Police Unit helped al-Shabaab smuggle the weapons used during the massacre into the country.
Corruption deprives the security services of funding while empowering al-Shabaab, but it makes Kenya vulnerable in more subtle ways as well. The security services often target Kenyan Muslims—particularly ethnic Somalis—for extortion and collective punishment during security crackdowns, breeding resentment and distrust within a community whose support the police need to counter al-Shabaab's influence. Sleaze of this kind is an easy propaganda opportunity for al-Shabaab, which showcases it in videos that have helped the organization recruit hundreds of Kenyans.
Kenya is locked in a war with a terrorist group that is increasingly motivated to launch costly attacks. The country must confront its culture of corruption with the same determination with which it has pursued al-Shabaab. Failing to do so guarantees more Kenyan lives lost, part of the deadly price of corruption.
Joshua Meservey is Associate Director of the Atlantic Council's Africa Center. Follow him on Twitter at @jmeservey.