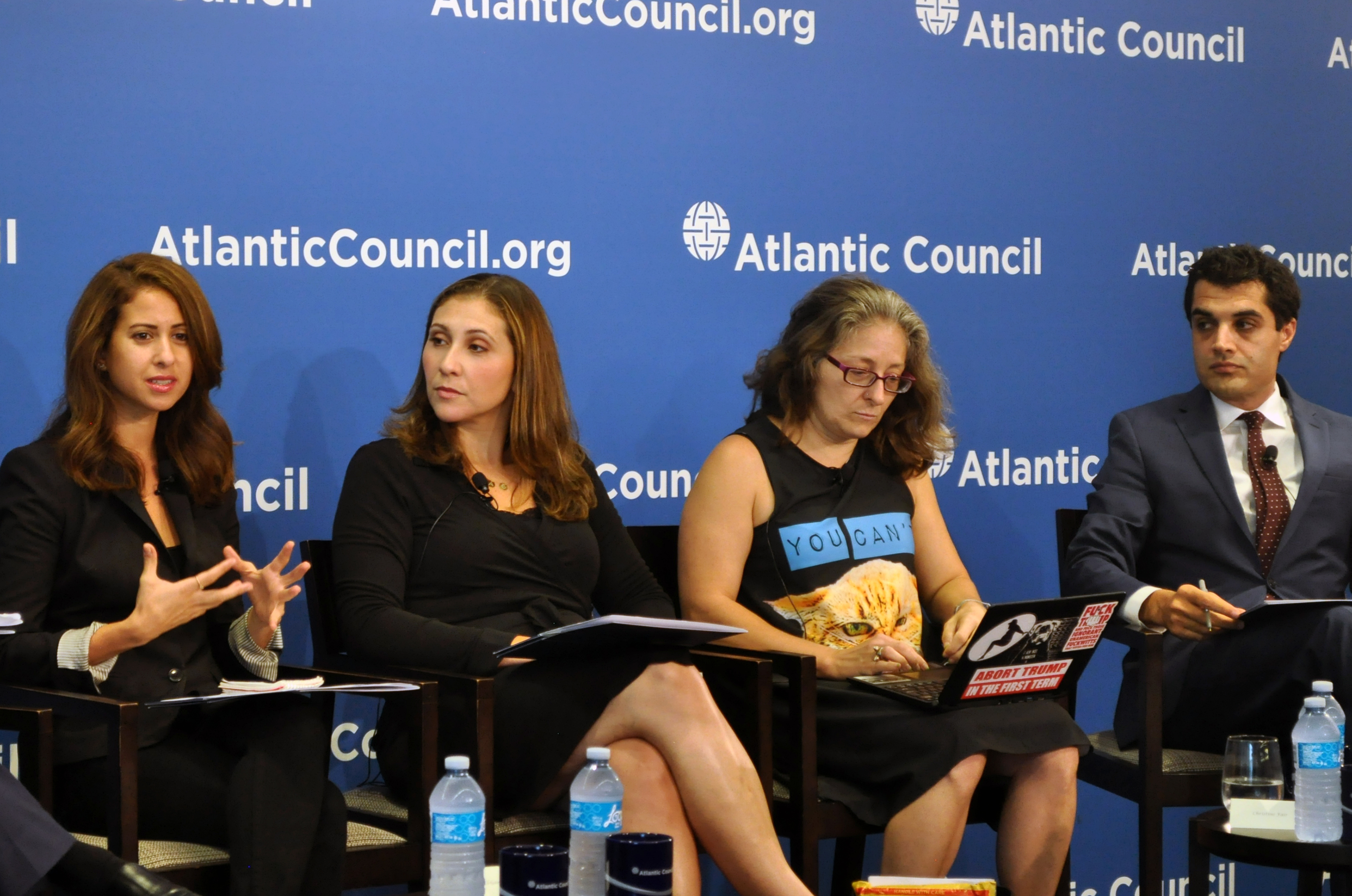 US President Donald J. Trump's new strategy for Afghanistan effectively puts the onus on Pakistan to end its support for terrorists.
If this strategy is to succeed, the United States must "adopt a very serious policy toward Pakistan," said C. Christine Fair, the provost's distinguished associate professor in the Security Studies Program at Georgetown University.
In an August 21 speech, Trump said Washington could "no longer be silent about Pakistan's safe havens for terrorist organizations."
"We have been paying Pakistan billions and billions of dollars at the same time they are housing the very terrorists that we are fighting … that will have to change," Trump added.

The next day, US Secretary of State Rex Tillerson said Pakistan could lose its status as a major non-NATO ally of the United States "if, in fact, they are unwilling to change their posture or change their approach to how they're dealing with the numerous terrorist organizations that find safe haven inside of Pakistan."
Pakistan has long been under scrutiny for providing safe havens to terrorist organizations such as the Taliban and the Haqqani Network. Al Qaeda leader Osama bin Laden was killed by US special forces in a raid on his hideout in Pakistan in 2011. Yet Pakistan denies providing safe havens to terrorists.
"Pakistan has a strategic problem on its hands," said Fair, adding: "Pakistan's problem is that it raises terrorists." The combination of international pressure and attacks within its borders have raised the stakes of Pakistan's use of terrorism to destabilize its neighbors. "You cannot raise the Islamic State as a tool of foreign policy without experiencing domestic blowback," said Fair.
Fair joined Javid Ahmad, a nonresident senior fellow with the Atlantic Council's South Asia Center; Jasmine El-Gamal, a resident senior fellow in the Atlantic Council's Brent Scowcroft Center on International Security; and Hagar Chemali, a former Middle East policy adviser at the US Department of the Treasury, at the Atlantic Council on August 21 for a discussion on the threat posed by the Islamic State of Iraq and al-Sham (ISIS) in South Asia, as well as avenues stakeholders might pursue to stem the growing danger.
As ISIS loses territory in Iraq and Syria, it has expanded its global presence through offshoots in other regions. One such affiliate is ISIS-Khorasan Province (ISIS-K), which established a foothold in Afghanistan in 2014.
Ahmad described how, comprised of an estimated 700-1,000 fighters, ISIS-K "kills indiscriminately" and "has no friends in Afghanistan."
According to Ahmad, the Afghan government believes ISIS-K receives support from Pakistan. He said this claim is substantiated by the daily flow of fighters crossing the border from Pakistan to Afghanistan, as well as the material support necessitated by the movement of people and goods.
In order to effectively combat radical extremism in Afghanistan, particularly ISIS-K, understanding the political web woven around the violence is essential, said Fair. "If we do not understand the political sources of appeal for these organizations … we have no chance of winning," she said, adding that Trump must put pressure on Pakistan to end its support for terrorism.
ISIS-K's activity in Afghanistan is part of a larger picture of ISIS' activity in South Asia. Active branches have cropped up in India, Pakistan, and Bangladesh as well. Though less effective and differently organized, they continue the same work beyond the territory of the original "caliphate." As ISIS leadership in Iraq and Syria loses control over existing territory, "you see the message shifting to a much more aggressive, more violent one," said El-Gamal.
The United States invaded Afghanistan in 2001. It toppled the Taliban government in Kabul because of its support for al Qaeda, which attacked the United States on September 11, 2001. US troops have been fighting radical Islamic extremists in Afghanistan for almost sixteen years since the invasion. Trump's new strategy affirms his commitment to that fight by ensuring US troops will not depart Afghanistan any time soon. His commitment, while vague, makes it "logical to assume a certain level of anxiety among Pakistan's political elites about the contours of the Afghan war," said Ahmad.
Pakistan has received military support and aid packages from the United States throughout the United States' war in Afghanistan. According to Ahmad, "that assistance has not dissuaded Pakistan from its poisonous and assiduous agenda in the region."
"We're not going to buy our way out of this with US aid and development programs," said Fair, adding that Trump must identify the sources of political support for terrorism in South Asia in order to eradicate it.
Existing loopholes in South Asia's counterterrorism strategy have allowed for the proliferation of extremism. According to Chemali, porous borders, particularly the one shared by Afghanistan and Pakistan, as well as governments that turn a blind eye to illicit activity, facilitate ISIS' spread. She described how ISIS and ISIS-K, which sustain themselves with self-generating revenue by "taking advantage of the resources and people in the lands which they control," thrive on illicit "financing or funding going on within borders, and no action taken against it."
While the panelists agreed that South Asian governments must take more decisive actions to confront terrorism within their borders, El-Gamal cautioned, South Asia must "walk a fine line between being extremely aggressive and extremely vocal about their efforts to combat ISIS, and becoming a target because of that."
According to Ahmad, the key to combating terrorism in South Asia lies in the identification of illicit finance flows and political support. However, Chemali described how taking action against illicit financing has become more difficult as ISIS' financial model has evolved in its transition from the Middle East to South Asia. While funding is primarily self-generated, a great deal of that now takes place through the agency of lone wolves drawn to the cause, she said, adding: "When it's self-generated, it's much harder to track, like the individuals who sign up are much harder to find."
Chemali emphasized the importance of collaboration with international partners. Trump's expressed commitment to Afghanistan will further bolster those efforts.
In the Middle East, the US Department of the Treasury and the US Department of Defense worked closely together to find out where ISIS derived its money, and target locations accordingly. This worked particularly well in the Iraqi city of Mosul, said Chemali. She described how when ISIS took over the city, the US and Iraqi governments isolated Mosul's banks from the rest of the country's financial system and, as a result, "nothing financial went in or out." The United States can work with South Asian counterparts in the same way, she said.
Rachel Ansley is an editorial assistant at the Atlantic Council.