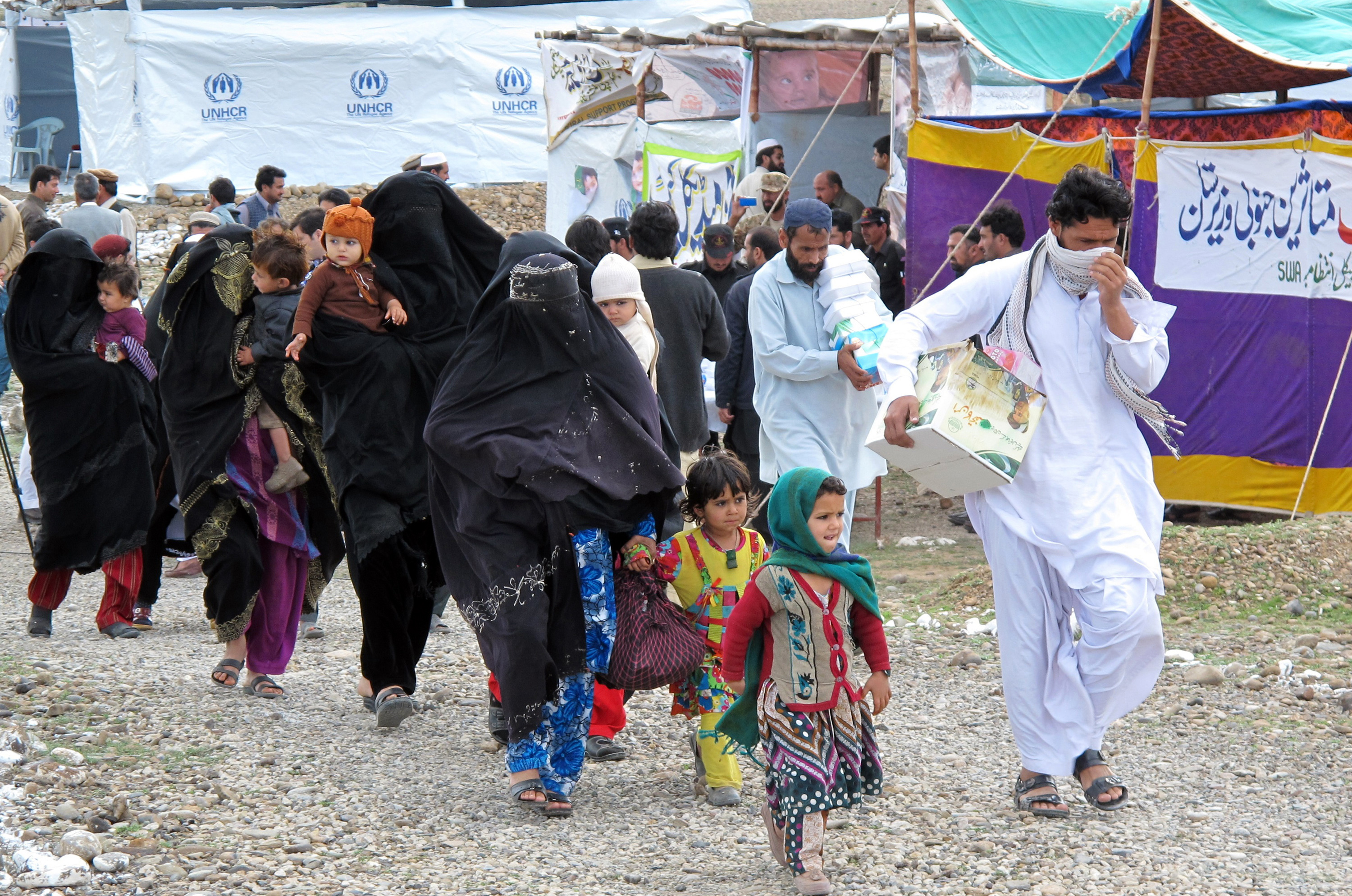 "Peace has been restored," Pakistan's Prime Minister, Nawaz Sharif, declared on a visit to North Waziristan earlier in May. He commended the Pakistani army for reestablishing order in the tribal agency that abuts Afghanistan and has been used as a safe haven by a variety militant groups. He also called on those displaced by the fighting to return home. Despite Sharif's lofty rhetoric, however, Pakistan's mission to stabilize its northwest is only half-complete.

After years of pressure from internal and external actors, Pakistan took action last June following a well-organized and deadly terrorist attack on Karachi's Jinnah International Airport. On June 15, 2014, the government launched Operation Zarb-e-Azb to destroy militant hideouts in North Waziristan. An intense air assault was followed two weeks later by an aggressive ground campaign. The operation displaced about 500,000 people, according to the United Nations High Commissioner for Refugees (UNHCR), bringing Pakistan's total internally displaced persons (IDP) population to nearly one million.
The Pakistani government's failure to prepare civilians, coordinate local agencies, and communicate with the international community before launching a military operation forced thousands to seek refuge in a region ill-equipped to handle the influx. North Waziristan is home to about six million people. Pakistani authorities did not request assistance from the World Food Programme until June 20—five days after the operation's official launch. The number of families requiring help from WFP far exceeded expectations. To make matters worse, provincial governments—fearing a terrorist influx—responded by restricting entry into their provinces and cities. The failure to account for collateral damage resulted in a humanitarian crisis that will perpetuate security concerns for Pakistan.
Some fleeing Pakistan's northwest contend that IDP actually stands for "Internally Displaced Pashtun." They argue that the government sees Pakistan's periphery—home to mostly Pashtuns—as dispensable. Pakistan's northwest has been affected by humanitarian crises sparked by military operations in the past. Now, with another humanitarian crisis on hand, Pashtuns are justifiably upset with their government. This is dangerous.
Whether "person" or "Pashtun," the IDP crisis has spread beyond Pakistan's borders. Time magazine reports that "unbelievably," Pakistan's military operation is pushing people out "with thousands of Pakistanis concluding that Afghanistan is just a far safer place to be right now." In fact, the UNHCR says Pakistani Pashtuns received a "warm welcome" in Afghanistan. Some refugees don't plan to return to Pakistan anytime soon.
The success of Operation Zarb-e-Azb—rebuilding and reestablishing governance in a militant-free North Waziristan—hinges on the very civilians who have been driven out. North Waziristan needs these people to moderate extremist ideologies that have run rampant in the region. The operation may have eliminated militants, but the ideologies will persist until civilians bring moderate voices into their schools, radio programs, and daily discourse. The government must build pathways to economic opportunities and political representation for them in order to have any long-term success.
The government seeks to stabilize governance in North Waziristan by stamping out militancy. In the process, however, it has created a humanitarian crisis that undermines Operation Zarb-e-Azb's goals. In the short run, Pakistan's government must acknowledge that massive work remains in the northwest. The return of civilians is crucial, but the return of normalcy is even more important.
In a May 1 televised speech, Sharif encouraged the return of more than 80,000 displaced persons, yet local officials continue to receive mixed messages regarding the return process. Contrary to official statements, local tribesman report that the conditions on the ground do not appear conducive for civilians to return.
The government must accurately communicate when and where cleared areas exist. A cleared area should be defined as one in which damaged health and education facilities have been rehabilitated. Even after civilians return, the government must shepherd investment in pathways to longer-term economic recovery and representation. Development agencies need immediate access to information to prescribe solutions and ask donors for specific support to fully redevelop the region.
Moving forward, Pakistan must acknowledge its ethnically diverse makeup, and craft policies and actions that support the well-being of all its citizens. The government must foster communication and coordination between the military, civilian, and local authorities with this inclusive outlook. Until Pakistan's civilian authorities can manage this arduous task, all efforts to control its northwestern border will fail, and the prospects for stability in the region will wane.

Nazia Khan is an Assistant Director in the Atlantic Council's South Asia Center.