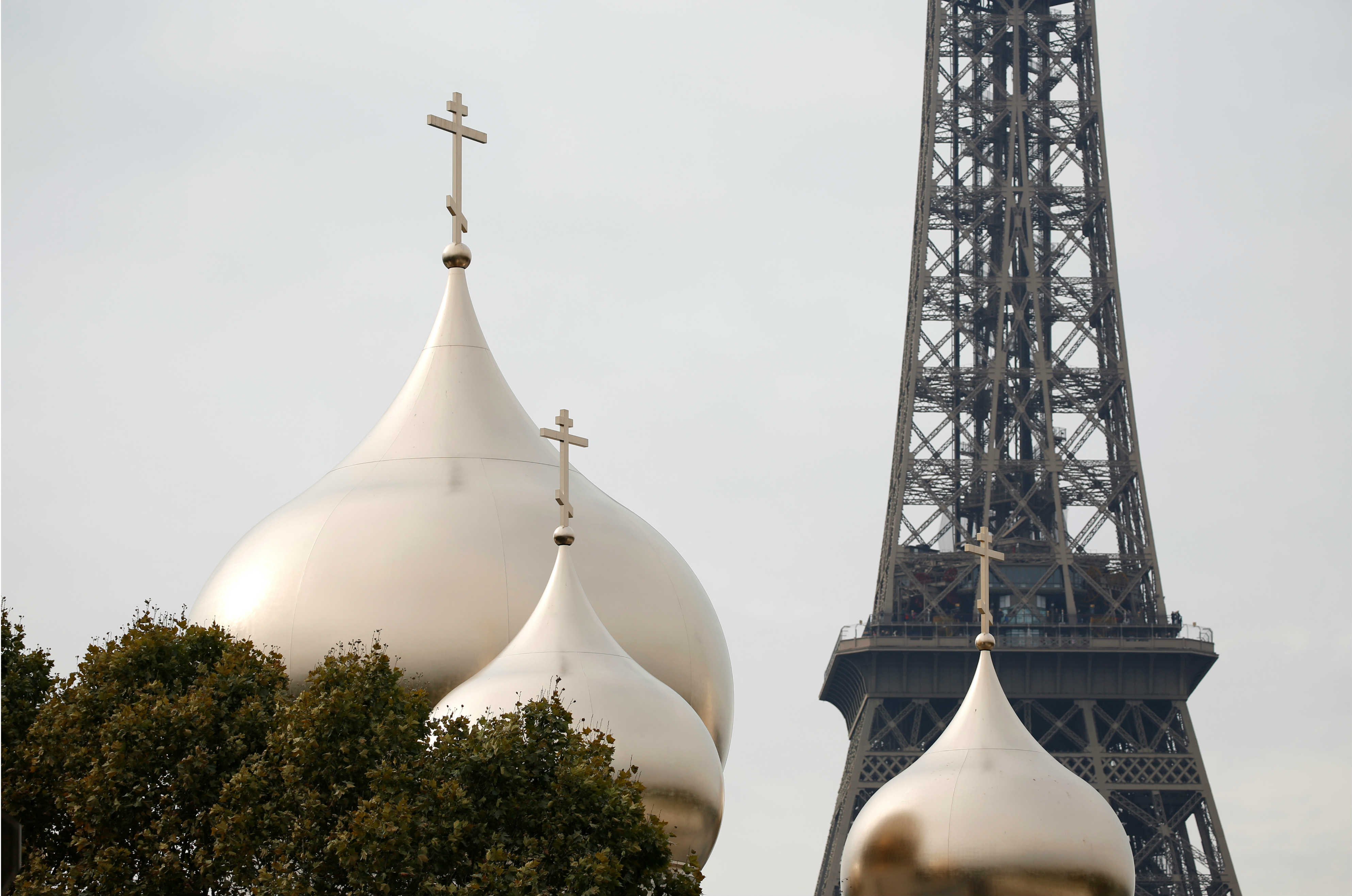 Moscow retains substantial influence in Europe. However, its ability to leverage that influence against Ukraine appears to be declining, as four decisions over the past two months illustrate.
Moscow's intervention in Syria is weakening the Kremlin's position vis a vis Ukraine in the views of European policymakers. This was evident on October 12 at the Parliamentary Assembly of the Council of Europe (PACE), which dealt a major blow against Moscow's disinformation campaign. The single most important lie in Moscow's effort to ease sanctions and reduce EU support for Ukraine is that the war in the Donbas is a Ukrainian civil war, rather than a hybrid war that is led, supplied, and financed from Moscow, and involves significant numbers of Russian troops.
PACE provided a clear and true counter-narrative to this in two resolutions it passed on October 12. The first resolution defines the conflict as Russian aggression and calls on Russia "to withdraw its troops from the territory of Ukraine and stop its military supplies to the terrorists." The second resolution condemns "the military intervention of Russia in eastern Ukraine" as a violation of international law.
The resolutions were the work of PACE representatives who would like to see more EU support for Kyiv. While Moscow has its supporters in PACE, they were largely inactive as the resolution moved forward, because of widespread European anger about Moscow's indiscriminate bombing campaign in Syria. According to Ukrainian delegate Serhiy Sobolev, the French delegation played a major role in passing these resolutions.
Anger in Paris at "war crimes" in Aleppo—the French government's phrase—dealt a second blow to the Kremlin: the postponement of Russian President Vladimir Putin's long-planned October 25 visit to Paris to attend the opening of a new Russian cultural center and to meet with French President Francois Hollande. Moscow announced the postponement after Hollande let the Kremlin know privately that a visit under these circumstances would not be welcome.
Moscow's Syrian adventure also undercut efforts by Putin's friends in Europe to set the stage for easing Donbas-related sanctions next summer. While it was largely understood in Europe that the sanctions would be renewed in January 2017, Italian Prime Minister Matteo Renzi asked for a broad review of EU-Russian relations at the EU leaders summit on October 20-21. His hope was to discuss the importance of better EU relations with Moscow and the costs of the current chill. Instead, the conversation focused on the human tragedy caused by Moscow's indiscriminate bombing in Aleppo. Some participants suggested additional sanctions on Russia as punishment. The leaders did not adopt that recommendation, but the discussion highlighted growing European dissatisfaction with the Kremlin.
Moscow suffered another Syria-related blow at the UN on October 28, when a General Assembly vote ousted Russia from the Human Rights Council, which sits in Geneva. Before the vote, human rights groups circulated a petition signed by eighty NGOs requesting that countries "question seriously whether Russia's role in Syria, which includes supporting and undertaking military actions which have routinely targeted civilians and civilian objects, renders it fit to serve on the UN's premier inter-governmental human rights institution."
If the Syrian issue has worked against Moscow and for Ukraine this fall, rising populist resentment in Europe has had the opposite effect. The clearest example has occurred in the Netherlands. Anti-EU groups there collected enough signatures on a petition to force a referendum in April that, even with a turnout of only 32 percent, nonetheless rejected the EU's Deep and Comprehensive Trade Agreement with Ukraine. At the EU Summit October 20-21, Dutch Prime Minister Mark Rutte told his EU colleagues that the Netherlands likely would not ratify the DCFTA without assurances that it would not lead to Ukraine eventually becoming a member of the EU, an unacceptable condition. Rutte did this with an eye on the Netherlands' March 2017 general elections; he would like to avoid giving the EU skeptics an issue to use.
Yet even here there is a silver lining for Ukraine. EU procedures permit the implementation of an agreement even before all twenty-eight members ratify it, so long as there is no clear indication that one or more members will not ratify. According to EU insiders, Rutte's statement was not interpreted as definitive opposition. Rutte reportedly promised a proposal on the situation by October 31, but it was announced that day that he had postponed his decision. This means that informally, implementation of the DCFTA continues, while Rutte can still plausibly claim at home that he is not supporting it. There is great support within both the EU Commission and the Executive External Action Service for implementing the agreement or, if political problems in one or two countries prevent that, finding another mechanism to facilitate trade and economic cooperation between the EU and Ukraine.
Moscow's intervention in Syria may have boosted its prestige in the Middle East, but not in Europe, which has been good news this fall for Ukraine.
John E. Herbst is the director of the Dinu Patriciu Eurasia Center at the Atlantic Council; he served as US Ambassador to Ukraine from 2003 to 2006.