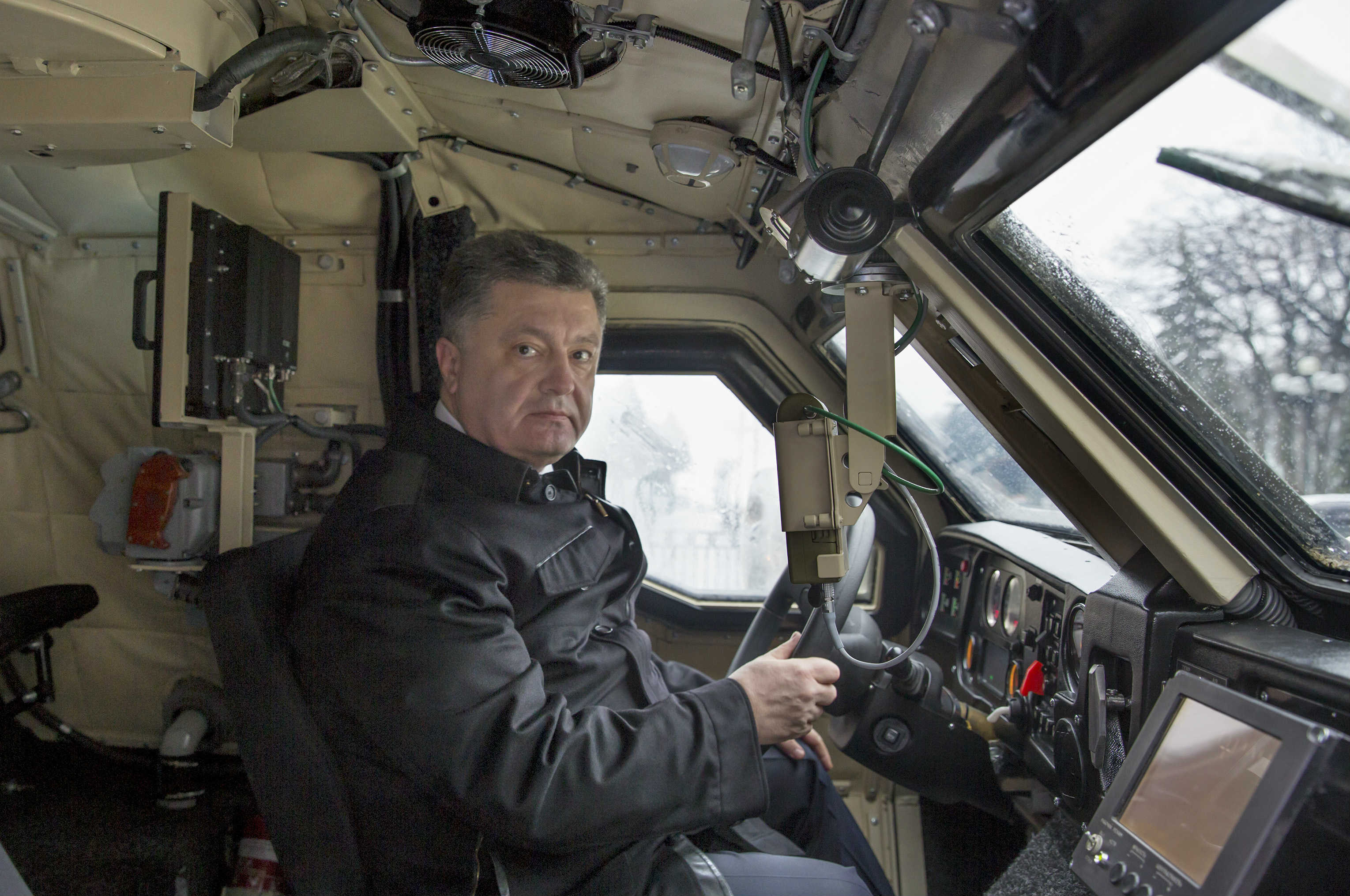 As Ukraine continues to defend itself against Russian aggression in the east, there is one thing Kyiv can do to improve its odds for military success: reform its corruption-riddled defense sector. Transparency International's most recent Government Defense Anti-Corruption Index gives Ukraine a D grade, indicating a high risk of corruption.
It's not difficult to see why. For one thing, Ukraine's state-owned arms conglomerate Ukroboronprom is a cesspool of corruption. In one case, the National Anti-Corruption Bureau of Ukraine discovered a fraudulent scheme to buy old outdated engines for T-72 tanks instead of new motors while a recent audit found numerous financial violations and inefficient resource management totaling 557.8 million hryvnas (approximately $21 million).
The high level of secrecy surrounding the country's defense expenditures constitutes a major corruption risk, says Transparency International's Independent Defense Anti-Corruption Committee Secretary General Olena Tregub. And these problems in the defense sector have real-world effects. When money from Ukraine's defense budget is stolen or the Ministry of Defense procures the wrong weapons, it directly affects Ukraine's ability to fight effectively in the Donbas.
To address these problems, the Independent Defense Anti-Corruption Committee (Nezalezhnyy Antykoruptsiinyi Komitet z pytan Oborony, or NAKO) was established in October 2016 by Transparency International's global program on defense and security (TI-DS) and the Ukrainian chapter of Transparency International. Composed of both Ukrainian and international experts, NAKO focuses on lobbying the government to increase transparency in the defense sector.
NAKO agrees that several tangible steps need to be taken. First, the Ukrainian Ministry of Defense must provide much greater detail about the defense budget, and the percentage spent on items classified as secret should be reduced significantly. As Oksana Syroyid, an opposition Member of Parliament with the Samopomich Party pointed out, the published defense budget amounts to only twenty lines on a spreadsheet while the state defense procurement plan for 2017–2019 is entirely secret.
Greater transparency on defense spending will make it much more difficult for the Ministry of Defense and Ukroboronprom to cut sweetheart deals with politically-connected suppliers who are more interested in lining their own pockets than giving the military what it needs. Greater budget transparency would also allow Western providers of security assistance to Ukraine to ensure that their aid is targeted effectively. As a first step therefore, activists want parliament to review all existing defense spending legislation and assess whether it is in line with NATO standards and the Global Principles on National Security and the Right to Information articulated by the Open Society Foundations. Those that aren't should be amended accordingly.
Reforming Ukroboronprom is also critical. According to Tregub, there is little oversight over how Ukroboronprom spends public funds. To remedy this, NAKO wants Kyiv to accelerate the formation of an independent supervisory board for Ukroboronprom. Although the law mandates the creation of a supervisory board composed of five members, only two out of the five have been appointed, despite efforts by NAKO to push Kyiv to finalize creation of the board.
Along with the creation of a supervisory board, activists want all of Ukroboronprom's enterprises to use the ProZorro electronic procurement system, as well as to publish reports on all its contracts. Since its launch, Prozorro has saved the state at least $1.1 billion in public funds, and there's no reason much of Ukroboronprom's procurements can't go through it as well. Indeed, Prozorro was first tested at the Ministry of Defense in July 2015.
Medical equipment and drugs are also problematic. As a recent report from NAKO demonstrated, graft in the Ministry of Defense's medical department has real consequences for troops on the front lines. As an example, the ministry's procurement of 30,000 tourniquets to control bleeding in autumn of 2015 resulted in low-quality materials that would sometimes tear when used on soldiers bleeding from gunshots or other wounds.
Drug procurement for the military also needs to become more transparent. According to NAKO's report, medicine is frequently procured in large lots, which activists believe can sometimes indicate a conspiracy between the procurement coordinator and the supplier. Purchasing numerous different drugs at the same time can allow the two parties to rig the technical requirements in the tender so some orders can only be completed by a specific supplier. Breaking procurements into smaller lots will reduce the ability of officials and suppliers to hide corrupt individual deals within a large number of purchases.
In an ideal world, Ukrainian officials would implement these changes on their own, but the reality is that the country's major anticorruption reforms have occurred as a result of outside pressure from civil society and Kyiv's Western partners. It's important, therefore, that Western governments back Transparency International and others in pushing the government to reduce corruption in the defense sector. After all, the West already provides substantial security assistance to Ukraine, and it is in donors' interests to ensure that their taxpayer funds are used effectively.
Ukrainian reformers have made some genuine progress fighting corruption. With Western support, there's no reason the defense sector can't be reformed as well.
Josh Cohen is a former USAID project officer who managed economic reform projects throughout the former Soviet Union. He is a contributor to Reuters, Foreign Policy, the Washington Post, and other publications.