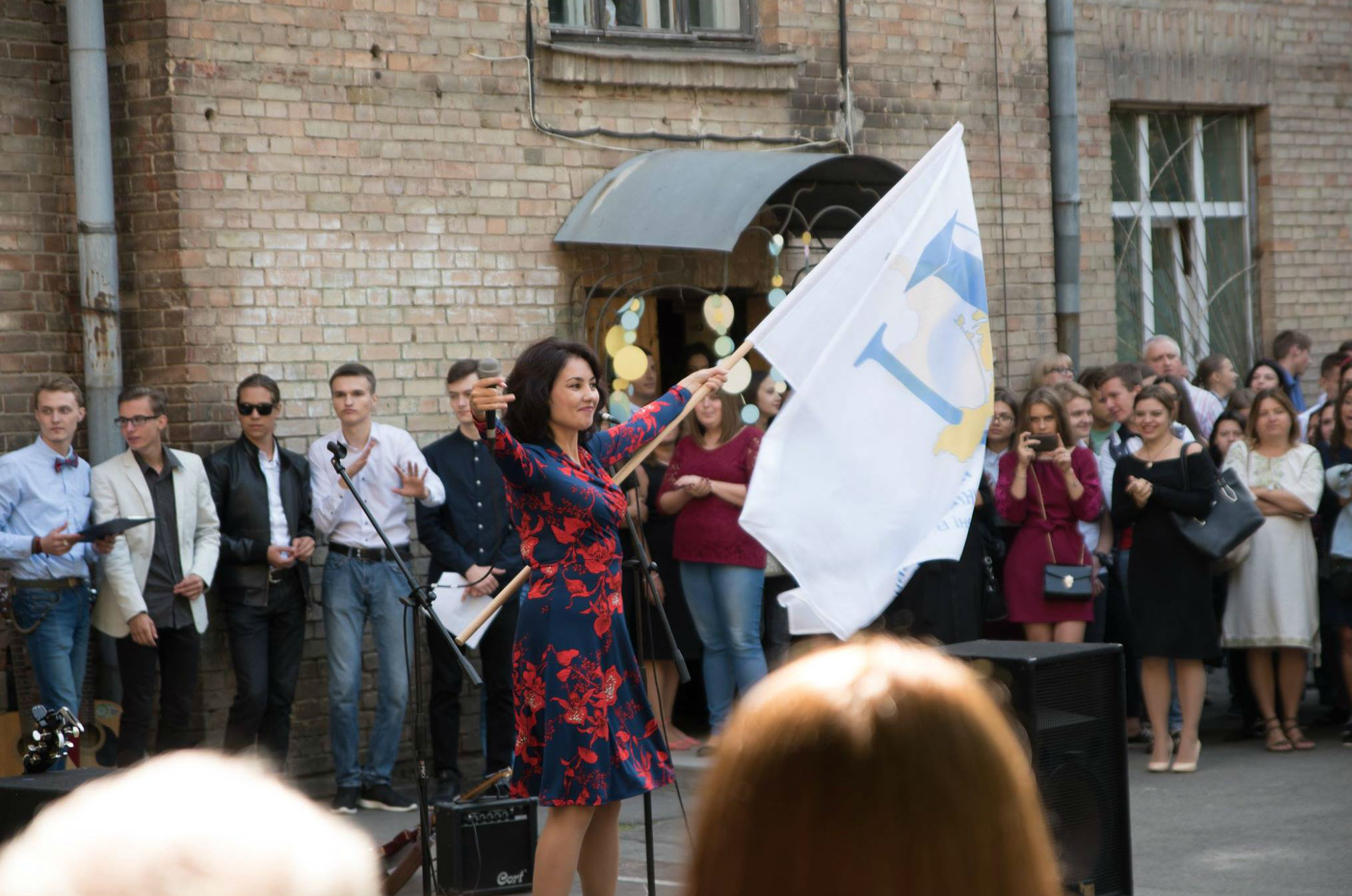 "We could hear explosions during classes and the sound of helicopters flying overhead. But no one understood what was happening or how long it would last," recalls Anna Gladchenko, a 23-year-old student at the Donetsk National Medical University in Ukraine.
When war broke out in eastern Ukraine in 2014, 150,000 college students and 10,000 faculty and staff were thrown into an uncertain situation.
"We were urgently evacuated. I was worried that I wouldn't be able to continue my education and I'd have to start all over again," Gladchenko said.
As militants from the self-declared Donetsk People's Republic (DNR) and Luhansk People's Republic (LNR) began to seize university buildings, students and professors were forced to flee.
"Armed men came right to the central university building and told us we had a few hours to clear out," recalled Olga Prokuyan, a rector at a former Luhansk-based university, in a 2018 film about displaced universities.
In total, eighteen universities have relocated from the occupied areas: nine from Donetsk Oblast, eight from Luhansk Oblast, and one from Crimea. Two institutions went to Kyiv—Luhansk State Academy of Culture and Arts and Taurida National University. The rest moved to Kramatorsk, Severodonetsk, Kharkiv, Vinnytsia, and other cities.
For up to eighteen months, universities employed long-distance learning tools, enabling students to carry on in the safety of their own homes.
The UN Refugee Agency estimates that two million people have been displaced from their homes as a result of the conflict. According to the Coordination Center for Displaced Universities (CDU), at least 43,000 students and 4,000 research and teaching staff have been displaced.
About one-third of the student and teacher population remained behind, some for financial, family, or health reasons, while others supported the pro-Russian ideology.
Amid the chaos, a grassroots movement to relocate the universities grew in strength.
"It was spontaneous and organic. Each university has a unique story. Sometimes students precipitated the move while at other times, teachers or directors took charge," said Alex Kulga who directs the CDU.
In July 2015, Kulga and other students from universities in the east created the CDU and by January 2016, a Council of Rectors for Displaced Universities was set up.
According to Kulga, Alex Ryabchin, a member of Ukraine's parliament and an associate professor at Donetsk National University, played an integral role in the CDU's creation by helping them secure initial funding. The CDU is financed by grants.
In 2016, at the urging of the CDU and others, the Ukrainian parliament set up a legal framework and introduced certain privileges to displaced universities. The CDU began collaborating with international foundations and developed a plan to help universities transfer out of separatist-controlled areas.
It wasn't easy.
"We lost most things during the move—personal items, books, furniture, and more. We had to basically start from a clean slate," Kalga said.
According to the National Institute for Strategic Studies, an estimated $4.9 billion in educational infrastructure in the east was lost.
But losses weren't limited to the east.
The story behind Taurida National University—the only displaced university from Crimea—is not as simple or well known. Students and teachers fled a different kind of danger.
In January 2015, the occupying authorities created the Crimean Federal University, shutting down seven Ukrainian universities and colleges and five research centers.
Taurida National University Rector Vladimir Kazarin estimates that of a university population of 76,000 before annexation, Crimea lost 50,000 people in three years, including 20,000 students who left for the mainland. Many teachers left for Russia, mainland Ukraine, or went abroad.
"They're being brainwashed. The continuing flow of Crimean students to mainland Ukraine is prime evidence [of the occupying authorities' ongoing battle to recruit young minds]," the rector said.
After annexation, the occupying authorities attempted to create favorable conditions to woo the university's staff to stay. Teachers received increased pay. But after a year or so, the salary not only reverted back to the normal level, it decreased. Some stayed while others wanted out.
Rector Kazarin said the student population in Crimea has to undergo so-called "patriotic education." Portraits of pro-Russian militants and Soviet flags are displayed in educational institutions there.
The occupying authorities tried to prevent the exodus of teachers and students by closing the road into mainland Ukraine. So, people went instead by boat to Odesa and eventually made their way to Kyiv.
Taurida National University relocated to Kyiv in mid-2016. Staff worked on a voluntary basis for the eight months since they could not secure any funding. About twenty-five people were transferred from Crimea to Kyiv each month. Admissions remained open until September 2017 to give students time to find a safe way to travel to Kyiv.
At the beginning of 2018, the university population numbered an estimated 5,000.
About 25 percent of students are from Crimea, and just under 30 percent are from the Donbas. The rest are from different regions of Ukraine.


Taurida National University in Kyiv, Ukraine. Courtesy Photo.
The relocation changed the learning environment, breaking down boundaries between students, teachers, and directors. "Everyone became closer. If before you had to submit a letter to join a certain class, now you could just open the door and walk in," said Kulga.
Now settled, graduates from Ukraine's displaced university are caught in the same dilemma facing all graduates: stay or migrate to more prosperous countries where one can easily make three or four times more.
Dentistry student Gladchenko wants to work in Spain but she's not sure that it's worth the time and effort.
For many graduates like Kolvah, the uncertainty about their future is linked to questions about the future of Ukraine.
"We are in a deep crisis and only God knows when it will end," said Kolvah.
He said that he continues to work in civil society to figure out if there's a real opportunity to change the country or whether this period is just a façade. "For now, we don't know."
Madeline Roache is a British journalist focusing on European and Russian politics. She has written for The Guardian, Al Jazeera, Newsweek, and others.