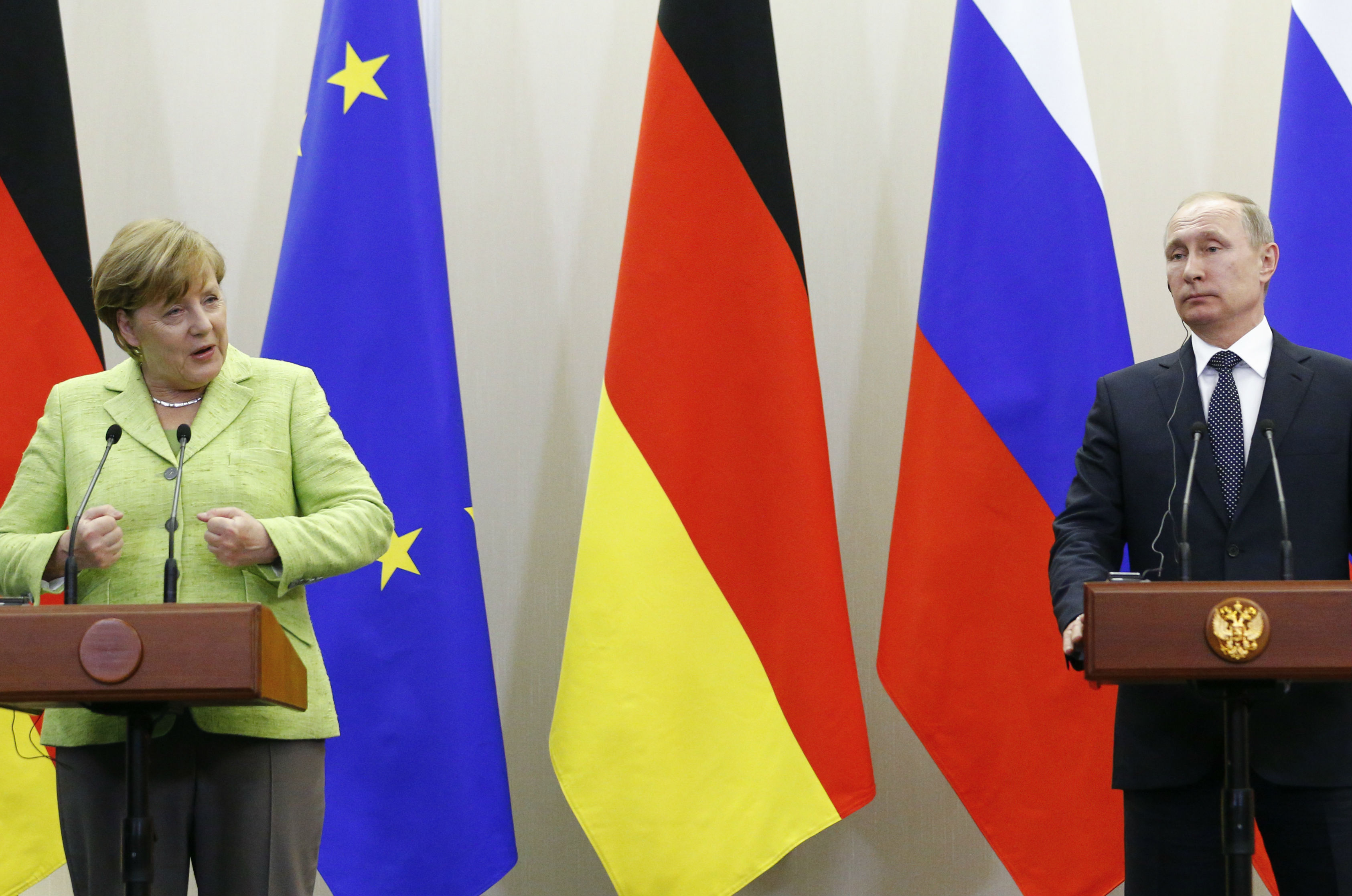 Chechnya is at it again. Recent reports indicate that there's another anti-gay pogrom underway in the Russian region of Chechnya. It is said to include kidnappings, secret torture chambers, and arbitrary executions. Violence against these individuals is escalating, and it's the biggest spike of targeted attacks against gay Chechens since 2017 when 100 LGBTQ people were targeted. Only this time the torture techniques are harsher, the tactics of silencing victims are smarter, and the perpetrators are emboldened by Western inaction.
The death toll in this latest round of anti-gay pogroms is somewhere between two and twenty, according to Russian journalists and human rights activists. Forty have been detained. New terror tactics have been employed, too: victims testify to rape, electrocution, and advanced psychological torture.
Anti-gay violence in Chechnya is not an isolated barbarity; it is a part of larger Kremlin-backed terror campaign against minorities and dissenting voices there. This is the most repressive Russian region. It is run as a personal fiefdom by Putin's thuggish surrogate Ramzan Kadyrov, who likes to call the Russian president a "superhero" and vows to "die for him." Minorities and government critics are routinely persecuted with their families spending days "going from one mass grave to another, searching for husbands, brothers, and sons," as an Amnesty International researcher reported recently.
However, this new wave of violence shows how the local authorities learned from their previous mistakes and have better prepared, so that this time, their victims cannot go abroad and get away. The Chechen police reportedly confiscate the travel documents of those they kidnap or detain.
Additionally, the state torturers in Russia and Chechnya got much better at abusing international anti-terrorism laws in the hunt for those running away. Kadyrov's regime logged more Interpol "red notices" than the United States and China combined. Most of those accuse the suspects of terrorism and ISIS links, including the victims of the 2017 gay pogroms.
Most importantly, the organizers of gay pogroms in Russia are getting more and more emboldened by the absence of any effective international punishment. Since the first attacks in 2017, only two people responsible were targeted by US financial sanctions: Kadyrov himself and one of his cronies. Europe has done even less, settling for lofty written condemnations and publishing an international report investigating the purge with zero practical follow-up. At the same time, every journalist or human rights defender covering the region can easily rattle off ten to fifteen names who are directly responsible for these crimes and must be added to the existing Russian sanction lists. They torture and kill in plain sight and then are allowed to travel in the West, ship their money to Western banks, and own luxury estates on democratic soil. The Trump administration's stated desire to ease Russian sanctions reinforces the impression of impunity for thugs behind the Chechen terror.
Putting together a more robust sanction list targeting people behind the gay pogroms in Russia might prove impossible, considering the political chaos in both the United States and Europe. However, there are other simple steps that Western governments can do now to try and stop the atrocities. In 2017, during a visit to Moscow, German Chancellor Angela Merkel shamed the Russian president in front of cameras which effectively halted mass gay pogroms. Similar political leadership might work again. President Donald Trump seems unable to verbalize any criticism of Vladimir Putin, but the leaders of Canada, France, or Germany still could.
The West also must do a better job of helping those who try to escape Kadyrov's torture chambers: denying asylum for Muslim dissidents or gay purge victims from Chechnya and Russia, as the United States and some other EU countries did in 2017, must not happen again. Lastly, the new Democratic majority in the House of Representatives must not only defend existing Russian sanctions, but try to expand them to include the Chechen predators.
Since 2017, I have kept alerting the world non-stop about anti-gay atrocities in Chechnya not only because the victims are from my fellow queer community, or because it is my home region of Eastern Europe. It's also a clear snapshot of the future, a world overrun by illiberal and authoritarian regimes. Azerbaijan and Tajikistan have already copied Chechnya's tactics. It's also a world in which similar violence against Muslim people goes unpunished in Myanmar, Sri Lanka, and China. That world is coming into focus in secret slaughterhouses in Chechnya, filled with gay men suffering and dying as other democracies do nothing.
Maksym Eristavi is a nonresident research fellow at the Atlantic Council and co-founder of Hromadske International, an independent news outlet, based in Kyiv.