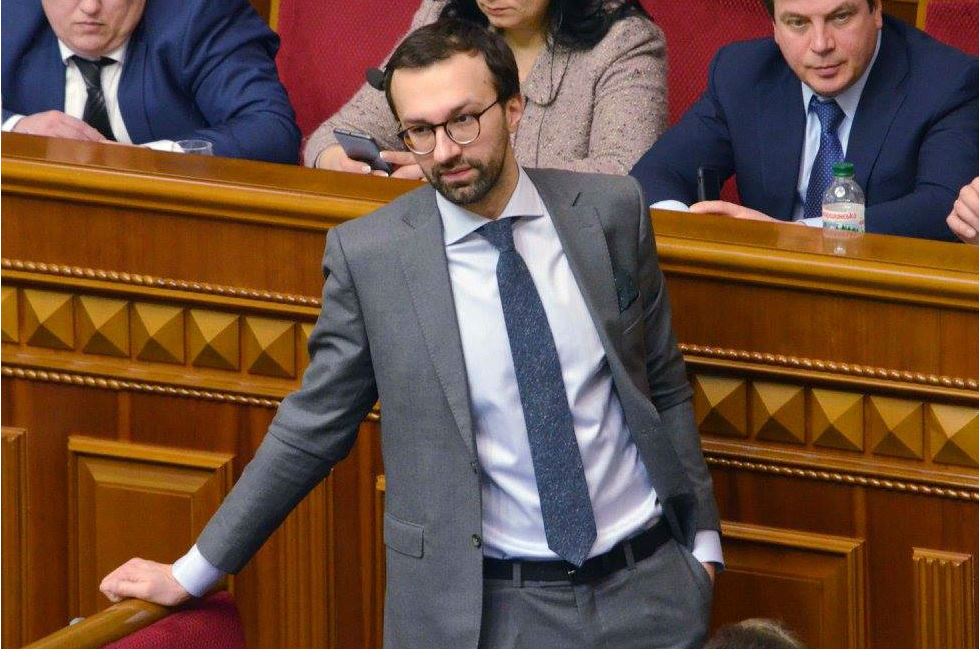 Anticorruption reform in Ukraine appeared far more promising just a year ago, said Sergii Leshchenko in a March 1 telephone interview from Kyiv. "We are sliding back," he said definitively.
The thirty-six-year old member of parliament, a former deputy editor at Ukrayinska Pravda and one of President Petro Poroshenko's most outspoken critics, wants the West to wake up to Ukraine's rollback in the fight against corruption.
Leshchenko has a point: the IMF was decidedly unimpressed in its November 2016 review of Ukraine's anticorruption efforts. "Decisive steps particularly need to be taken to fight corruption," the IMF wrote in a statement. "While there has been progress in setting up new institutions, including the National Anticorruption Bureau of Ukraine, and the publication of high-level officials' asset declarations was a major step, tangible results in prosecuting and convicting corrupt high-level officials and recovering proceeds from corruption have yet to be achieved," it continued.
In a forthcoming column for Novoe Vremya, Leshchenko describes the National Agency for the Prevention of Corruption (NAPC)—the agency designated to evaluate public officials' asset declarations—as "completely discredited after a year."
"NAPC hasn't checked any e-declarations at all. They didn't check the 2015 declarations and they won't have time to. In one month, they will get the 2016 declarations," Leshchenko said. He insists that it's not a matter of being understaffed, but one of political will. "They're not doing the work properly. They're biased and politically motivated," he said.
Many activists put their hope in the National Anti-Corruption Bureau of Ukraine (NABU), but there, too, they have been disappointed. According to the Anti-Corruption Action Center, an NGO, NABU has filed fifty cases, but these have resulted in only one conviction and twelve plea bargains, while the remaining cases are stuck and show little sign of movement.
Leshchenko described NABU as "lame in one leg," because independent prosecutor Nazar Kholodnytsky is "not motivated to fight," as he put it. To successfully prosecute cases, NABU needs Kholodnytsky's cooperation, but he has blocked a number of investigations, including one into oligarch Ihor Kolomoisky's affairs. One year ago, NABU and the special prosecutor worked together; now Kholodnytsky actively blocks NABU's investigations.
Leshchenko is also concerned that the SBU is involved in business, including the sale of liquefied petroleum gas (LPG). In November 2016, the SBU blocked sixteen independent traders of LPG because of alleged terrorist financing. The case was initiated by first deputy of the SBU Pavlo Demchyna, who is thought to be close to MP Olexander Granovskiy. Nothing was approved, and now after pressure from civil society, investigative journalists, and independent MPs, the SBU released some of the LPG that had been blocked on the Ukrainian-Russian border. But almost half of the traders still can't sell LPG. As a result, some of Viktor Medvedchuk's companies, an oligarch with ties to Russia, are big new players on the market. Medvedchuk denies ownership of the companies.
But the former journalist isn't all doom and gloom. He's actively working to build DemAlliance, one of Ukraine's newest political parties. On February 28, he and MP Svitlana Zalishchuk were in Poltava building a network of likeminded people. Zalishchuk also visited chapters in Cherkassy and Dnipro.
He stressed the need to work with other parties, including that of former Georgian President and Odesa oblast governor Mikheil Saakashvili, to build a viable bloc.
While populists have pressed for early elections, Leshchenko doesn't think they will happen. Early elections "will be painful, almost catastrophic for the president," he said.
Reformers, civil society, and anticorruption activists "have a unique chance to change current elites if they stay united," he said.
Let's see if he's right.
Melinda Haring is the editor of the UkraineAlert at the Atlantic Council. She tweets @melindaharing.