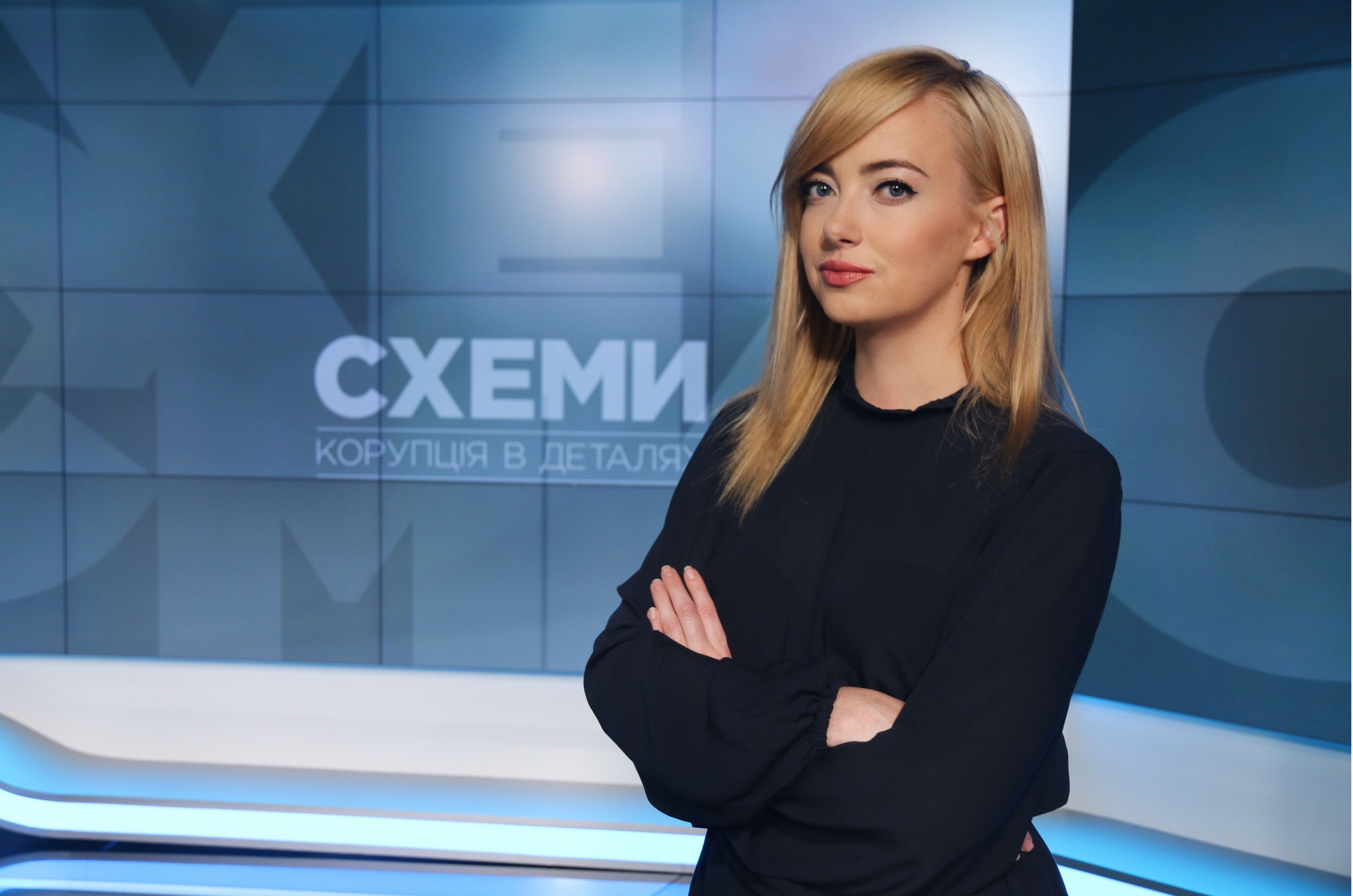 This month, the European Court of Human Rights prevented Ukraine from backsliding in a major way. On September 18, it ordered the Ukrainian government to halt its efforts to access data from the cell phone of investigative journalist Natalia Sedletska for a month to give her an opportunity to file a full complaint to the ECHR.
The ECHR's decision froze an earlier judgment by one of Kyiv's district courts, which approved a request from the Prosecutor General's office to allow it to review Sedletska's cell phone data from July 19, 2016, through November 16, 2017. Sedletska is the editor and host of Schemes, Radio Free Europe/Radio Liberty's hard-hitting weekly television show that exposes high-level corruption among government officials.
Media watchdogs and journalists had condemned the court's decision. Vitaliy Sych, chief editor of Novoe Vremya, the most critical magazine in Ukraine, called the judgment "excessive in all senses," and added that it is the first case in Ukraine's history in which all personal phone data would be checked. "It's against the spirit of post-Maidan development," he said.
The Prosecutor General's office wanted to prove that the chief of the National Anti-Corruption Bureau of Ukraine (NABU), Artem Sytnyk, gave journalists including Sedletska confidential information about a prosecutor who was accused of corruption in 2016, Konstantin Kulyk. If Sytnyk had disclosed information about the case before it began, he'd be in hot water, which is exactly what his enemies wanted.
A little context is important here: NABU is the only post-Euromaidan anticorruption institution that actually works, and there's bad blood between it and the Prosecutor General's office. Many people want Sytnyk canned. The Prosecutor General wanted to prove that Sytnyk leaked information to Sedletska specifically by showing that she was at NABU on a particular day in the summer of 2017, so it asked the court for access to Sedletska's phone data.
But the move was heavy-handed and illegal.
According to the criminal code, a journalist cannot be questioned about his or her confidential sources, so even if Sedletska talked to Sytnyk about Kulik, the court's decision to give the Prosecutor General's office access to seventeen months of Sedletska's data was shocking.
"I believe there's no rationale behind it, and they are trying to use this an excuse," Sedletska told me on September 13.
After the court ruled against her, she worried that the government would go through all of her records to figure out who she talks to, resulting in fewer whistleblowers who would be willing to confide in her in the future.
But if this was an attempt to shut her up or scare her, it isn't working. Sedletska is no pushover. Though she is petite and soft spoken, with bubble gum-pink nails, the thirty-one-year old investigative journalist puts the fear of God into Ukraine's corrupt authorities. Each episode of Schemes gets about 500,000 views on television. Schemes is shown on the public broadcaster, Hromadske TV, and on Channel 24, which is owned by Andriy Sadovyi, Lviv mayor and head of the Samopomich party.
A sixteen-person project, Schemes started in 2014, after the watershed Euromaidan revolution. After the Maidan, Sedletska thought there would be fewer outrageous scandals and less to cover, but the situation has become more complicated, she said. The requirement that all public officials disclose their assets online has been a boon to investigative journalism, but stealing from the state budget has resumed, she explained.
She hopes that her investigations will help people make better decisions in future elections. Ukraine's top television stations are all owned by oligarchs, and opposition politicians barely get any airtime. It's a persistent problem in the former Soviet Union, but Sedletska thinks there's a way around the ownership issue: journalists should unite and tell their bosses that they'll quit if the owners don't stop interfering in editorial decisions. It's an approach that worked in 2013: TVi went out of business after well-known journalists, including Sedletska, walked out.
Her team has had a major influence on Ukraine's political scene. It broke the story about President Petro Poroshenko's secret visit to the Maldives in January 2018, for example, revealing that he had rented a private island and jet. The story had real impact; after it ran, Poroshenko's ratings dropped significantly.
Sedletska points out that Poroshenko's secret travels are part of a larger lack of transparency among Ukrainian officials. The president's foreign travel schedule is not public, and he only gives one press conference per year; at these events, he never calls on critical journalists, only those who ask prepared questions; and he has never granted Radio Free Europe/Radio Liberty an interview as president.
Her team also revealed that in January 2018, Prosecutor General Yuriy Lutsenko, his wife—a member of parliament—and two sons went to the Seychelles for a week and spent 50,000 euros. Lutsenko and his wife probably don't make enough to pay for such an expensive holiday, although Lutsenko told the press, erroneously, that any middle class family could afford it.
Sedletska and her team are having a serious impact, and the current case is particularly worrisome because state authorities went after one of the most prominent journalists in Ukraine. If it could happen to me, it could happen to anyone, she muses. And she's right.
Fortunately, the ECHR was there to override Ukraine's ridiculous justice system this time, but it shouldn't have had to step in.
Maxim Eristavi, a sharp critic and journalist, captured the case well. "The fact that only an ECHR intervention is able to restrain [the] Ukrainian Prosecutor General's personal vendetta against investigative journalists shows how broken the country's justice system is."
Melinda Haring is the editor of the UkraineAlert blog at the Atlantic Council and a fellow at the Foreign Policy Research Institute. She tweets @melindaharing. Vera Zimmerman contributed reporting.