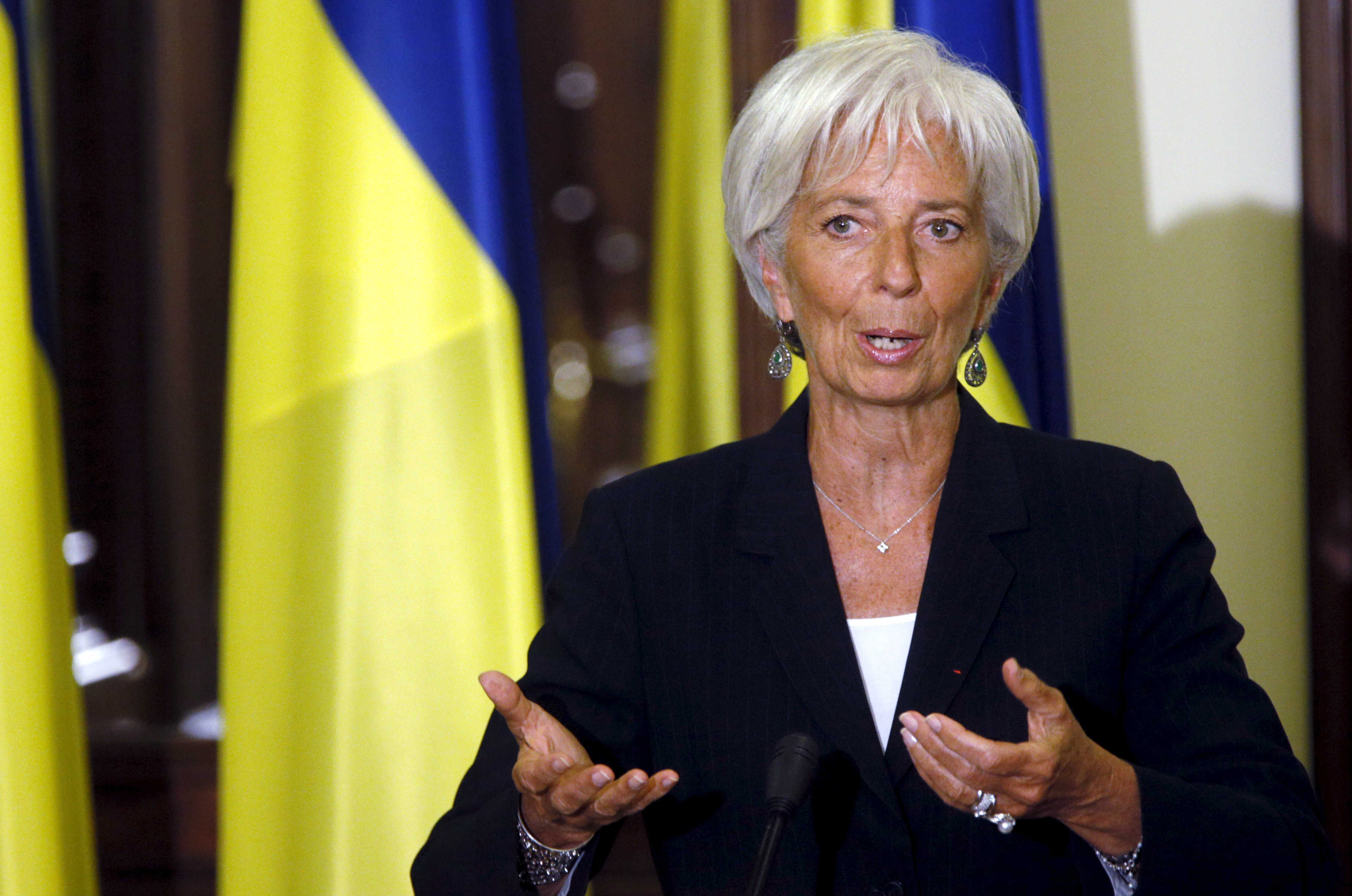 Just after the May holidays, a mission from the International Monetary Fund (IMF) plans to visit Ukraine from May 10-18. The Ukrainian government and the informed public pay great attention to this event, and rightly so. Ukraine is likely to obtain a much delayed credit of $1.7 billion by mid-June. The beauty of the IMF is speed, competence, simplicity, and wealth.
On March 11, 2015, the IMF offered Ukraine a four-year credit of no less than $17.5 billion. A first tranche of $5 billion was disbursed instantly, and a second tranche of $1.7 billion followed somewhat delayed, but then a long hiatus has ensued.

Among international organizations, none has greater impact than the IMF. Nobody acts faster than the IMF. If a country is in serious financial jeopardy, an IMF mission with a wide mandate arrives within a few days. No other international organization has as well qualified (and well-paid) officials as the IMF; they typically have a PhD in economics from the best universities in the world.
The IMF mission establishes a few major conditions that can and should be fulfilled within a couple of weeks. The government has little choice but to sign. If the conditions are complied with, the IMF executive board will convene about two weeks after a mission has been completed, and the day after its positive decision, the whole promised tranche will be disbursed. The principle is simple: You do what we have agreed is good for you, and we give you big money instantly. The IMF's financing has been scaled up to meet the needs.
Other international organizations are very different. They are slow; they put forward many conditions; they offer little money; and at the end of the day it takes a long time for the money to be disbursed. Therefore, everybody pays more attention to the IMF than to anybody else. In addition, if the IMF does not approve of a country's economic policy, the World Bank is not allowed to disburse, and the United States and the European Union are unwilling to do so.
When the next IMF tranche is disbursed, the United States may provide a loan guarantee of $1 billion, and the European Union another macroeconomic finance tranche of $650 million. However, both have a few additional demands, notably that Ukraine reforms the Prosecutor General's Office, which may not happen. Altogether, Ukraine could receive credits of $3.5 billion in one package. That would boost Ukraine's international currency reserves to some $17 billion, which would be sufficient to allow the National Bank to start liberalizing its strict currency regulations.
Few large organizations are as easy to understand as the IMF. It is an organization that acts in accordance with principles; it is far less politicized than other organizations; it has few and clear criteria implemented by objective and well-educated civil servants; and it is strictly hierarchical like an army. It focuses on a few major indicators: the fiscal balance, public debt, current account balance, and the exchange rate. In order to get this right, it adds a few—but only a few—major structural reforms.
By IMF standards, Ukraine's situation is pretty straightforward, although the third tranche of the IMF loan has been delayed since September. The most important criterion is the budget balance. According to the Ukrainian government, it has improved from a deficit of 10.5 percent of GDP in 2014 to 2.3 percent of GDP in 2015. These numbers are close to unbeatable, quite at level with the Baltic countries in the global financial crisis in 2009. But the IMF had to wait for a budget for 2016 and tax amendments to be passed.
The second criterion is monetary and exchange rate policy. Ukraine has let its exchange rate float, which has eliminated the previously large current account deficit, while the exchange rate appears to have stabilized. The foreign balance is no longer a concern in spite of the extraordinary Russian trade sanctions.
The last major condition was that Ukraine needed to have a government that could negotiate and implement the agreed upon policy. The IMF mission is coming as soon as the government is in place and ready to receive the IMF.
The Ukrainian parliament needs to pass a package of nineteen laws, involving public administration, deregulation, corporate governance, extending the list of state companies subject to privatization, and elements of judicial reform, to satisfy the IMF. Prime Minister Volodymyr Groisman has promised to have them adopted and seems to have secured parliamentary support.
The IMF greatly appreciates Ukraine's energy reform. On May 1, the Ukrainian government finally unified both gas and electricity prices. After a quarter of a century, Ukraine's influential gas traders can no longer buy the state through privileged arbitrage. No previous Ukrainian government policy has done so much to reduce corruption. Basically, this decision to unify prices should be sufficient for the IMF to offer the Ukrainian government a new tranche of $1.7 billion. Ukraine needs it badly to be able to start economic recovery.
Anders Åslund is a senior fellow at the Atlantic Council in Washington and author of "Ukraine: What Went Wrong and How to Fix It."