Read the Publication (PDF)
A note from our director Jason Marczak:
One word will define 2019 for Latin America (and the world): uncertainty. Three new presidents in the region's largest countries have jumpstarted their agendas. Juan Guaidó has assumed the interim presidency in Venezuela. The USMCA awaits next steps in Congress. China continues to increase its regional economic footprint. And Central American migration continues, as push factors remain.
But one trend is certain: what happens in the Americas will increasingly have global ramifications.
Check out what the Adrienne Arsht Latin America Center is watching for 2019 in the infographic below.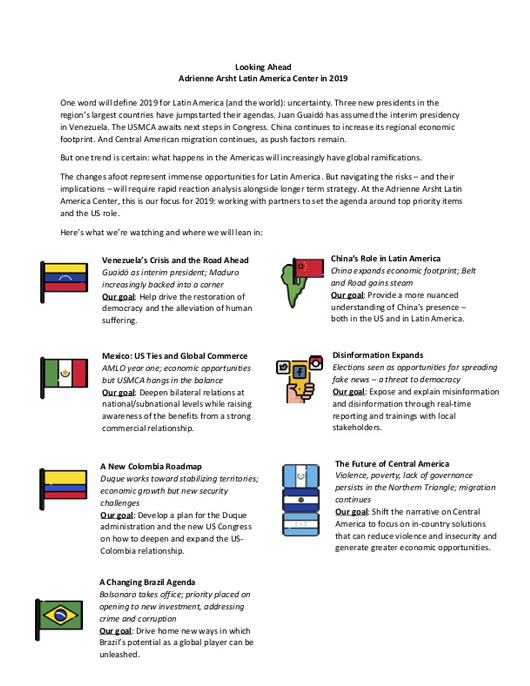 Click to expand.

Click to expand.

Read the Publication (PDF)