The Atlantic Council of the United States celebrated its 2008 Awards Dinner, honoring former British Prime Minister Tony Blair, News Corporation Chairman and CEO Rupert Murdoch, and Admiral Michael Mullen, Chairman of the Joint Chiefs of Staff for Distinguished International, Business, and Military Leadership respectively, on Monday, April 21st, at the Ritz Carlton in Washington, D.C. This year the Atlantic Council also presented its first ever Award for Distinguished Artistic Leadership to Russian piano virtuoso Evgeny Kissin. The honorees delivered remarks, and Evgeny Kissin gave a special performance.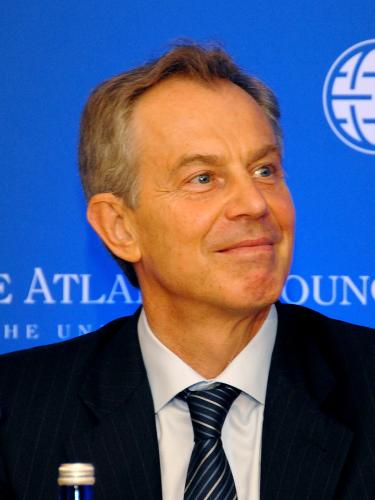 Former British prime minister Tony Blair urged Atlantic leaders to stand up for their shared value of freedom around the world, whether in Europe, the Middle East, or Africa. In doing so, he argued, "we must combine hard and soft power." While military means will be necessary, "It is a battle of ideas. To win, we must persuade people of what we stand for and why; and we must do so in a way that answers their concerns as well as our own."
Blair, making remarks upon receiving the Council's 2008 Distinguished International Leader Award, told a star-studded audience that NATO is just as vital now as during the Cold War. "It was never, and is not now, an alliance only of interests. It was and is an alliance of conviction."
That conviction is to a set of shared values. "We, in the West, don't own the idea of freedom. We didn't fight for it because of the happenstance of birth in Europe or America. It is there, in the DNA of humankind. It is universal in nature and appeal. We developed it but we didn't invent it."
The chief threat to those values, Blair contends, come from Islamist extremism, "a total perversion of the true faith of Islam." The Middle East is a "region in transition" and the West will have a role in deciding "in which direction will it travel?" This is "a battle of ideas" that "can't be won by military or security means alone."
"Then, wider than this, we have to work with the modern and moderate voices within Islam to help them counter the extremism and show how faith in Islam is supremely consistent with engagement in the twenty first century, economically, politically, and culturally." At the same time, we must demonstrate our commitment to freedom by standing strong against the forces of extremism in Afghanistan and Darfur and by demonstrating a commitment to fair treatment for the people of Palestine.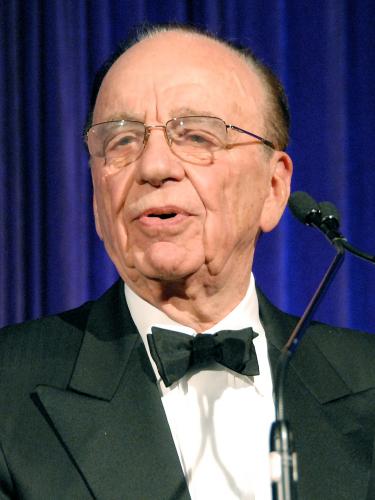 News Corporation chairman Rupert Murdoch says that NATO is in a "crisis of confidence" because Western Europe is "losing its faith in the values and institutions that have kept us free." He calls for a radical redefinition of the Alliance in order to save it, including extending membership to Australia, Japan, and Israel.
Murdoch, who received the Council's Distinguished Business Leader Award for 2008, told an all-star gathering of nearly one thousand policy makers and opinion leaders that "We must face up to a painful truth: Europe no longer has either the political will or social culture to support military engagements in defense of itself and its allies. However strong NATO may be on paper, this fact makes NATO weak in practice. And it means that reform will not come from within."
Accordingly, he continued, "We need to transform this Alliance from a community formed around a map to a community based on common values and a willingness to take joint action in defense of these values." Indeed, he argued, "Expansion is the only hope of invigorating an Alliance weighed down by those who are no longer willing to commit themselves to defend its founding principles."
Murdoch contended that "Around the world, there is no shortage of nations who share our values, and are willing to defend them. I am thinking of countries like Australia, which sent troops to Iraq … Israel, which has been fighting Islamic terrorism almost since its founding … and Japan, which generally follows a more 'Western' policy than most of Western Europe."
Ultimately, he argued, "If we continue to define the West or the Alliance as a strictly geographical concept, the Alliance will continue to erode. But if we define the West as a community of values, institutions, and a willingness to act jointly, we will revive an important bastion of freedom – and make it as pivotal in our own century as it was in the last."
Murdoch cited his personal story as an example: "I was born in Australia, I received my university education in Britain, and I have made my home in America. Over a long and, I hope, productive life, I have learned that shared values are more important than shared borders."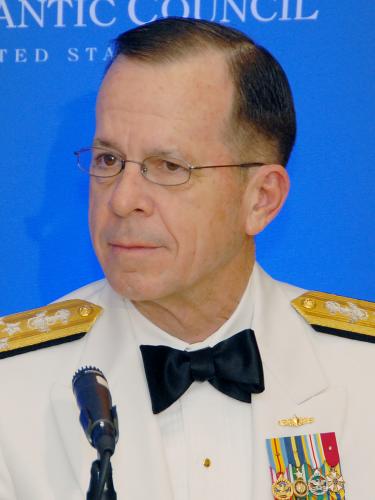 JCS Chairman Michael Mullen urged Allied leaders to make the contributions necessary to win in Afghanistan, which he called "front and center" in the international security picture. He predicted that NATO "will have to deal with Iran in the very near future." Mullen also reminded his audience of the many military personnel "in harm's way this evening so that we might enjoy the freedom, the privileges, the opportunity that their service, in fact, provides."
Mullen, the recipient of the Atlantic Council's 2008 Distinguished Military Leadership Award, echoed the sentiments of his fellow awardees Tony Blair and Rupert Murdoch that we are in a perilous national security environment. He emphasized, however, that "there is also great opportunity. And we should work hard to seize that opportunity to ensure that stability becomes the norm in many parts of the world."
In Iraq, "the opportunities that have been created because security has gotten better must be taken advantage of. That is diplomatic, that is political, that is economic." In neighboring Iran, which "routinely pushes its way into more and more realms of instability," there is an opportunity to push back and "create stability in that part of the world."
Mullen echoed the sentiments expressed in a January Atlantic Council Strategic Advisors Group issue brief, that "as goes Afghanistan, so goes NATO." Ensuring stability there is key to doing the same in the entire region and in demonstrating the Alliance's commitment to "shared ideals of freedom and equality."
"The Council has been at the forefront of the trans‐Atlantic alliance by fostering unity and close relations between the United States and its European members and we are honored by the presence of these top individuals who have contributed to strengthening our partnership. They will receive distinguished leadership awards that highlight four pillars of the alliance – the policy maker, the business leader, the military commander and the great artist," added Atlantic Council President and CEO Fred Kempe.
The evening also featured remarks by former Secretaries of State Colin Powell and Henry Kissinger, former National Security Advisor and IAB Chairman Brent Scowcroft, and former President of Poland Aleksander Kwasniewski.
Alexis Glick, VP and Anchor of Fox Business News, emceed the event.
About the Atlantic Council Leadership Awards:
Since 1996, the Atlantic Council has selected an outstanding individual to receive its annual Award for Distinguished International Leadership. These awards reflect the Council's mission of promoting constructive U.S. international engagement by honoring individuals who have made major contributions to U.S. foreign policy and transatlantic relations.