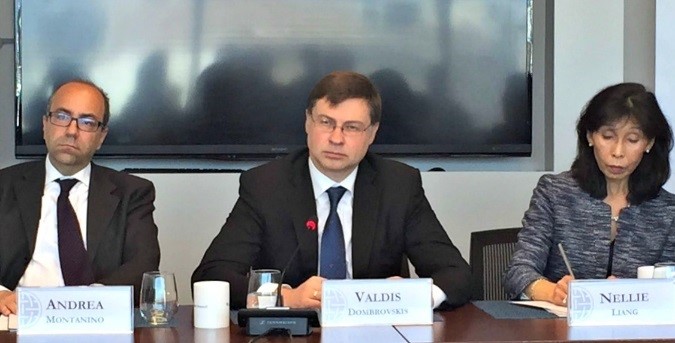 On April 21, the Atlantic Council's EuroGrowth Initiative hosted Valdis Dombrovskis, European Commission Vice-President, and Commissioner for the Euro and Social Dialogue, Financial Stability, Financial Services and Capital Markets Union.  
Mr. Dombrovskis stressed the importance of continued strong cooperation between the US and the EU on global financial regulatory matters.
Mr. Domvrovskis presented the progress of the Capital Markets Union in the last months, including the measures adopted in the so-called "November package" and presented participants with the Commission's priorities for the upcoming mid-term review.